At Salone del Mobile 2017 in Milan, the Terlizzi Antonio Colasanto designed Mobius Chaise Lounge has been showcased as part of the exhibition "Puglia crossing identities." This exhibition is to encourage the works of young designers from Puglia, Italy.
Combining creativity, tradition, and hospitality, many furniture pieces by Italian designers are presented at Milan Furniture Fair that will be up until April 9th. The Puglia crossing identities exhibition is the result of a process of collaboration among 36 designers and 22 companies that have produced furniture and accessories inspired by the theme of hospitality and tourist accommodation.
One of the interesting creations by many Puglia-based furniture designers is the Mobius Chaise Lounge chair by WoodTec. This wooden lounge chair is meant for 3D viewing and has been configured just like a continuous tape of laminated wood of spruce. The chair is composed of many waste pieces that are assembled using numerically controlled machines.
The prototype was designed by architects Giuseppe and Marco Stigliano Fallacara Corato Trani. Inspired by hospitality theme set by the exhibition organizers, the chair consists of natural materials forming a comfortable design. The curvy shape of the chair emphasizes on the aesthetic potential of poor materials that can be reprocessed to form functional pieces – all thanks to cutting-edge technologies. The chaise lounge chair also has an option to be integrated with a helmet with glasses for undivided 3D viewing.
You can catch this elegant yet practical furniture piece at Salone del Mobile 2017, along with other creative furniture pieces by many talented designers.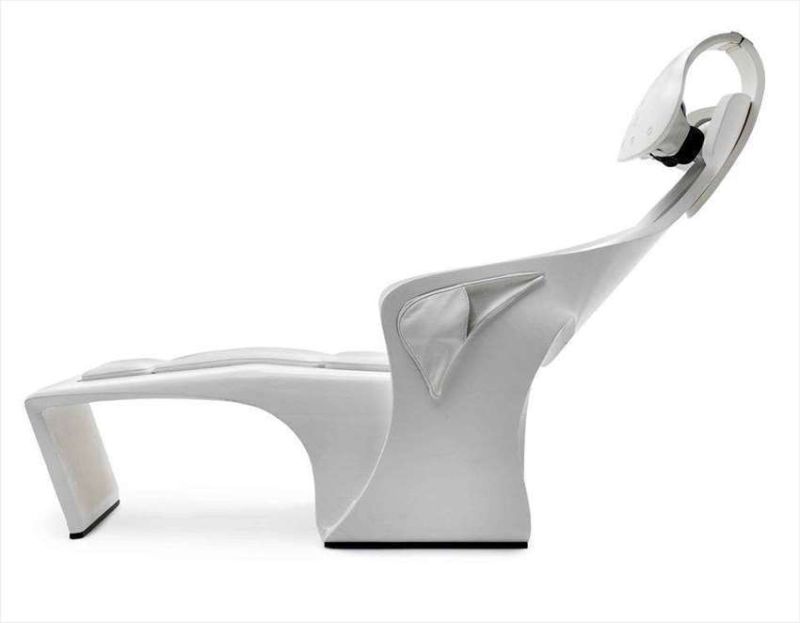 Via: TerlizziLive