If you are a cat lover looking for unique furniture that serves both you and your cat, the pet furniture brand Catham City founded by designers Stephan Verkaik and Beth Horneman may have a cool solution for you. The duo has come up with a custom armchair that integrates a cat running wheel, giving pet owners the opportunity to spend time with the kitty in the company as they wind down after a long, grilling day.
Aptly called Loveseat, this creative chair allows the user to comfortably relax while the cat can play alongside. It is an exercise wheel for cats combined with the comfort of a comfy armchair. The cat would naturally feel better close to their human companion and will involve more in exercising, the makers say.
The team at Catham City aims to maintain the sustainability aspect of the chair so it is useful for a lifetime. To that end, it has used responsibly sourced beech for the main frame while recycled Polyurethane is used for the pillow that ensures comfort and also provides protection against the claws.
Also Read: DIYer Builds Companion Chair that Serves Both Humans and Pets
The Loveseat chairs are delivered flat-packed and thus users can freely choose the side where the cat running wheel has to be installed. If you like the idea, it will be listed for crowd-funding on Kickstarter starting April 20. You can get online and show your support.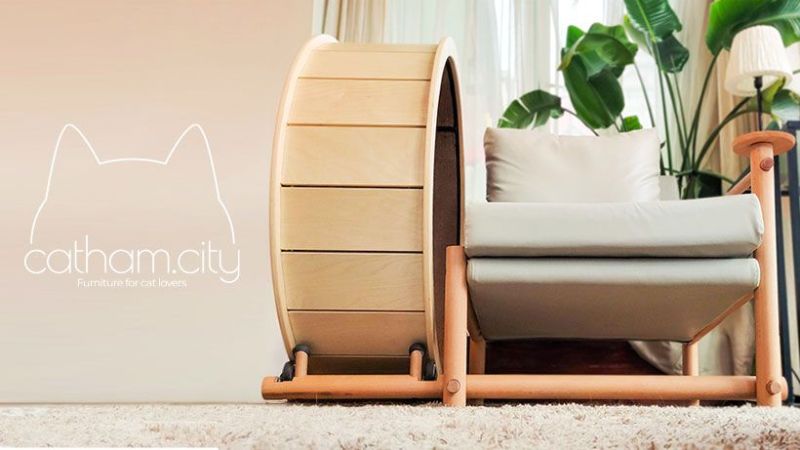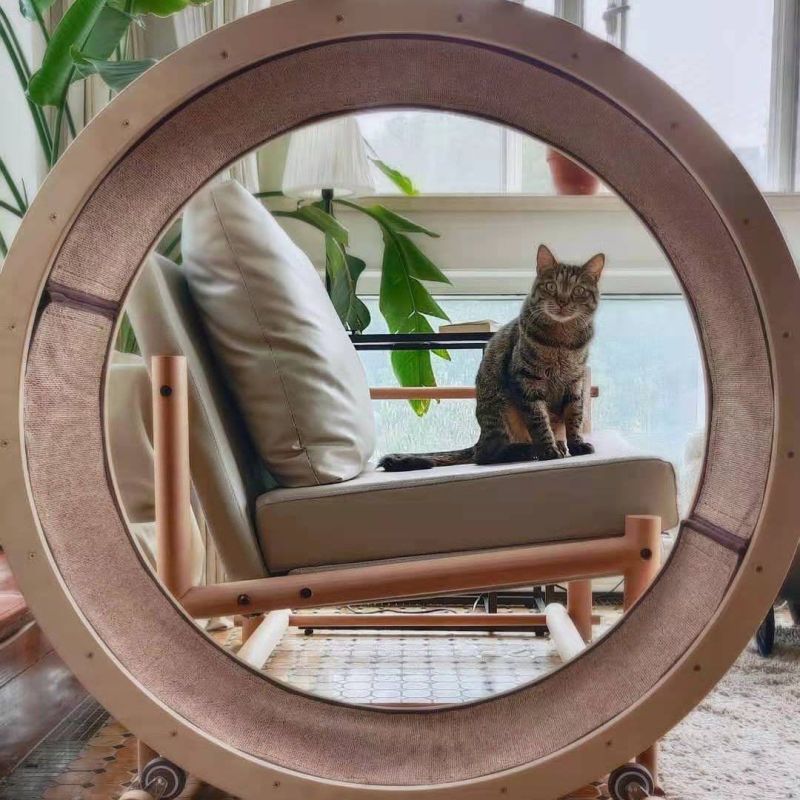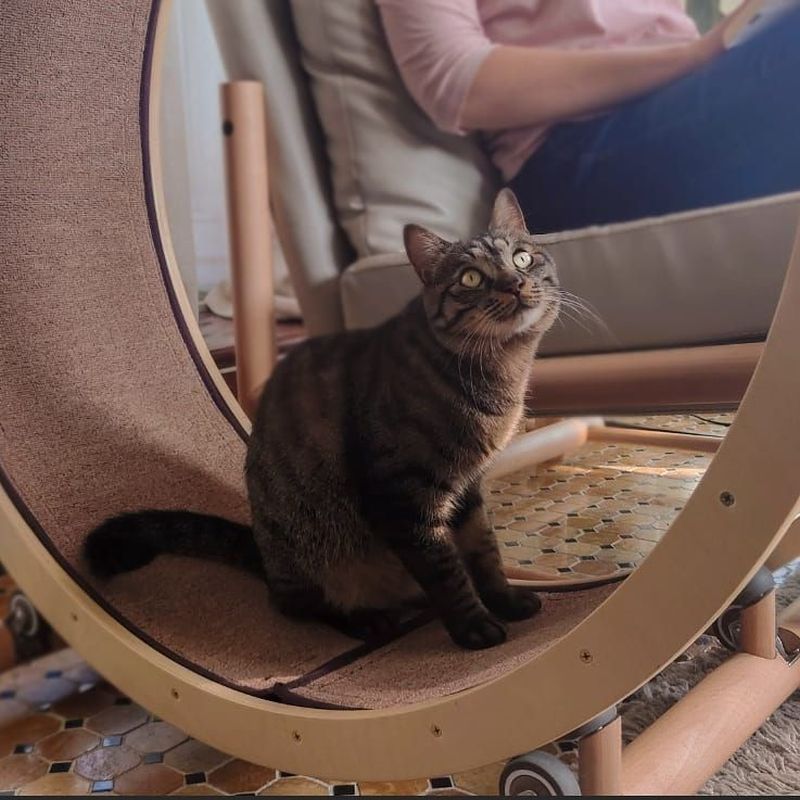 Via: designboom