"Whose turn is it to do the dishes" is a common household argument that occurs after having a peaceful family dinner. As a solution for this problem Swedish designers have come with a range of Cellulose Tableware with a special kind of coating that requires no cleaning or washing up. The tableware is resistant to dirt and water, however the leftovers can be rinsed away.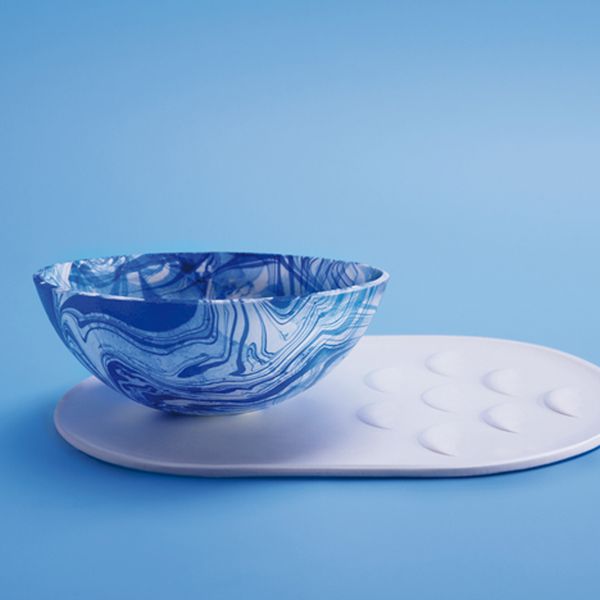 Designers from Swedish design studio Tomorrow Machine has developed the range of Cellulose tableware in collaboration with research company Inventia. This prototype was created when Tomorrow Machine and Inventia were asked by Swedish Forest Industries Federation to conceptualize any future uses of cellulose harvested from Swedish forests in the year 2035. The new cellulose-based material was not only light and could be molded into different shapes, but also is strong and hard as ceramic.
After developing the Cellulose Tableware the designers could confidently say that the table ware saved resources during the process of manufacturing and in the long run of its life-cycle, it won't be requiring any chemicals or water to keep clean. The cellulose based material was made by Invetia and the coating material was created by KTH Royal Institute of Technology in Stockholm.
A thin sheet of cellulose pulp was created initially. It was then pressed into a heated mold to give different shapes of tableware including trays, plates and bowls. On cooling, these became hard as a ceramic product. Although, each of the products created with this material was hard as ceramic but it also carried the advantage of being lighter and unbreakable unlike ceramic. It was then coated by spraying a material made by dissolving wax in carbon dioxide at high temperatures and pressures with a process called Rapid Expansion of Supercritical Solutions (RESS). The coating made the tableware superhydrophobic making them resistant to all liquids and dirt.
In order to give a special design and style to the Cellulose Tableware, marbling technique was employed to decorate the saucers in a cobalt blue color that is similar to the glaze used in traditional porcelain and ceramic tableware.
Via: Dezeen