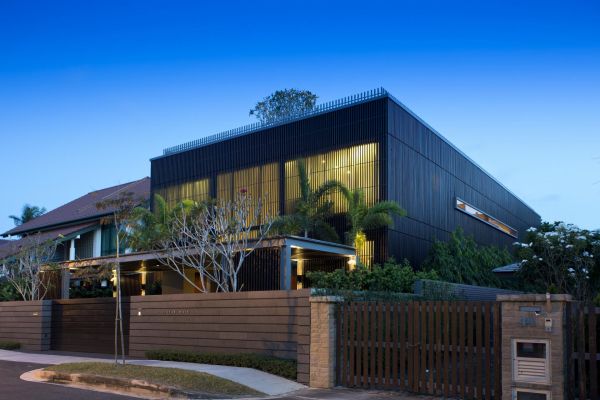 Introversion epitomized in a structural scale – this in a nutshell defines the Centennial Tree House designed by Wallflower Architecture + Design. Exhibiting a rectangular shape, the residence is almost 'sealed off' from all sides with the only openings displayed by fixed timber screenings. This private nature of the design is symbolic of the introspection, when a person looks within oneself to contemplate and find solutions. Correspondingly, the Centennial Tree House comprises of a sealed courtyard within its perimeter with its elegant attraction of a hundred year old Frangipani tree (hence the name of the residence) situated in the grassed center space. There is a conscientious side to this symbolic scope, with the tree being actually rescued from another site slated for new structural developments.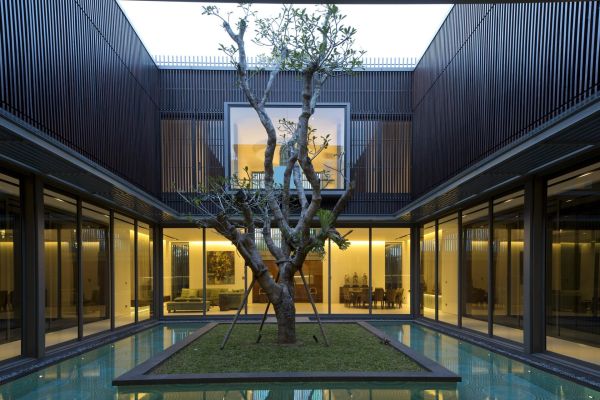 Coming back to the attributes of the house itself, the aforementioned wood screenings along the first floor serve as ventilation as well as light induction points. So in essence, they practically act as motor controlled openings to the upper story master bedroom (and aids in cross ventilation to the courtyard). On the other hand, the rhythmic arrangement of the screens also allows them to pose as barriers to psychologically 'shield' the user when they are accessing the corridors and other parts of the house.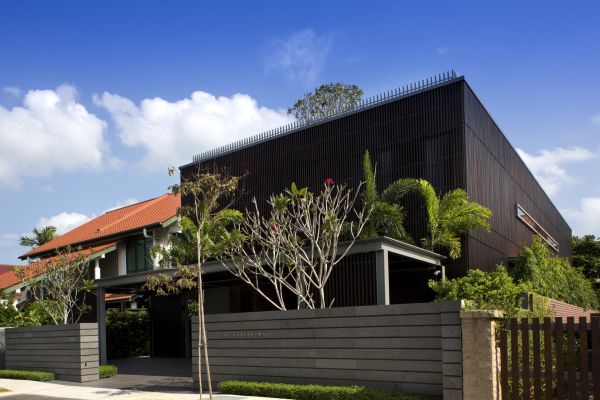 As for the central courtyard of the Centennial Tree House, the expansive space serves its function via its landscaping and aesthetic credentials. In this regard, the courtyard projects itself as a source of both light and air, with the human-aesthetic encounter getting more enhanced because of no distraction and noise from the outside world. The only elemental exposure is towards the open sky which further solidifies the notion of simple living.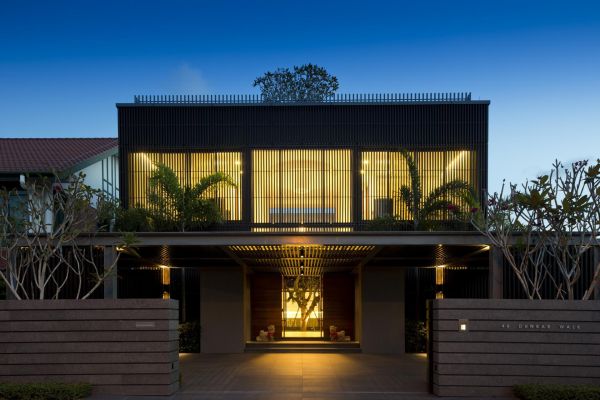 All images are courtesy of Albert Lim.
Via: Archello