Multiple alarms in the smartphone cannot help you get up early in the morning. Why? Well, you obviously have the option to set snooze as many times as your alarm rings. One option could be the annoying face-slapping alarm clock that we recently featured on Homecrux.
However if you don't want to go through the nightmarish awakening, then Cerevo has got another sensible, smart solution for you- the Cloudiss (cloudy scan) alarm device. Instead of a time display, the device specializes only on alarm. It emits three times the maximum alarm volume of the iPhone 6.
But its loud volume is not the highlight, the real focal point lies in the way it's stopped. Unlike pressing a button as for general alarm, Cloudiss comes with a unique mechanism where you have to stop the product by waving it vertically thrice or it won't stop. This way the user has to wake up reliably at the scheduled time.
For setting the alarm time, you can use the dedicated Cloudiss app or just sync the device with Google Calendar on your smartphone via Bluetooth 4.0. In case there is a meeting from 9:00 AM, the alarm will automatically setup two hours before i.e. at seven o'clock, without any need of setting alarm daily. As it follows your routine work schedule regularly. In addition, the system also reads aloud whether when the alarm rings to keep you updated.
Designed to appear like palm-sized water bottle, the device is made from aluminum body, natural walnut cap and a leather strap for carrying easily while traveling. It is integrated with 250mAh built-in battery that can be charged via micro USB cable for about 2.5 hours to be used continuously for 21 days.
So, it is a great device for people with very busy work schedules. Cerevo launched it on November 17 to exhibit at TechCrunch Tokyo 2015. It is available at Cerevo's official store for ¥12,800 (approx. US $2,000).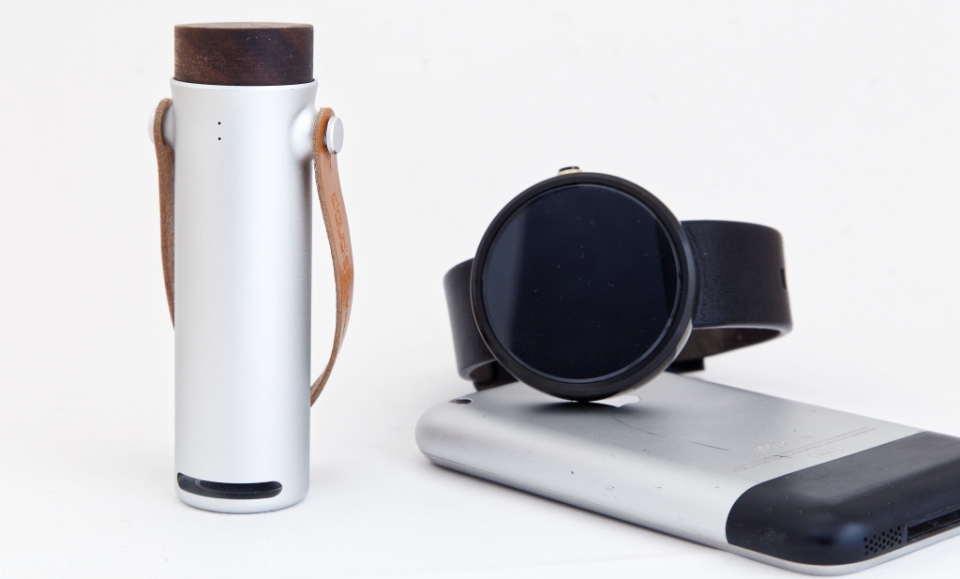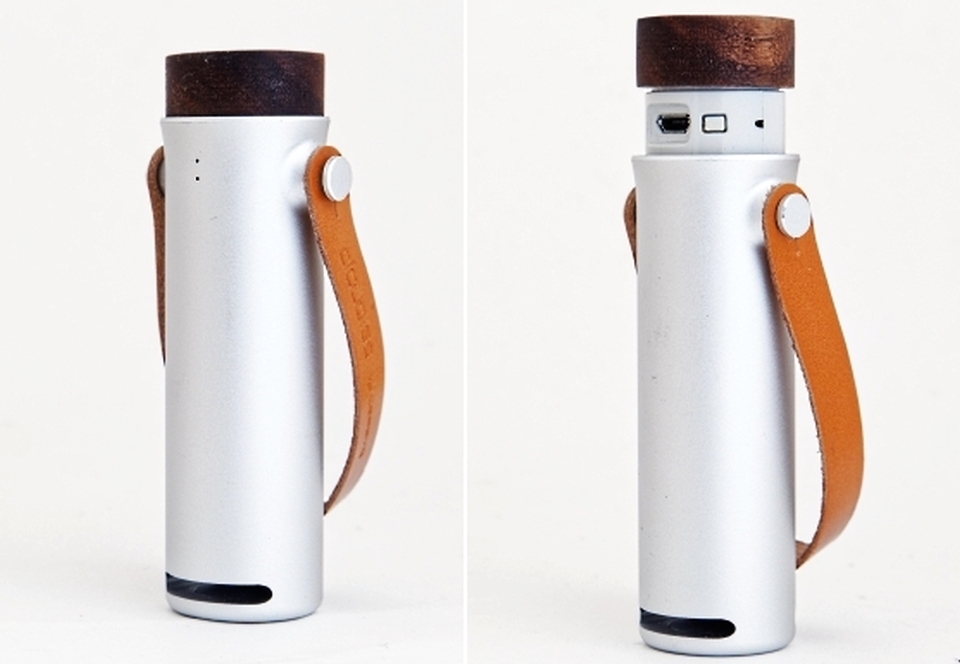 Via: Kaden