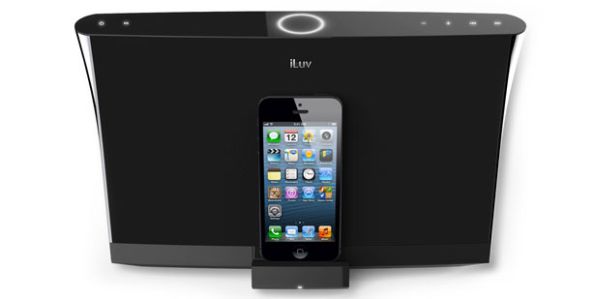 As Apple consumers are making their transition from the 30-pin connector to the more compact Lightning 8-pin dock connector, it is certainly the need of the hour for accessories to be compatible with this new Apple technology. In this regard, iLuv Creative Technology has unveiled a range of accessories that are fully 'dedicated' to the Lightning dock connector, thus aiming to take commercial advantage of the last generation Apple devices like the iPhone 5 and iPad mini.
These range of accessories includes mainly three products: Aud 5 Lightning Speaker Dock- iMM547, EnergySeal™ Micro-Size Car Charger- iAD1530 and Premium Coiled Charge/Sync Cable- iCB261.
The ergonomically designed Aud 5 dock is integrated with advanced audio features like reinforced bass and high power amplification for high quality sound output. As for its connecting features, it can be of course hooked to any Lightning iPhone or iPod (and also used for charging). Other interesting attributes include a 3.5mm auxiliary input for connection to conventional audio devices and Bluetooth for wireless music streaming.
As for the micro car charger, the name very well suggests its functionality. The diminutive device can be used to charge your Lightning iPhone, iPad, or iPod while traveling in your car. Moreover, its 6 ft, tangle-resistant coil can cater any passenger within the car.
Finally, the premium charge/sync cable will allow its users to synchronize and charge last generation Apple devices, both at the same time. It also exhibits a 6 ft, tangle-resistant, hardy coil that improves upon the mobility and durability of the whole charging process.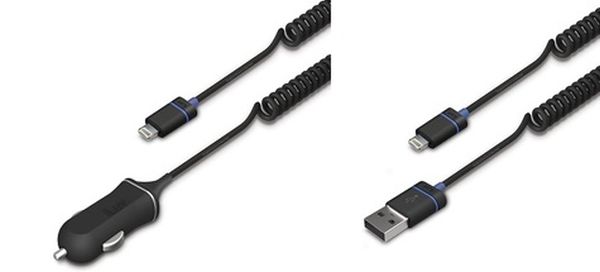 Via: iLuv