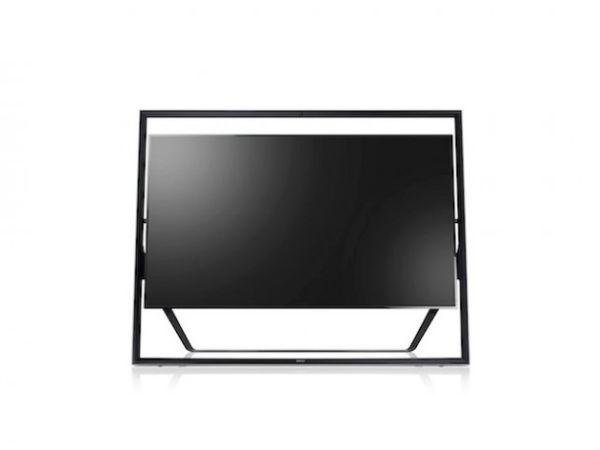 There was a time when 1080p HDTV format was seen to be the gateway to the exclusive club of super duper resolution video quality. And, now technology has brought us to the wondrous world of 4K, which has twice the horizontal and vertical resolution of the 1080p HDTV. So, it doesn't really come as a surprise when electronic giants like Samsung strive to utilize the full potential of this remarkable technology. However, when this potential is tapped in the form of a gigantic 85-inch television, the stakes must be really be high. In this regard, we have come across the UN85S9, a massive 'floating' TV with 4K technology from the Korean company.
Now, readers may be a tad bit confused about this so-called floating nature. Well, basically the 85-inch (measured diagonally) screen is suspended within an minimalist, industrial bearing frame. This allows the screen to be rotated up and down to various angular degrees as per the user's preference, thus giving the appearance of floating.
Of course, every tech aficionado would know that Samsung products are not just limited to the alluring visual scope. The 4K TV also packs a punch with its bevy of integrated features like 1.35Ghz quad-core A15 processor, 4 HDMI inputs, Smart Hub, voice control and finally a boisterous 20-watt 2.2 speaker system with optical audio.
And, since we are harping about 4K, Samsung's long time rival Sony has also upped the ante by unveiling the world's very first TV that combines 4K with OLED. Coming with a resolution of 3,840 x 2,160, this 56-inch contraption will include OLED oriented features like high contrast, brightness, rapid video image response time and wide angle viewing.
Via: TechnoBuffalo