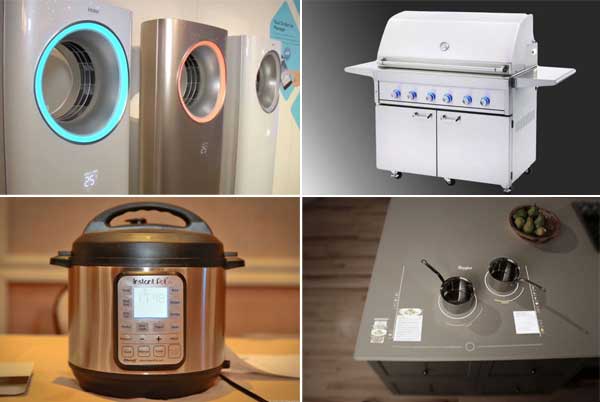 Leading home appliance manufacturers have been showcasing their futuristic kitchen ideas at the progressing CES 2014 event in Las Vegas. Companies are taking a shot at unifying every possible appliance with the smartphones to let consumers control their cooking, washing and other household needs from wherever they are. Smartphone controlled appliances aren't new, but there have been some major innovations and sea-change technologies at the CES this year. Listed below for your reference are 5 best smartphone controlled home appliances revealed at CES 2014.
# Dacor Discovery iQ Dual-Fuel Range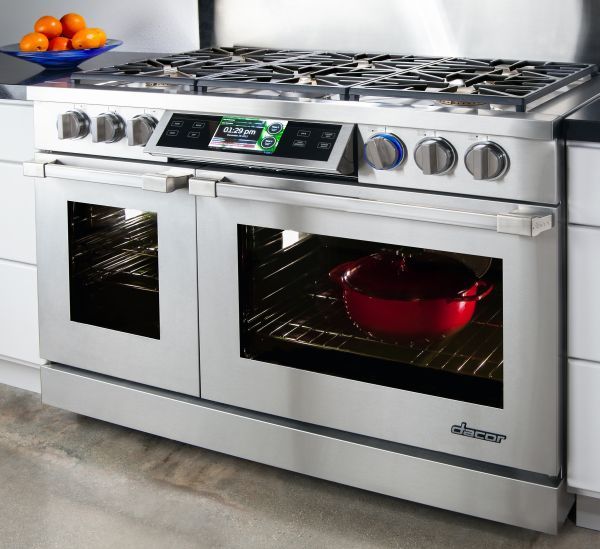 Premium kitchen appliance maker Dacor unveiled Discovery iQ Dual-Fuel Range at CES 2014. Discovery iQ is world's first Dual Fuel Range with an integrated, wireless connected tablet, which lets home chefs to download recipes, tutorials and more right from the range. The Wi-Fi connected range comes with Dacor's iQ Cooking App that provides user tools they require for precision cooking and lets home chefs control it with their tablet or smartphone from just about anywhere.  Measuring 48-inches long, the Discovery iQ Dual-Fuel Range has six 14-inch brass burners and a pair of oven compartments on the sides.
Price and availability: $11,999, June 2014
# Haier Tianzun air conditioner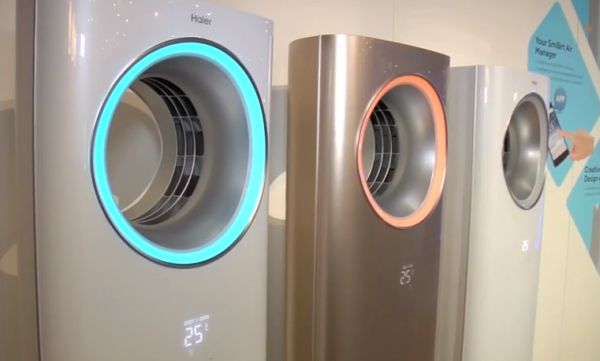 Haier, Chinese consumer appliance make launched Tianzun smart air conditioner at the ongoing Consumer Electronics Show. Designed primarily for the Chinese market, the Tianzun air conditioner connects to a smartphone and can be control with a smartphone from just about anywhere. Haier Tianzun air conditioner, which doubles as a heater and air purifier creates a wind tunnel effect by air jet mixing cold and room air and bringing it to room temperature. Tianzum thus provides nice, comfortable flow of air instead of cold blast of air that other air conditioners do. In addition, Haier's Tianzun smart air conditioner is the first connected appliance that meets Apple's MFi standards.
Price and availability: To be announced
# Instant Pot Smart Pressure Cooker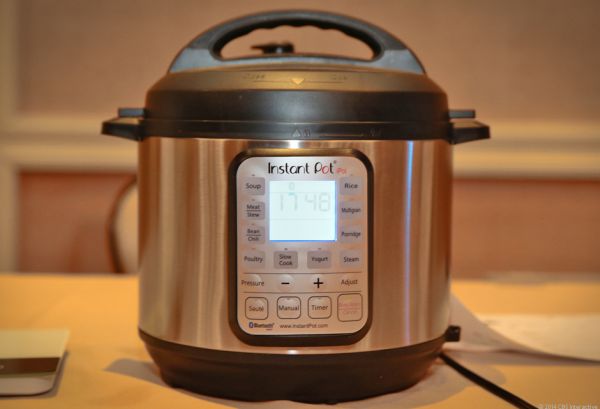 Instant pot or iPot, unveiled at the CES, is a Bluetooth enabled pressure cooker that combines cooking with technology. The smart cooker designed by Canada based Ace Sensor and Double Insight is programmable pressure cooker which will cook nutritious and healthy food conveniently and consistently. Cooking food in the Instant Pot is two to six times faster than the traditional pressure cookers, thus it saves more power and is easier on the environment. The smart pressure cooker is wireless connected, programmable and Bluetooth enabled, which means you can easily pair it up with any iOS or Android smartphone/tablet and control its cooking feature from wherever you are.
Price and availability: Not yet announced, second quarter of this year
# Whirlpool Interactive Cooktop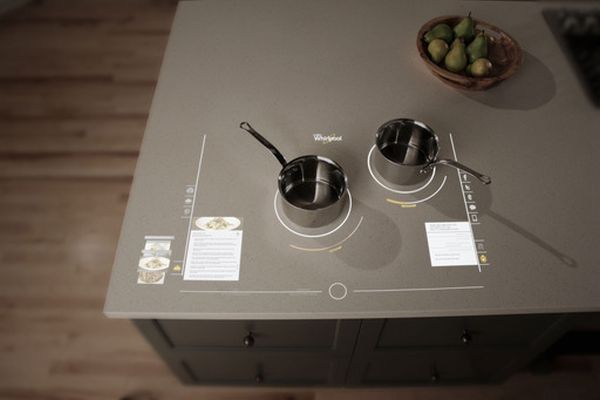 American home appliance manufacturer Whirlpool introduced to us an innovative concept of a futuristic interactive touchscreen and voice activated cooktop, which will serve as a multi-purpose digital cooking surface in our smart kitchens. The smart cooktop will display information about delicious recipes, news, weather, Facebook and Twitter updates right on it. It will also search up ingredients for a special meal or manage your social calendar for you. The smartphone controlled cooktop will also steam music from your audio system. Now what else do we want.
Price and availability: Concept  
# Lynx Smart Grill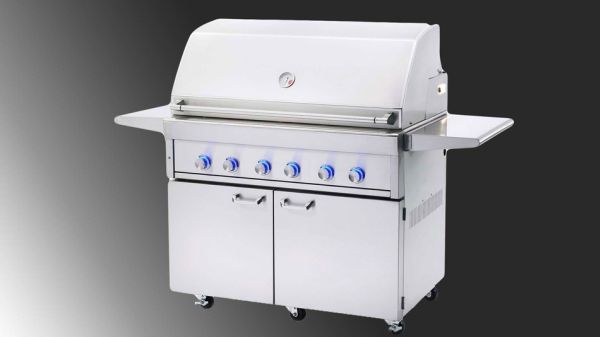 California based Lynx Grills introduced a Concept Grill a.k.a the Smart Grill at the CES. The Smart Grill is voice-activated, i.e. you can command the grill to cook food based on your preference. The Smart Grill is Wi-Fi connected, it enables online notifications and has a seamless user interface that guarantees precise grilling. Via an automated system, the Smart Grill cooks pre-programmed recipes for a perfect meal every time. The Lynx Smart Grill Smartphone App lets you monitor cooking time, temperature etc. from your phone, and also lets you receive notifications via audio, visual alerts on your phone.
Price and availability: Concept