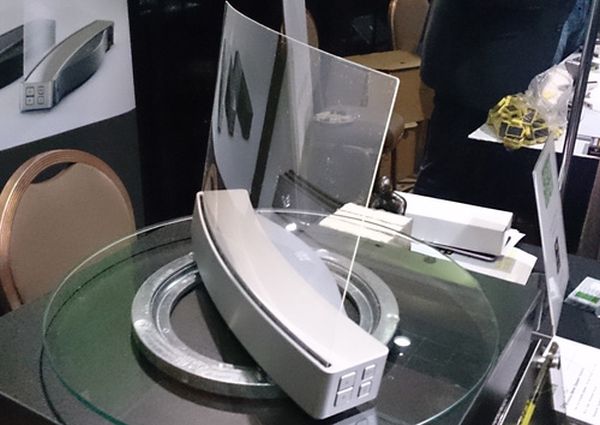 ClearView Audio, an up-and-coming company founded by a team of innovative designers and engineers is all set to mark their presence at the ongoing CES 2014. The company has developed a uniquely designed wireless invisible speaker called Clio which comes with an ultra-thin, vaguely curved acrylic glass transducer. The innovative design of the speaker allows it to disperse sound in all directions and the hardly visible 1mm thin acrylic glass sheet merges with the surroundings easily.
The Boston-based company uses its patented Edge Motion audio systems in the Clio speaker which generates sound in a much more effective manner. It doesn't push sound like the traditional cone speaker from behind rather it triggers a thin membrane along the side resulting in rich and clear sound. Clio can play wireless music through Bluetooth and also has a 3.5mm jack connection for supporting wired devices. The base unit is 8.3cm deep, 32cm wide and 24cm tall and features volume and Bluetooth buttons on the side.
Clio Bluetooth speaker comes in silver, dark bronze and charcoal color and is available at Clearview Audio's website for a price of $350.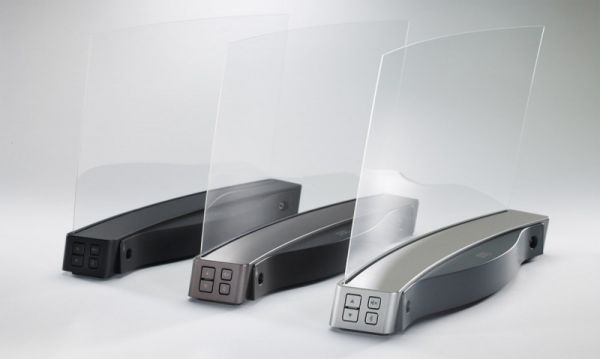 Via: PP