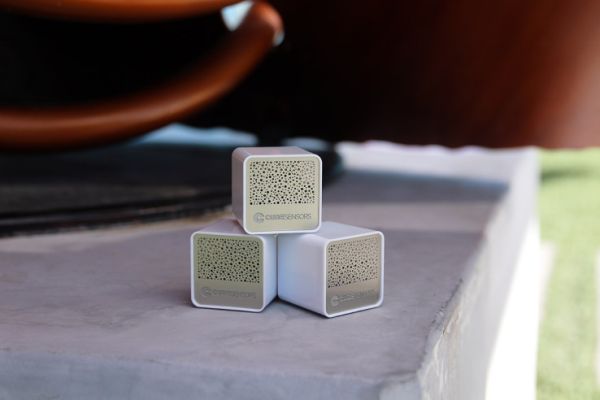 The ongoing CES 2014 is seeing lot of health related products emphasizing on improving our home and office environment. One such smart product unveiled at the event is CubeSensors. These small, cute looking and cordless cubes monitor the environment of your home or office and evaluates how different factors are effecting your health and well-being. One simply have to place these CubeSensors in every room of the house and leave all the rest to this smart device. Each cube is equipped with seven sensors to measure factors such as air quality, temperature, humidity, noise, light, pressure, shake and glow.
A CubeSensor tells you about the factors disturbing your sleep such as stale air, temperature change and snoring partner. It also saves your money by keeping a check on the lights and by avoiding overheating in winters or overcooling in summers. These intelligent cubes notifies you about CO2 levels and air pollution in your home saving you from allergies and asthma related problems.
You just have to shake the cube to get the feedback and the glowing cube will let you know about the environment and the things that needs to be changed. It will help you to improve your home or office environment by providing timely alerts and recommendations through the CubeSensors web app. CubeSensors is available in three packing options: a small packet with two sensors costing $299, a medium packet with four sensors priced at $499 and a $599 large packet with 6 sensors.
Via: Techcrunch/PP