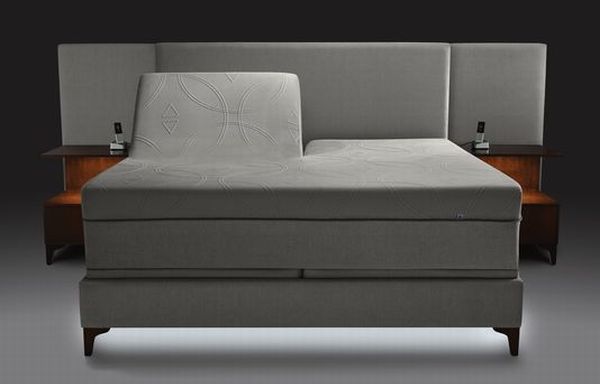 Next in line at CES 2014 after smartwatches, smartphones and smart TVs is the smart beds. Showing off their line of smart beds is an adjustable bed maker – the Sleep Number. Sleep Number has displayed x12 smart bed that can monitor and track a person's sleep patterns and allow one partner to adjust the bed to stop the other partner from snoring. Bringing smart tech into your bedroom, the dual-mattress smart bed responds to simple voice commands to turn on/off the built-in massage function, anti-snore function or under-bed lighting for reading in bed.
x12 smart bed in addition to keeping track of your sleep pattern also monitors your heart rate and breathing rate. Using a dedicated mobile app the smart bed also tracks the time you spent sleeping still or moving, besides keeping record of pre-sleep activities like caffeine intake and exercising to deliver your Sleep IQ score. In case you have a partner that snores, the smart bed has a solution (it comes with a universal remote, which you can use to adjust the other half of the bed to gently move your partner so that he/she can stop snoring temporarily). The smart bed is basically an advanced DualAir bed which is moved to about 5 degrees with press of button or simply by speaking to it.
The first customizable smart beds (queen sized) will be made available soon for a $7,999 price tag. The beds will get additional smart features like smartphone charging slots and power plugs. However, the company states that Sleep IQ feature will be embedded into its other line of beds soon for a starting price of $1,000.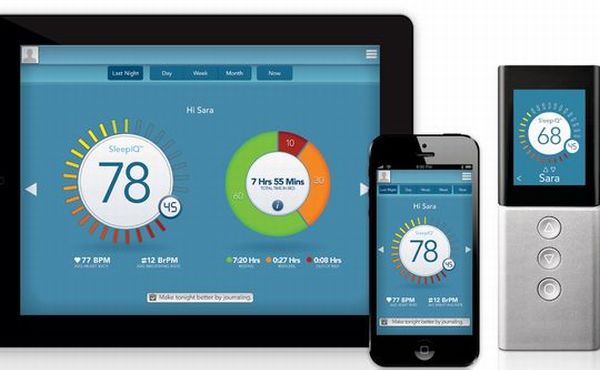 Via: USAToday