For outdoor enthusiasts, who want to take their tunes to everywhere they go, Hercules has showcased the WAE Outdoor Rush speaker CES 2016. Although many wireless Bluetooth speakers are designed to be carried to any desired outdoor location, but not many are durable enough to withstand all the elements of the seaside like this 'Oceanproof' speaker.
The Hercules Wae Outdoor Rush comes with an IP67 certification, which means that it's able to withstand being submerged in about three-feet of water for 30 minutes. This portable speaker is corrosion-resistant, all thanks to the nickel electroplating treatment around its metal grille.
This surfboard-mounted speaker allows you enjoy music even while surfing in the rushing waves of sea. Moreover, the integrated 1/4-in screw thread allows it to be easily mounted on other pointy surfaces as well. In addition to being able to play music wirelessly from a smartphone, Rush features a built-in FM radio that's powered by an internal antenna.
Measuring 6.5 x 2.2 x 2.6-inches and weighing 11 ounces, the portable speakers are quite convenient to be carried to anywhere you travel. It includes Bluetooth 3.0, a line input, an eight-button physical control interface for easy monitoring. Built-in rechargeable lithium-ion battery (1,800 mAh) can back up the portable speaker for around 12 hours of playtime. Plus, a boost charger mode lets you charge a USB-connected mobile device from its battery.
You can get hands on this amazing speaker system at International Electronics Show 2016 in Las Vegas. WAE Outdoor Rush is also CES 2016 Innovation Award Honoree and will hit the market in April for US $130.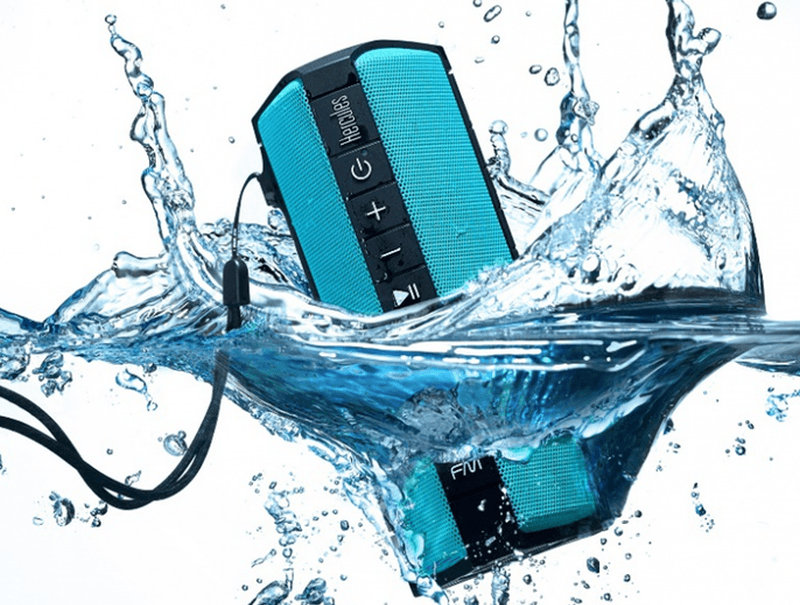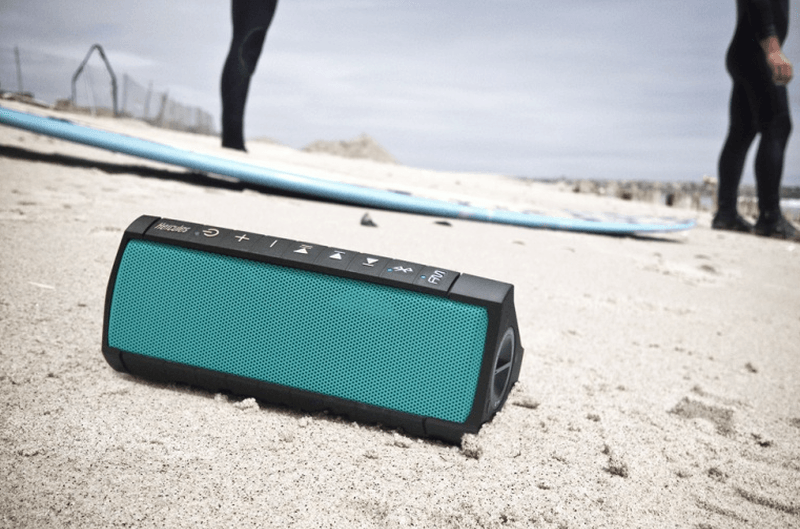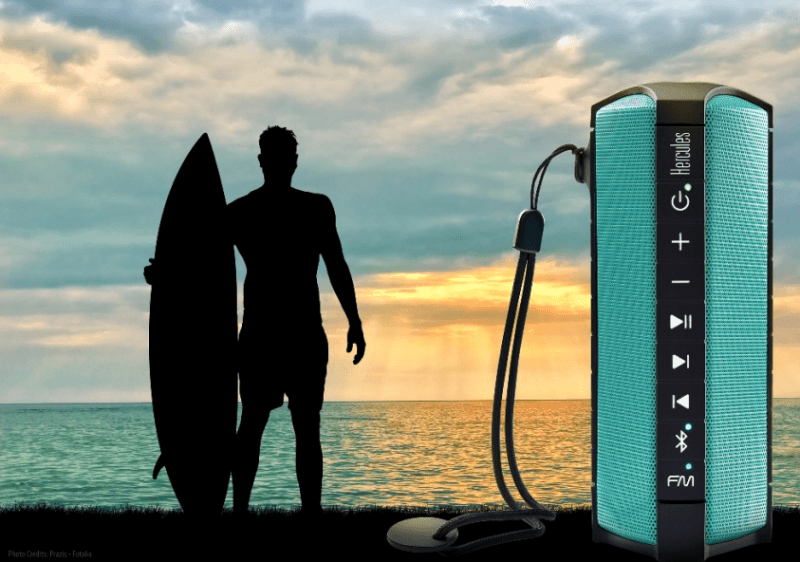 Via: Macitynet