Saving water is the biggest challenge nowadays, but there are various companies that are working hard to avoid wastage of this precious commodity. Initially developed by French firm Start & Blue, the Hydrao Smart Shower is also a great bathroom innovation, which is all about water conservation. This is an eco-sensitive showerhead that monitors water consumption while showering.
Introduced at CES 2016, the white showerhead is equipped with built-in LED lights that can inform you about how much water you've used by changing its colors. The Bluetooth LE device connects to an iPhone or iPad app, which allows the user to set three alert intervals to prevent water wastage. For instance, you can set the alert levels at five, eight and ten gallons. Every time you reach a particular level, the Hydrao showerhead will light up in three different colors. This way you can find out about the amount of water you've already used, and be alter that you should not exceed the last level.
Hydrao is simple to look at but is very useful to monitor the amount of water you use daily. It can fit onto any standard shower head without any need of batteries. In fact it uses a tiny turbine to check the water flow that also helps in generating enough energy to power the lights as well as Bluetooth connectivity.
So, it is certainly the smartest eco-friendly way to keep tab on water consumption and avoid wastage. If you're interested to purchase the smart showerhead, you may preorder it online for $99.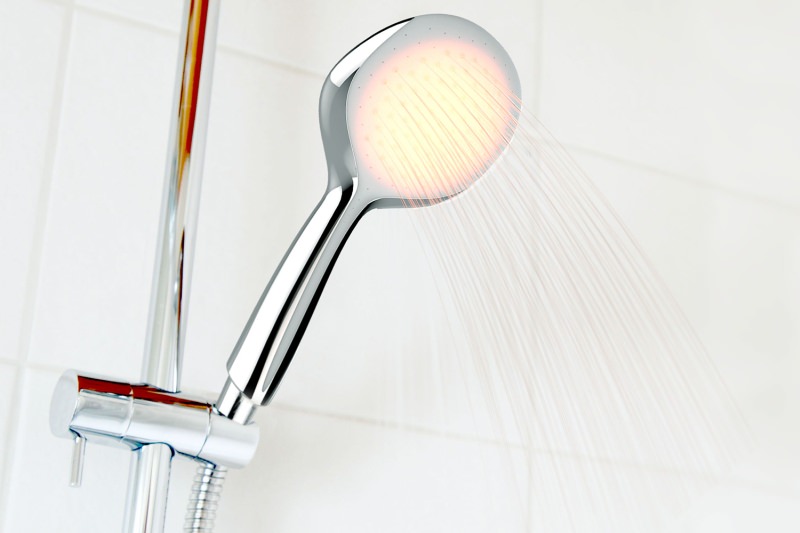 Via: Mashable