Consumer Electronic Show is a heavenly abode for technology and gadget lovers. In this show, many companies are presenting the best technologies for smarter and more pleasurable drinking experience that is just a touch of button away. From tabletop brewing machine to cocktail bar, CES 2016 has something for every drink lover that attempts to refine your palate.
PicoBrew Pico
We have already introduced you to PicoBrew's Zymatic, but now the company has displayed its new tabletop home brewing machine at this year's CES that brews fresh and personalized craft beer using professional equipment. Dubbed Pico, it is capable of brewing five-liter mini-kegs of beer at a time and offering freedom to customize each drink according to personal preferences and taste. The revolutionary machine having an average brewing time of about two hours comes with pre-packaged drinking ingredient packs. For more personalized experience, Wi-Fi connected Pico can be connected for automatic recipe downloads and brew tracking. Expected to be shipped by May 2016, the PicoBrew Pico is currently available for preorder at $599.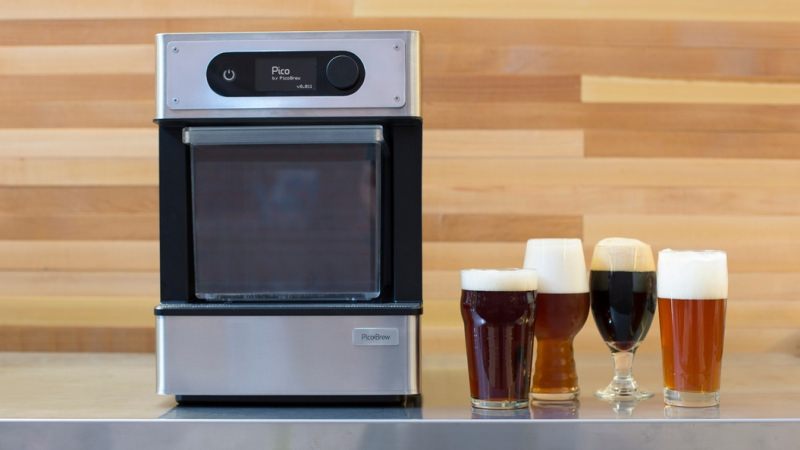 Somabar
Claimed to be the world's first mobile application-controlled and Wi-Fi connected robotic bartending appliance is designed for kitchens. Somabar can convert anyone into a professional mixologist at a party. The machine supporting streamlined design can mix cocktails and infuse bitters to make a perfect cocktail in minutes. Pre-programmed with 300 recipes and other people's creation via mobile application, Somabar create a perfect drink in front of your eyes. Available in multiple colors, the machine can be preordered through company site for $429.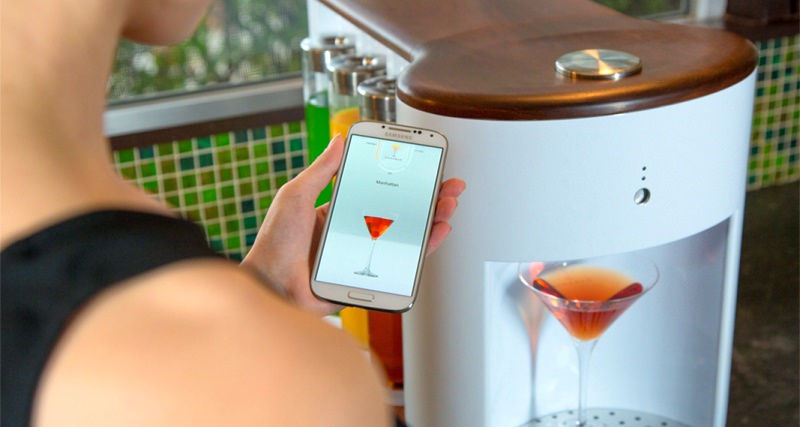 D-Vine by 10-Vins
We have already introduced you to Constance Guisset's innovative machine designed to let users enjoy a glass of wine at perfect temperature and decantation. Entitled D-Vine, the machine designed for a French startup named 10-Vins comes with creatively designed falcons. Supporting simple working process, the machine takes handpicked vials of French wine and pour them out at optimal temperature and aeration by scanning RFID chips within the vials. Designed to process both red and white wine, the company is hoping to secure an American distributor at CES.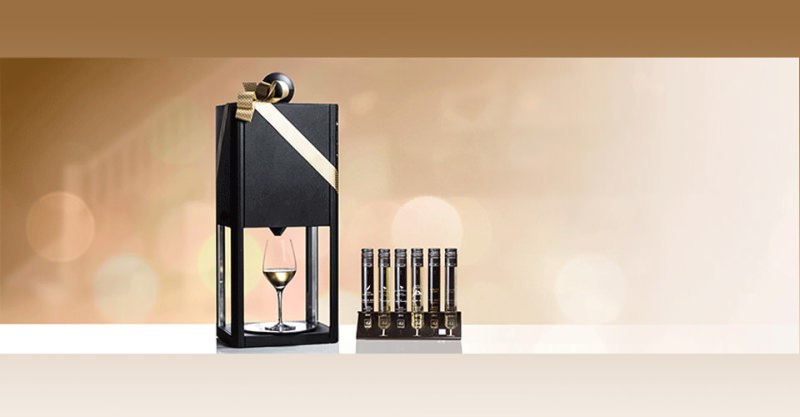 Appealing and ideal for lazy drinkers, each machine cleverly connects drink lovers to a bartending machine using a smart device in order to promote smart drinking.
Via: Verge