At CES 2016, LG is showcasing its revolutionary lineup ultra premium products known as LG Signature. LG Signature includes a wide range of domestic appliances, such as OLED television, refrigerator, washing machine and air purifier. But another LG product from the same series that's grabbing more attention at the International Electronics Show is the ultra-thin LG Signature OLED G6 TV.
It is by far the slimmest Ultra HD television set that's designed to be a slim as possible. With the OLED panel attached to a glass sheet, the high-tech TV only measures 2.57 mm thick (approx. 0.11-inches), which is just about the width of four stacked credit cards. The TV sets come with either 65 or 77-inch OLED panel on the front and creates its own colors without the need for a backlight. That certainly removes a lot of bulk from the TV's frame.
The OLED sits elegantly on a speaker base that acts as a stand to boost the quality sound. Speaker base can also be folded back behind the TV so that you can easily mount it on a wall. Coming back to the panel, it is again fully HDR-equipped with Dolby Vision to provide you ultra HD content. The HDR content can also be supported from various sources like YouTube (using the VP9-Profile 2 codec).
The LG Signature G6 has effectively become LG's new flagship OLED television, and proudly sitting alongside its Signature siblings smart appliances. With such amazing smart home products, LG continues to set a benchmark for high-tech and futuristic gadgets.
Although final details about pricing and international availability are still not released yet, but it is slated to go on sale later this year.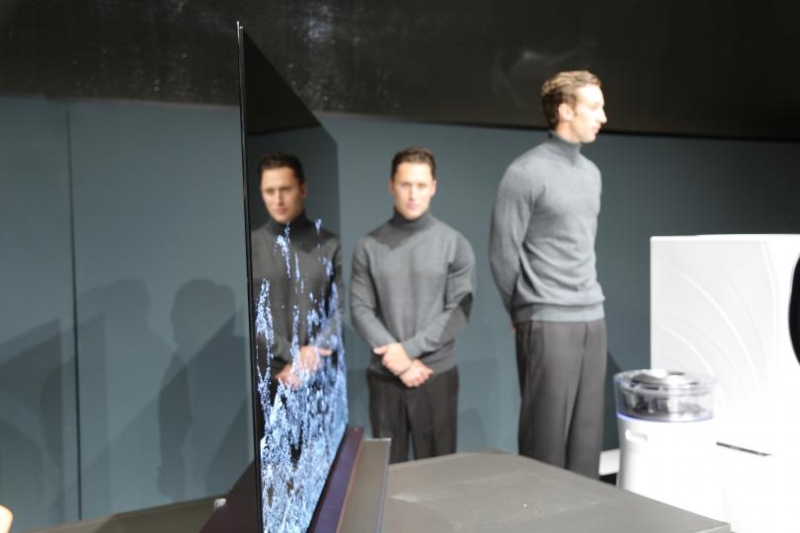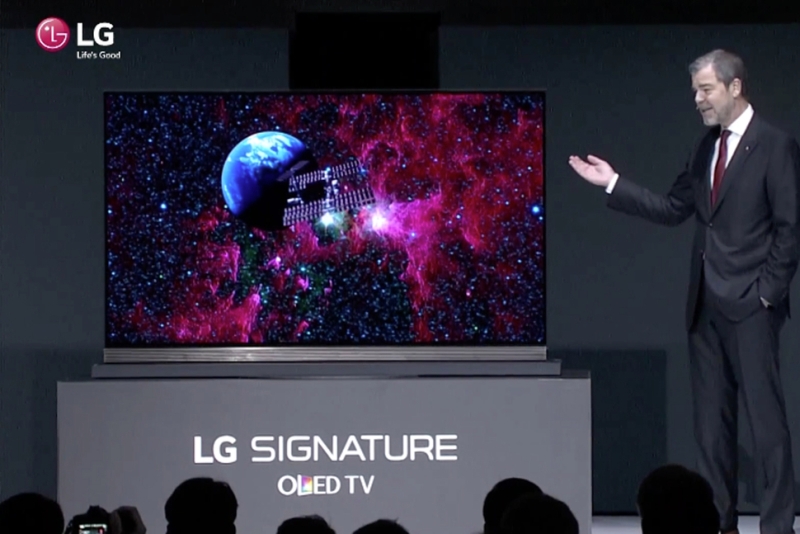 Via: NYPost