The annual Consumer Electronics Show is just a few week from now, and companies have already started to provide glimpse on what they have in store for the upcoming electronics show. Even LG has recently unveiled its plans about upgrading its Music Flow lineup. Instead of smartphone, televisions and home appliances, next year the South Korean company will be focusing more on improving its home audio systems.
The newest members of their Music Flow series will be three wireless sound bars and X-Boom audio systems to deliver superior quality sound. All-new sound bars including SH8, SH7 and SH6 are going to offer variety of options to the users. SH8 and SH7 come with wireless subwoofers for additional bass,  whereas the SH6 doesn't have subwoofers, but it's no less than the other two. It features six independent speaker driver units and air duct structure that emphasizes on deep tones even without a subwoofer.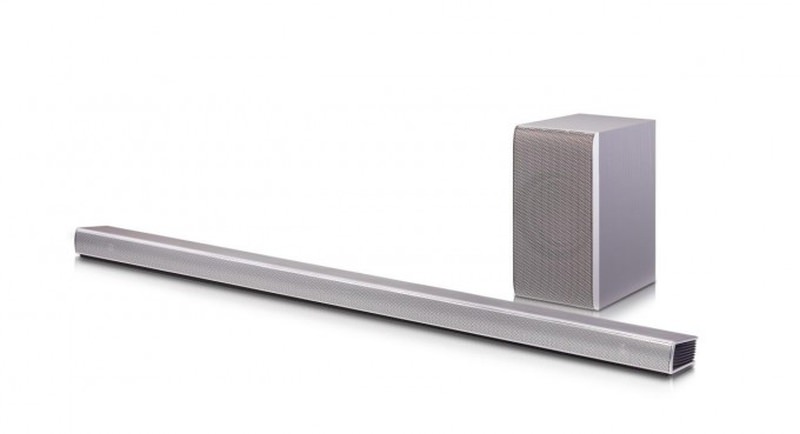 Besides boasting sleek design to match up with interior, these sound bars also support both Wi-Fi and Bluetooth connectivity. BT-Fi technology is also embedded for allowing the system to switch connectivity between Bluetooth and Wi-Fi based on the content source. This means users don't have to manually switch the connections when playing music from different content partners. The sound bars are even going to support Google Cast and Auto Music Play, so you can easily play any content from your smartphone.
In addition to Music Flow line of LG, X-Boom audio systems will also be launched, including OM5560, OM7560 and CM9960 models. The two OM7560 and OM5560 solo models alone are enough to fill-in your room with music, but for added power and control CM9960 is another best option. These audio systems also have a Party Thruster feature that creates multi-colored lightshows, which sync to the musical beats. This means your parties in the coming year would be as rocking as these music systems. But wait, it doesn't stop here- the systems come with 'Sampler Content' feature that lets the users record audio from their phones for sending directly to the speakers.
Overall, all these sound bars and speakers are going to be loaded with best possible technology, features and superior sound quality. The Music Flow line and X-Boom systems will be making their debut at CES 2016, which will run from January 6 to 9. Details regarding price and availability will also be revealed at the electronics show.
Via: DigitalTrends