At CES 2016, LG Electronics apart from the Signature Series also unveiled their centralized smart home automation platform that takes charge of all home devices. Entitled as SmartThinQ Hub, the smart home device is somewhat similar to Amazon Echo, which is designed to work as a centerpiece controlling your smart home.
The home automation device with a 3.5-inch LCD screen can easily communicate with other smart devices and appliances. Fabricated with the aim to streamline music from iHeartRadio or from your personal collection, it also keeps user updated by posting reminders, events and weather. It's clearly designed to be a centralized smart home device, which can control refrigerator, vacuum cleaner, air conditioner and other devices connected via IoT, but real testing will be done by consumer.
However, unlike Echo, the SmartThinQ Hub does not come with cloud-based voice service, thus it cannot communicate with its user as Echo does. The hybrid speaker is available in champagne gold and black. It even supports Alljoyn open source platform and Lowe's Iris system for interoperability.
With no update on when it will be released and at what price, LG has left its loyal users bit confused, but we do hope that they launch the details soon.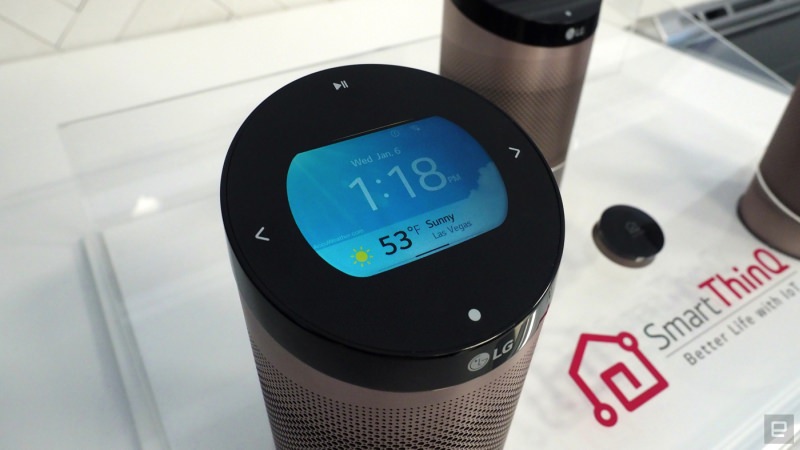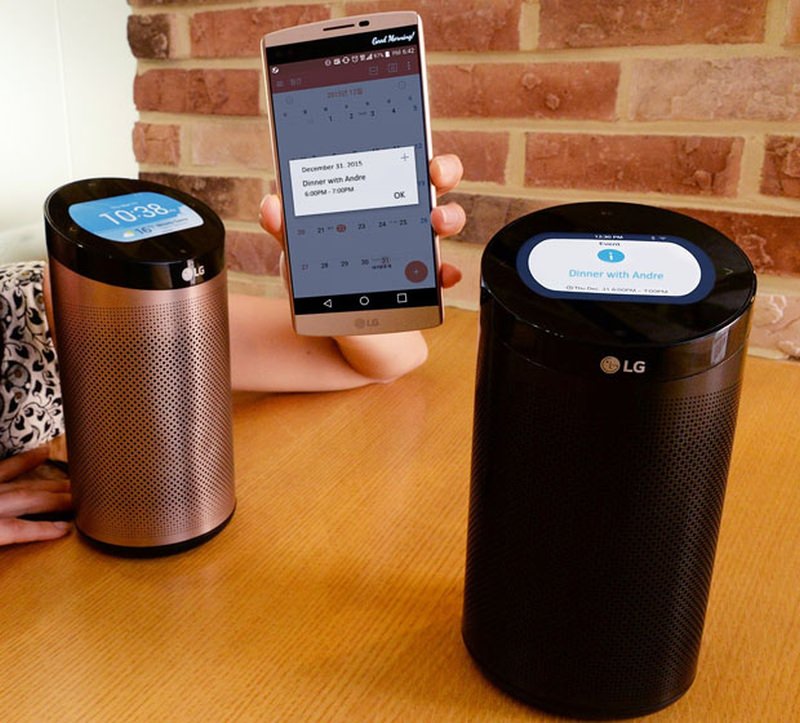 Via: Engadget