At CES 2016, Samsung Electronics has showcased a wide range of smart home appliances for smarter homes. Each new innovation is contrived with great care to boast intuitive and clever designs. However, there are also few intelligent home cleaning equipments that are going to change the way you think about cleaning, be it washing laundry or mopping floor.
The high-tech new smart innovations are going to take away your cleaning woes and offer some meaningful solutions for you convenience. Here are few innovative appliances that you're going to find out at the Consumer Electronics Show in Las Vegas. The following models will be available for purchase during spring 2016.
# POWERbot vacuum cleaners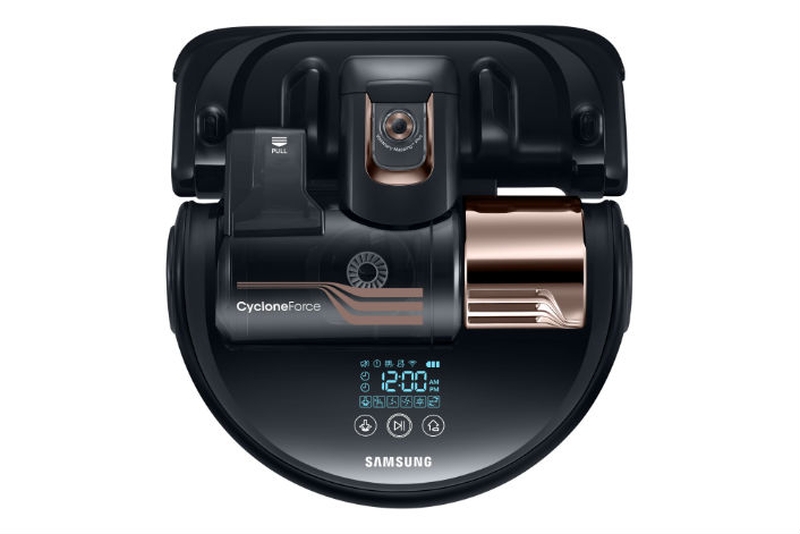 In addition to the existing POWERbot VR9000 and POWERbot Essential Robotic Vacuums, Samsung is all set to add two new additions to its vacuum cleaning lineup at the CES 2016: POWERbot Turbo and POWERbot Essential Wi-Fi. The POWERbot Turbo Robotic vacuum has 70 times more suction power than its previous models. It is even equipped with Smart Control Wi-Fi connectivity, allowing users to control the movement of the vacuum remotely using their smartphone. The Select and Go feature forms a virtual map of the entire home on its companion mobile app.This new new robot vacuum delivers the ultimate cleaning without any hassle.
On the other hand, the POWERbot Essential Wi-Fi Robotic Vacuum provides 10 times more suction than most of the leading vacuum robots' brands. It is also equipped with Wi-Fi capabilities so you can easily schedule specific cleaning times or turn the vacuum on/off.Both robotic vacuums feature Visionary MappingPlus System and have onboard digital camera as well as performance sensors to detect its surroundings and map out the optimal cleaning path.
# Front Load Washer with AddWash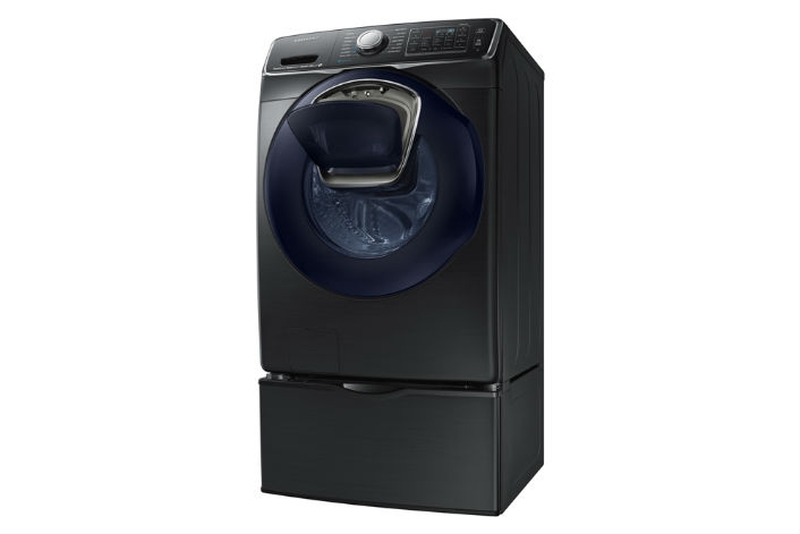 Samsung unveils Front Load Washer with AddWash (model WF50K7500AV) in sleek black stainless steel finish. It is integrated with industry's first 'AddWash' door to its front load washer. Due to this technology, the access to the door is more convenient, so you can easily add any item such as a piece of forgotten laundry or extra detergent in mid-cycle without needing to drain the complete washer. It has 5.0-cubic-feet capacity that can handle 3.6 baskets of laundry in a single load.
It is also the time-saving and high-performance washer so you don't have to spend half of your day keeping an eye on the washing machine. It can wash full load within 30 minutes, and is also sufficient for cleaning your family's toughest laundry chores.
# Activewash Top Load Washer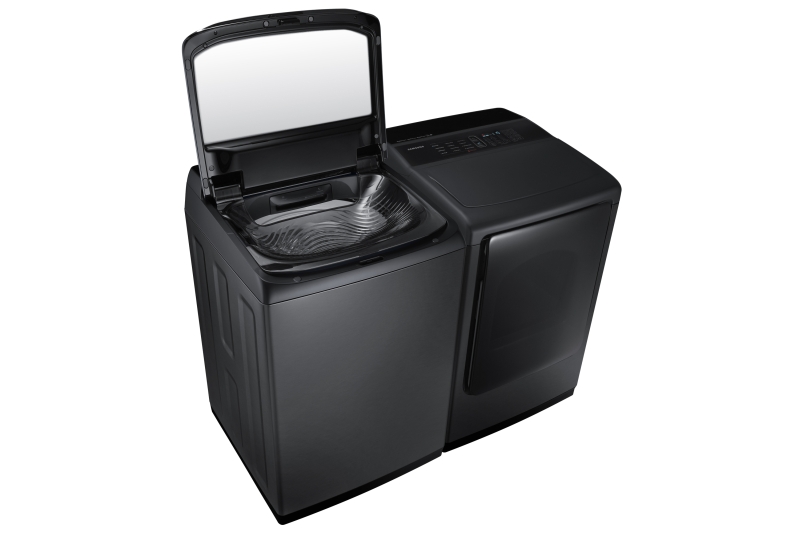 Samsung Activewash Top Loader Washer with Mid Control (model WA50K8600/AV) is a revolutionary washer having its digital touchscreen control panel that is seamlessly built into the lid. It boasts sleek and contemporary black stainless steel design. With the 5.0-cubic-feet capacity, the washer has built-in activewash sink that's larger, and deeper with more optimized pre-treatment space. This allows the users to pre-treat and pre-soak your clothes with a water jet and even offers gentle scrubbing surface. After scrubbing, you can put your laundry and water directly into the washing machine drum for the wash cycle.
Additionally, the Super Speed technology keeps you on schedule by shortening the wash cycle to as little as 30 minutes, just like the front load washer. Plus, Innovative Smart Care technology and Vibration Reduction Technology (VRT) complete the picture of a beautifully designed washer, which is an ultimate blend of power, performance, sensitivity and design.
Source: Samsung