Samsung is quite familiar with smart refrigeration technology and we've seen many examples of this over the years. Now the company is again coming up with all-new smart refrigerator that is integrated with cameras and a giant touchscreen on its front door. The Family Hub refrigerator features a massive 21.5-inch full HD display touchscreen, which allows the users to see what's in the fridge without even opening the door.
On the massive screen you'll get the full inside view and find out what items are present in your fridge. Due to the built-in cameras, the users can also know which items have expired and need to be replaced. What's better is that you can even sync it with your smartphone or tablet through a companion mobile app. This way you'll be able to check the contents of your fridge even while shopping in a grocery store. So, you don't have to purchase anything extra which is already present in your fridge.
Although Samsung hasn't revealed much about the new Family Hub refrigerator, but it appears as if a giant Android phone is attached onto the smart refrigerator. The touchscreen comes complete with touch-sensitive 'Home' and 'Back' buttons at the bottom. Moreover, an additional microphone button is also present that allows the fridge to interact with you and follow your voice commands.
Using the giant touchscreen, you can easily surf the web, find out about weather forecasts and even look out for some online cookery tutorials. So, it's going to be a great high-tech refrigerator for any smart home, providing utmost convenience to the homeowners. More details about the refrigerator will be unveiled at CES 2016 in Las Vegas, from January 6 to 9.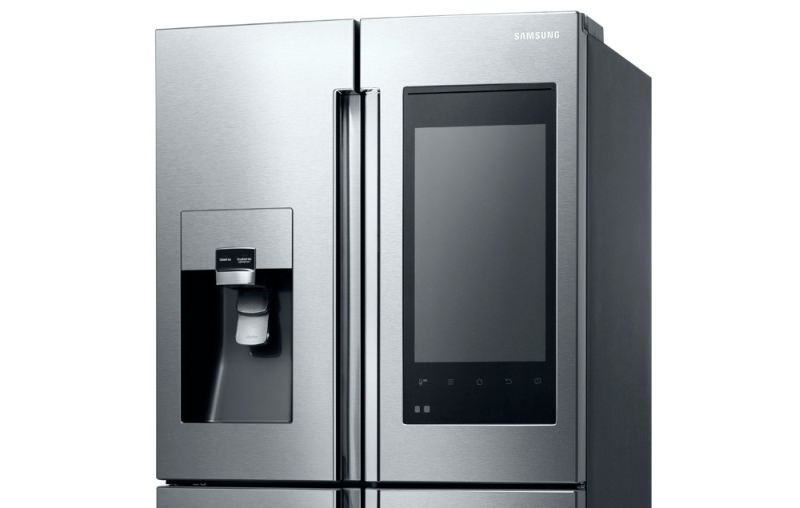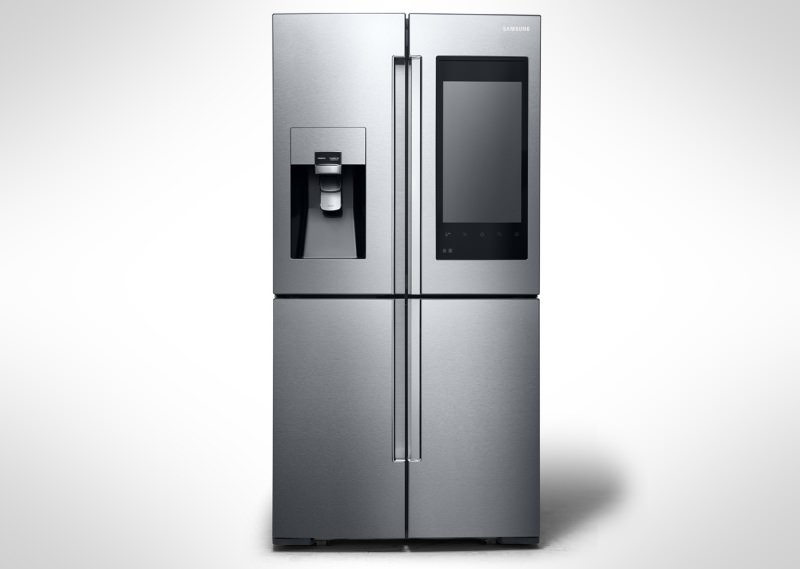 Via: TheVerge