We are all victims of those searches for the television remote in the dark or used to making endless excuses to avoid getting out of bed to turn off the lights. But what if you had a remote control that would control every smart device at home like a true genie? Something similar has been designed by a French startup, Sevenhugs.
The company that specializes in designing and marketing smart home technology products has created a user-friendly remote control that allows the users to interact with any connected home device by simply pointing the controller at it.
Dubbed the Smart Remote, this is the world's first contextual remote control which will be on display at CES 2016. The device utilizing indoor localization technology and featuring dynamic adaptation of display and control is a simple remote that can easily connect with your smart devices to offer a personalized experience.
Just point the remote at any smart device – light, speaker, TV etc. – it's display will show the device's controls, and you can then use the remote to control the smart device. It promises to be one remote for all your needs!
Supporting simple design, the remote features patent-pending technology, and is currently compatible with Philips Hue lights, Nest Thermostat and Sonos speakers amid a range of other connected devices.
Devised to work with a range of devices, the remote smartly shows the most common controls and information about the particular device which can be controlled when it is pointed at the device. The remote offers endless possibilities over Wi-Fi connection and does not even require direct linking to the device.
Featuring three connected sockets, the smart remote can easily locate itself and its charging base. Currently, in development, the Smart Remote by Sevenhugs will be available for pre-order through Kickstarter.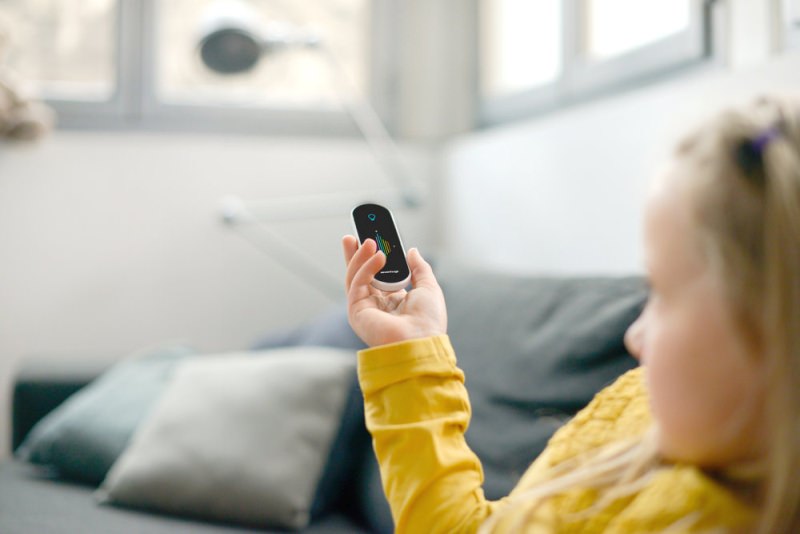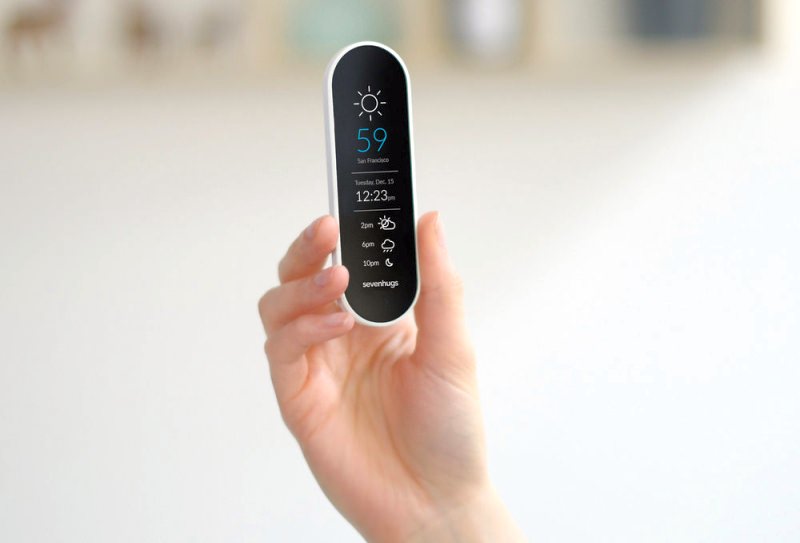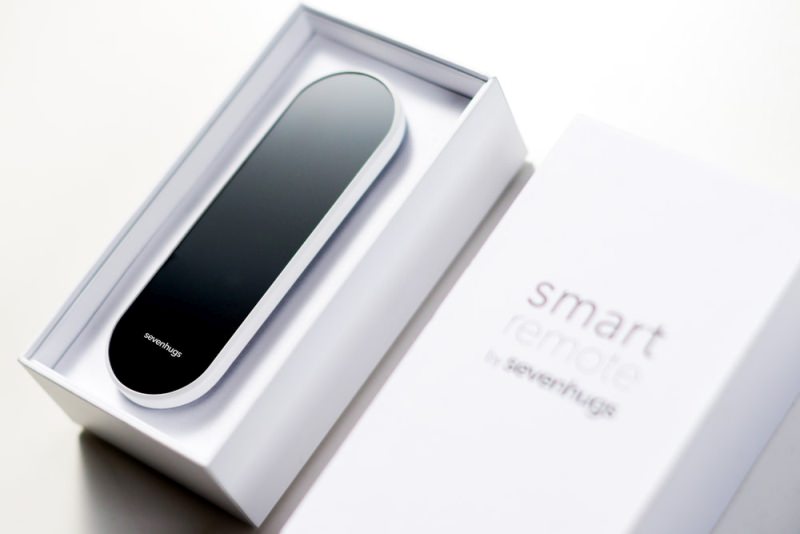 Via: CNet