Google Home is a voice-activated speaker that can do a lot of things from playing music and setting alarm or timers to control smart home devices from Nest, Philips, Bang & Olufsen and more. But now this smart home hub is all set to go beyond the boundaries of your home with Hyundai partnership. The Hyundai's Blue Link service with Google Assistant support has been announced recently at CES 2017.
Hyundai and Google Home partnership
Hyundai owners already have the privilege to remotely start their cars using a smartphone via Blue Link service. However, with Google Assistant support, the service is going to get smarter – as it will let you control a lot of things like you can ask Google Assistant to look for any nearby restaurant and then follow that with voice command "Ok Google, tell Blue Link to send the address to my Santa Fe," and you can also say "Ok Google, ask Blue Link to lock my car".
Moreover, you can also use voice commands to set the temperature in your car, start charging your Hyundai IONIQ, as well as control other basic Blue Link functionality such as locking/unlocking your vehicle, and remotely control lights and horn. But to use all these services, you need to have your Blue Link PIN for security reasons.
How It Works
To send commands to the Hyundai Vehicles via Google Home, engineers have developed a way to link a customer's Blue Link Account with the Google Assistant voice activated services. So, the customers have to link their accounts, and then Blue Link Personal Identification Number (PIN) will be provided to them. Using this PIN, the customers will get access to Remote Service commands.
Availability
The company has not yet revealed when the Google Assistant support will become available to the users. But you can definitely check it out in action at Pepcom at CES 2017, starting from January 5 to 8.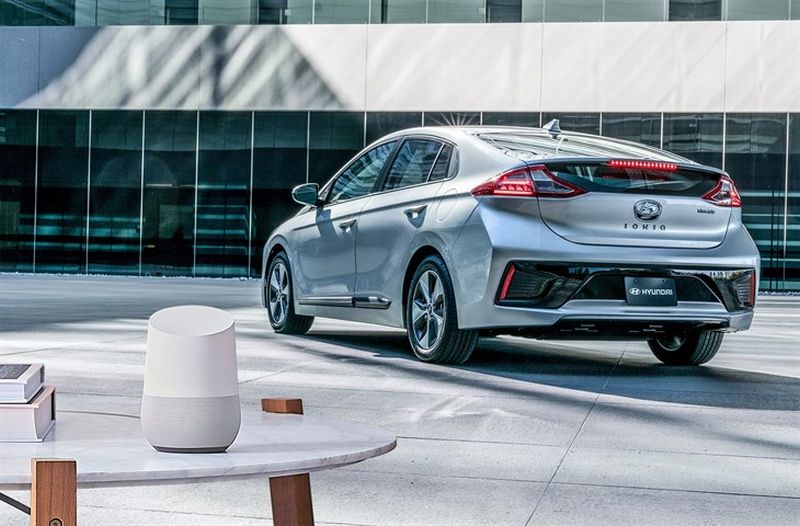 Source: Hyundai