LG Electronics announced a new kind of refrigerator called 'Smart InstaView' at CES 2017. This smart refrigerator includes both the webOS operating system and voice-controlled Amazon's Alexa assistant. Embedded with an array of convenient features like automatically adjusting its power settings to order groceries with your voice and the fridge has a 29-inch front touchscreen equipped with smart InstaView feature that turns translucent to reveal all the contents of your fridge. Users can also look up recipes, play music, and check the weather or shop online in the fridge's interactive touchscreen.
One can leave notes and tags on the touchscreen using webOS, and a "fresh tracker" can keep track of your food's expiry dates. You can also use voice commands instead of the touchscreen to lessen the hassle.  According to David VanderWaal, vice-president of marketing, home appliances and consumer at LG, all of LG's home appliances, the fridge will feature 'advanced Wi-Fi connectivity' for a better integration with other IoT compatible appliances.
By working with Amazon, we are able to broaden LG's Smart InstaView refrigerator's capabilities and provide consumers with a new smart home service that enhances the at-home cooking and dining experience. Our newest innovation will allow users to enjoy their kitchens like never before with new abilities to 'speak' to the fridge, control the home's connected devices and connect with the family in a new way.
Said, Song Dae-Hyun, president of LG's and Home Appliance & Air Solutions Company.
Since the company has not disclosed information regarding its cost or when it's going to being released, you will have to sit and wait eagerly for it to actually feature in your kitchen.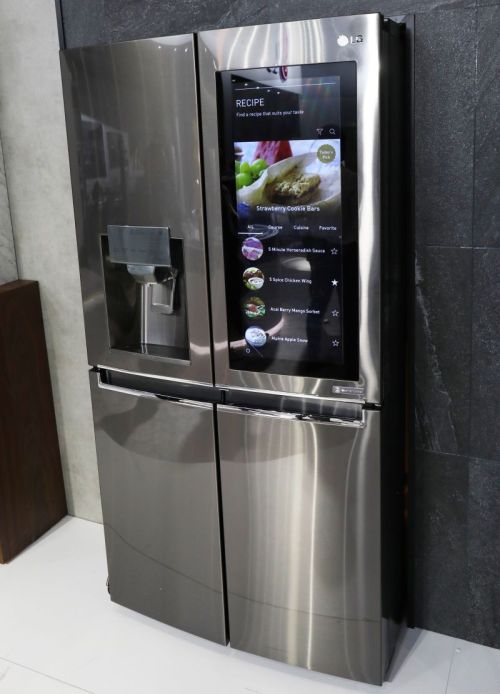 Source: LgNewsRoom Via: Arstechnica