Samsung is all set to unveil its four-in-one washer/dryer laundry system at CES 2017 to solve all your laundry woes. You must be aware that all clothes cannot be washed in the same way – as the fabric of some garments is delicate for a regular machine, and some fabrics are not able to bear the pressure of tumble drying.
Therefore, Korean tech giant has come up with the FlexWash and FlexDry washing machines, which are designed to wash different types of clothes with care. The washer is called the FlexWash, on the other hand, dryer comes in the form of the FlexDry. Both these washing machines have a front-loading compartment for regular washing and drying of clothes.
But if you want to wash or dry certain clothes separately from the main compartment, both the machines have separate washing/drying areas at the top. The FlexDry has a Delicate Rack zone for gently drying clothes in a controlled, heated air flow. Likewise, FlexWash has separate washing area for gentle washing.
You can operate all these four units independently as well as simultaneously. This means you can wash/dry regular clothes while washing/drying delicate ones all at once. Besides all that, both FlexWash + FlexDry washing machines are IoT-enabled, allowing the homeowners to control them using their smartphone.
If this is the type of laundry system you've been waiting for a long time, you can keep an eye for its release. Although there is no word on its pricing and availability yet, but you can see this innovative laundry system at Consumer Electronics Show 2017 in Las Vegas from January 5 to 8.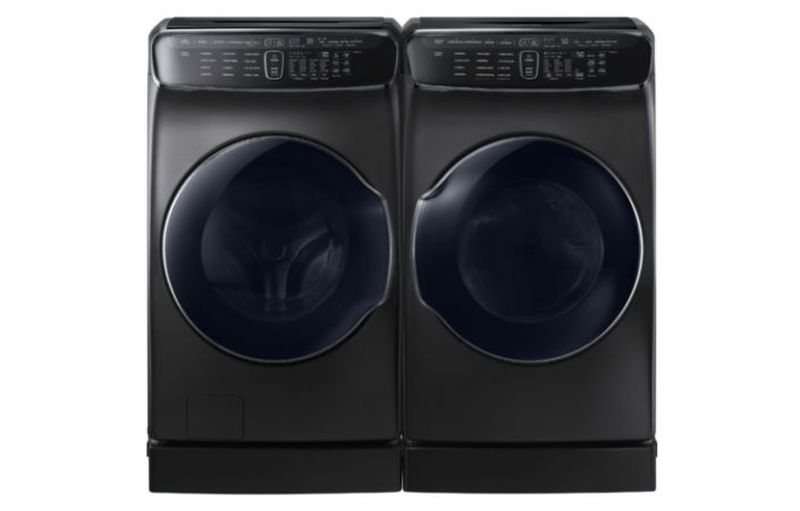 Via: TheVerge