Augmented reality is the future, and it is going to dominate virtually every aspect of our lives. CES is having its fair share of upbeat technologies for home, with mixed reality also dominating the scene. Copenhagen, Denmark-based augmented reality solutions company Realfiction intends to bring mixed reality experience right inside your living room. They've come up with DeepFrame One AR screen, world's largest mixed reality display, measuring 64-inches at CES 2018. It is designed by the renowned Danish designer Steffen Schmelling, who has previously designed products for several major brands including Bang & Olufsen and Samsung.
You don't require any bulky AR glasses or VR headset to experience the optical illusion of having moving objects in the room which is a huge plus. While for now the big curved screen seems fit for a commercial place like a museum or a retail store, in the future a smart home could have one too.
According to Realfiction;
DeepFrame is a revolutionary mixed-reality display that sets new standards by merging the real and virtual world, to produce visualizations where physical and digital elements blend in real-time.
The screen itself doesn't have any fancy embedded electronics, rather there is another display which beams the content on the actual display to create magic. Using reflection and magnification of light, the screen puts forth a mixed reality experience for users which is unmatchable.
Realfiction says, the technology is able to create augmented reality scenes which can be stretched for miles when viewed from the DeepFrame viewer. The possibilities with the AR screen are endless, as it could be used to display a new model of car in a showroom with the option to customize the interiors in real time.
DeepFrame is almost market ready, as it will be available for purchase at a hefty price tag of around US$50,000 – US$60,000. Although, it would be rare for an individual to slash out that kind of money, but big businesses could actually afford it.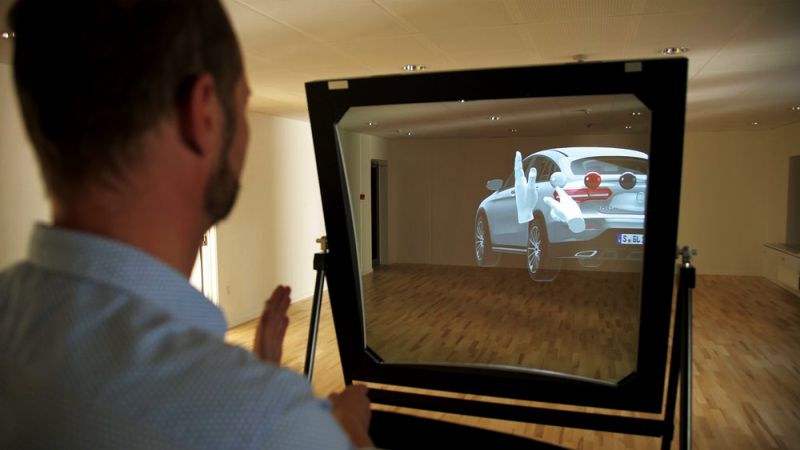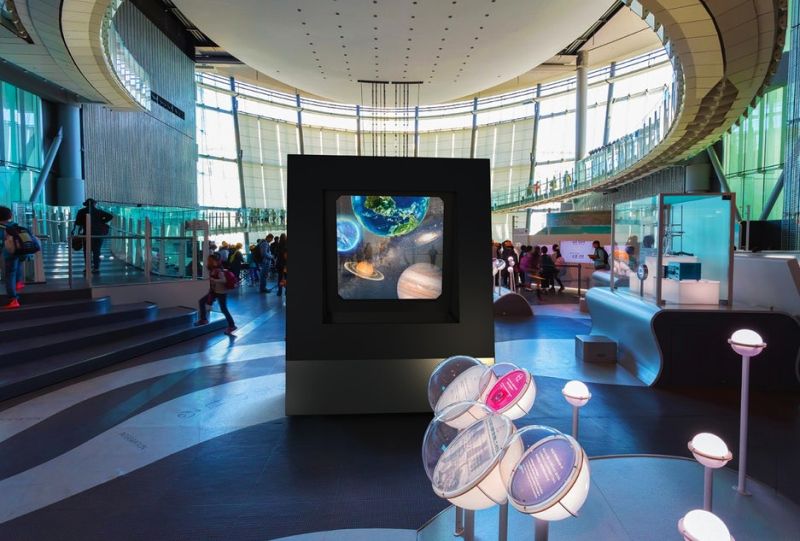 Via: Engadget