At CES 2018, GE Appliances has unveiled its latest Kitchen Hub, a 27-inch smart exhaust vent that comes with a touchscreen. This latest kitchen unit is designed to replace the contemporary range hood above the oven and stove.
Expected to release later this year, this smart Kitchen Hub not only performs better ventilation; but also controls other GE appliances, displays calendar, and provide access to other smart home devices like security cameras. Like other connected GE Appliances devices, the Kitchen Hub will be able to work with Amazon's Alexa and Google Assistant. Hence, it's a "hub" in the real sense.
Besides all the aforementioned functions, this smart device is also able to make video calls, and help you search various recipes on the internet. The device boasts two different cameras – one for video chatting and another that faces downwards towards the stove's top for Instagram. Yes, you read that right. You can instantly click pictures or make videos while cooking various delicacies.
Family Hub also features the exhaust hood, which is why it's designed to sit on the stove. An early model of the Family Hub can be seen at Consumer Electronics Show this week, however, the final product won't be available on the market until the second half of the year. Although there's no word on its pricing yet, this smart kitchen hub will not be available in Canada on its first release.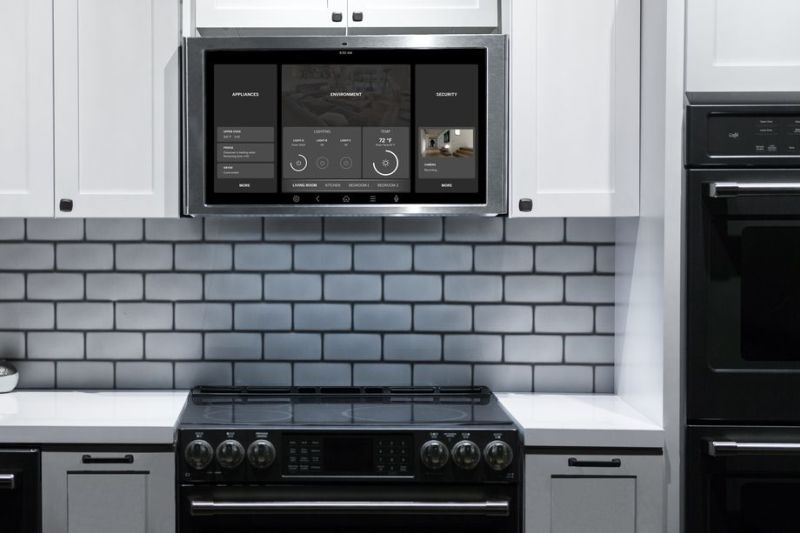 Via: TheVerge