People who use their PCs as a multimedia entertainment hub, can now enjoy full-range, balanced audio for movies, music and gaming with the newly-launched Nommo Speaker Line by Razer. Recently, the leading gaming peripheral maker unveiled three high-end PC speakers – Nommo, Nommo Chroma and Nommo Pro at CES 2018 to enhance your audio experience. The entire speaker line looks as good as they sound. Each one of then can be an ideal accessory for a geeky's room to lend elegant and stylish look.
Razer wanted to remove the blurry line between fiction and reality, and develop speakers for gaming buffs with amazing acoustics and extreme sound clarity. This is the reason why they adorned their entire speaker range with Accurate Positional Audio Drivers that ensure gamers can identify where the sounds are coming from, for quicker and more accurate response. Their top variant speaker also has independent tweeters installed to help users to catch every single detail in gaming audio.
Also Read: LG to Exhibit SK10Y Soundbar and ThinQ Smart Speaker at CES 2018
Razer Nommo: Price & specifications
The Razer Nommo, base model comes with 2.0 speaker system, and 3-inch Accurate Positional Audio drivers (made of Custom Woven Glass Fiber) to provide full range sound, and tremendous audio clarity. It also comes with rear-firing bass ports that produce a thumping bass, and eliminate distortion at high volume levels.
The speaker system also offers bass control with Automatic Gain Control to adjust EQ settings, and maintain highs and lows at higher bass levels. The speaker has 3.5mm audio ports, including one for headphone.
Price: US$100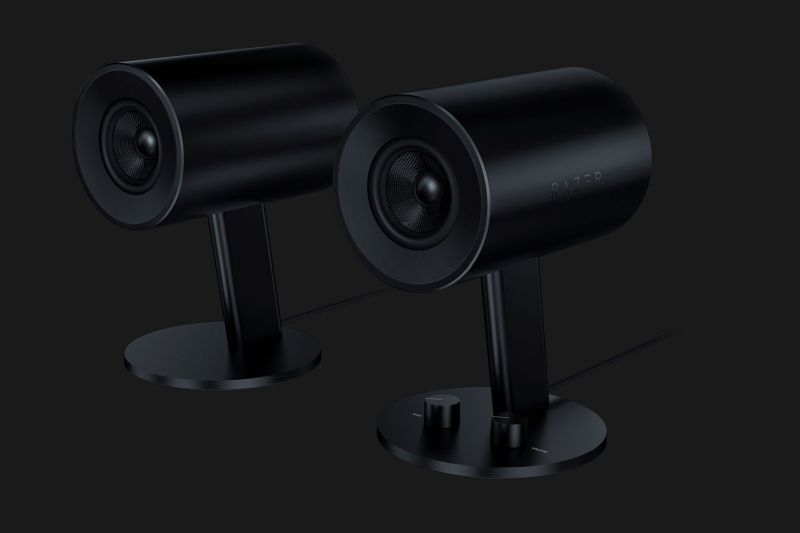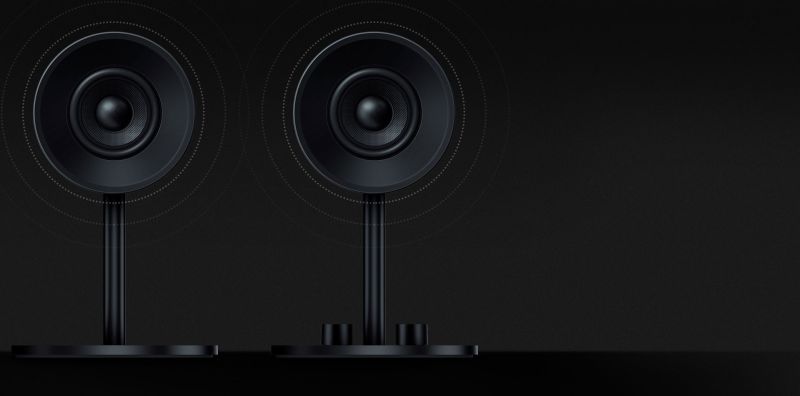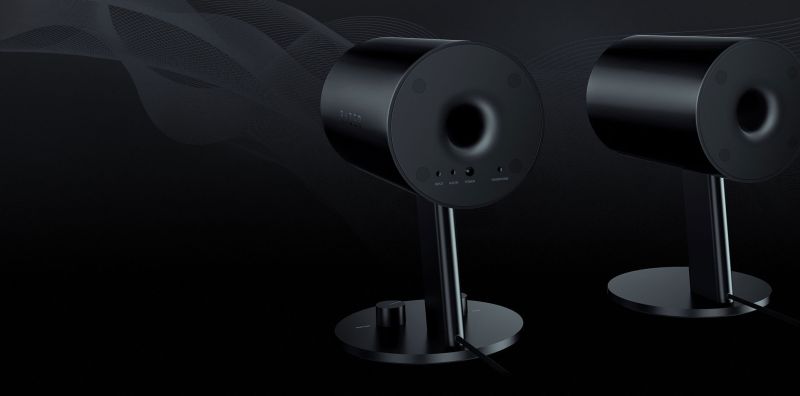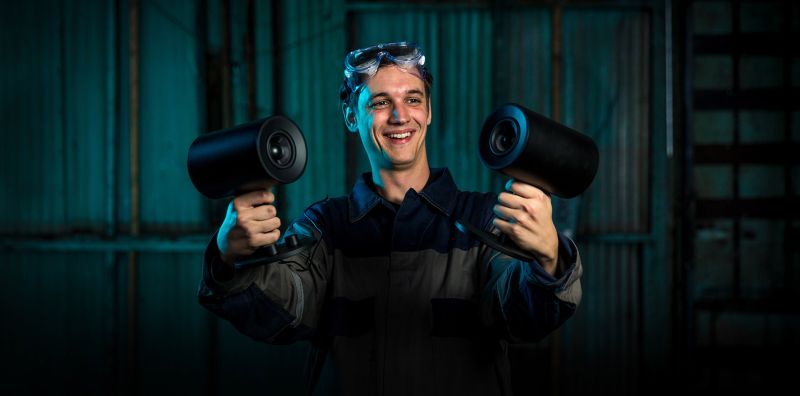 Razer Nommo Chroma: Price & specifications
Razer Nommo Chroma is a bit better than Razer Nommo in terms of connectivity, as with it you get a digital USB port along with 3.5 mm audio ports, including one for headphone. Additionally, Razer Chroma (lights displays on gaming computers) will also enhance your gaming experience.
You'll get digital sound experience with its built-in DAC. However, 2.0 speaker system, 3-inch Accurate Positional Audio drivers, rear-firing bass ports, Bass and Automatic Gain Controls will remain the same with all three variants.
Price: US$150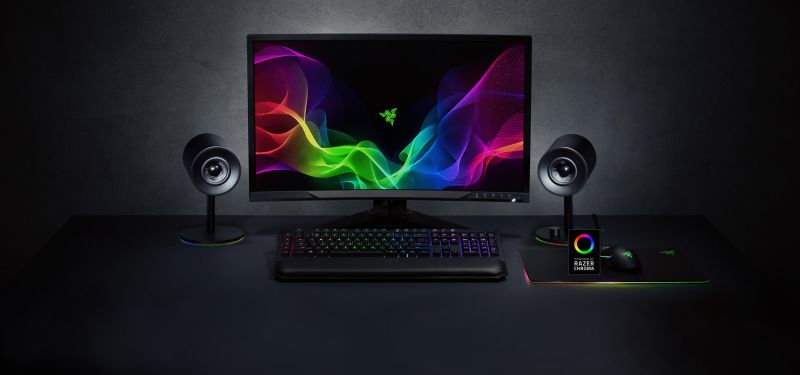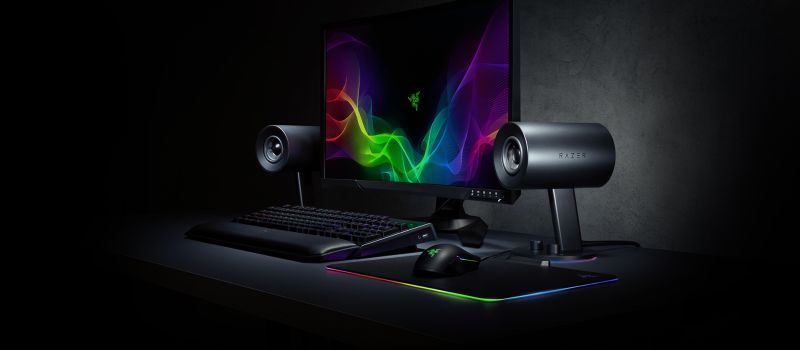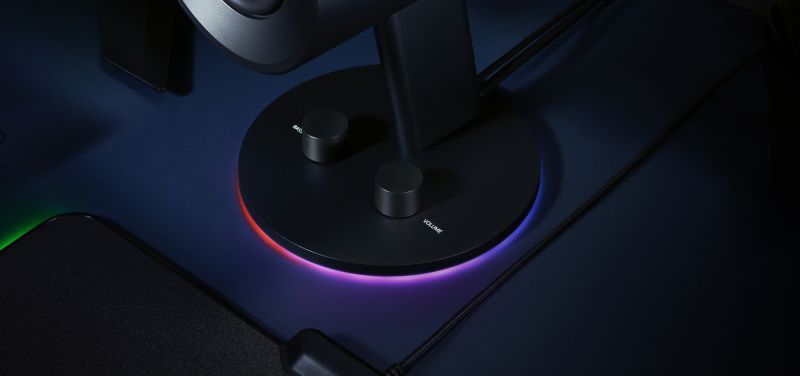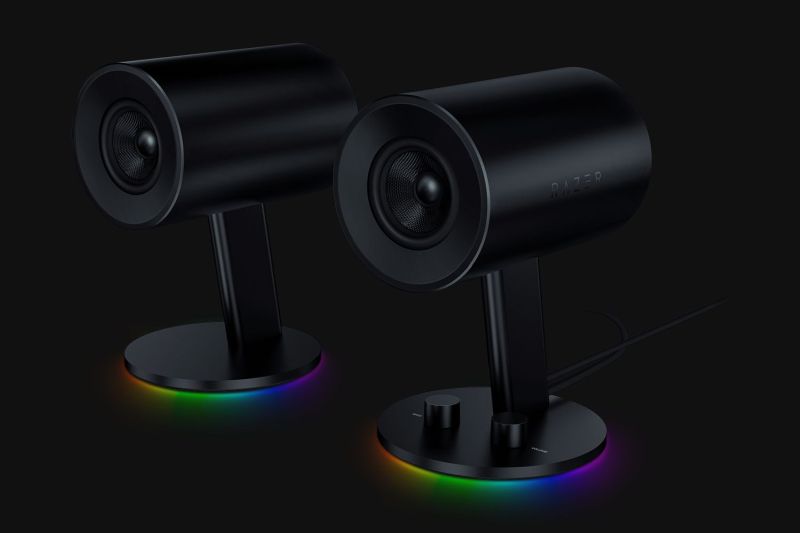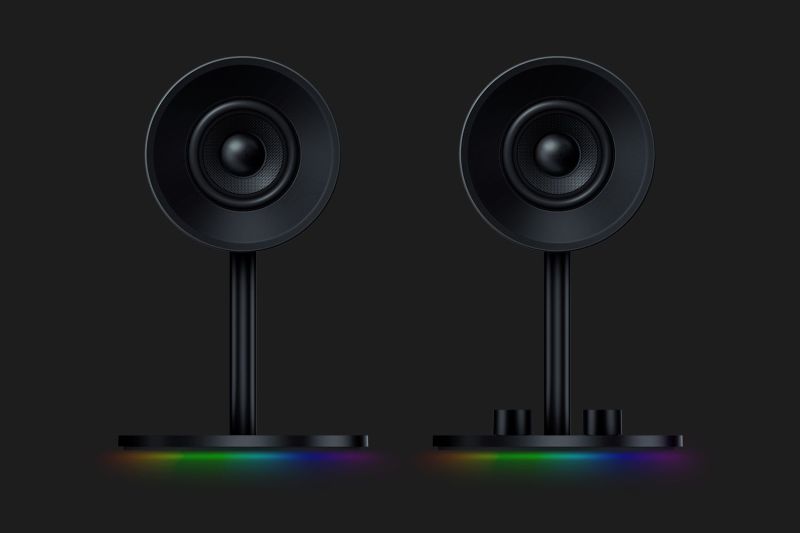 Razer Nommo Pro: Price & specifications
The Razer Nommo Pro is a no compromise audio system for movie, music and gaming fanatics. It is THX Certified, 2.1 speaker with Accurate Positional Audio Drivers. It is developed with Dolby Virtual Speaker technology for simulated 5.1 surround sound for gaming immersion. You will also get silk dome twitters and 6-inch sub-woofers with it, which deliver an exclusively powerful audio experience with great sound range, depth and clarity.
Nommo Pro is also powered by Razer Chroma, and has built-in DAC for digital audio quality. If we talk about connectivity, it comes with 3.5mm audio ports for input, output and headphone, USB and optical connection. The smart speaker is also Bluetooth-enabled.
Price: US$500