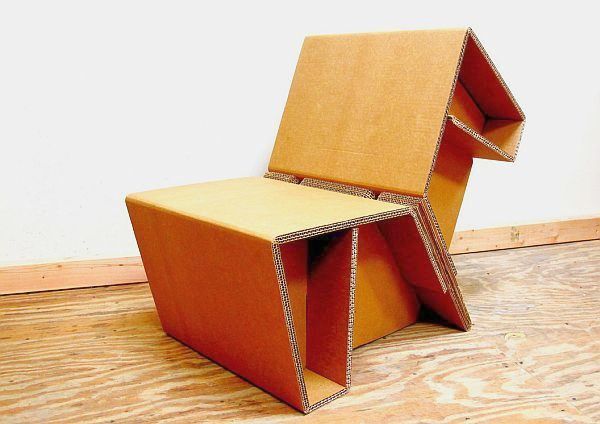 Whoever thought cardboard could be so funky? Chairigami (yes; a portmanteau of chair and origami) has concocted a line of furniture pieces that are exclusively crafted from only cardboard materials. The results are as expected unique and more importantly low carbon in nature. And, as far as the commercialism goes, the range includes a plethora of items including coffee tables, chairs, shelves, desks, lounge chairs and even your iPhone stands and covers.
Cardboard used in this furniture line (the corrugated fiberboard variety which is a paper-based material consisting of a fluted corrugated sheet and one or two flat liner boards) is heavy duty by virtue of their manufacturing process and usage patterns. In this regard, the structural sturdiness of the furniture pieces is maintained with a minimum of constructional costs.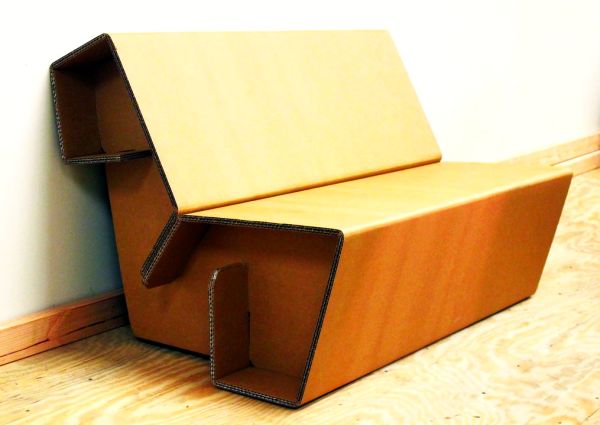 Moreover, the designers have also integrated apt ergonomic features for each individual item, thus alluding to the user convenience. For example, the desk chair item from Chairigami is 'designed to promote good posture and reduce back pain.' This means, depending upon your usage pattern, the chair design will gradually conform to your personal posture for a comfortable seating session.
Via: Chairigami