Rejoice Champagne lovers, after cannabis and beer bong, there is a dedicated device specially designed for champagne drinker in you. The Chambong is a special bong designed to enhance the experience of sparkling wine and champagne.
Made in America, this is dishwasher safe and is created using high borosilicate glass, which will beautify the drinking experience of bubbly beverage.
To optimize champagne drinking and make it an all-party choice, the young team at Chambong, created this funnel shaped  champagne flute with a long straw as stem, which proves to be a great barware.
The open-ended funnel with curved stem helps the liquid to stay inside until tilted and can hold maximum four-ounces of champagne. The simple to use bong, according to company site is a perfect glass to enjoy champagne and can be utilized a fantastic gift or as ideal glassware for parties.
The $25 limited edition glassware is available online (on 3,000 units) and comes with disclaimer 'using another liquid is regarded as misuse of the product.'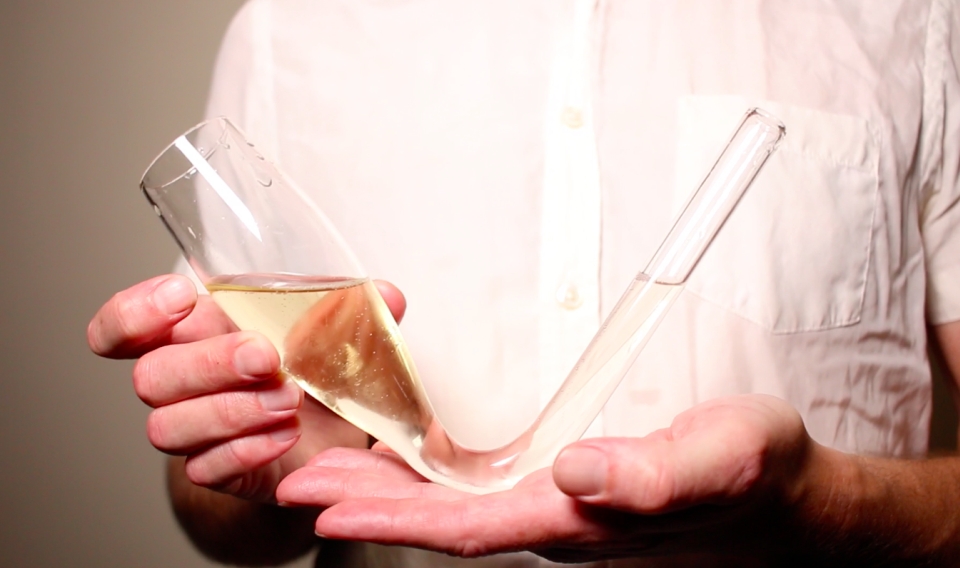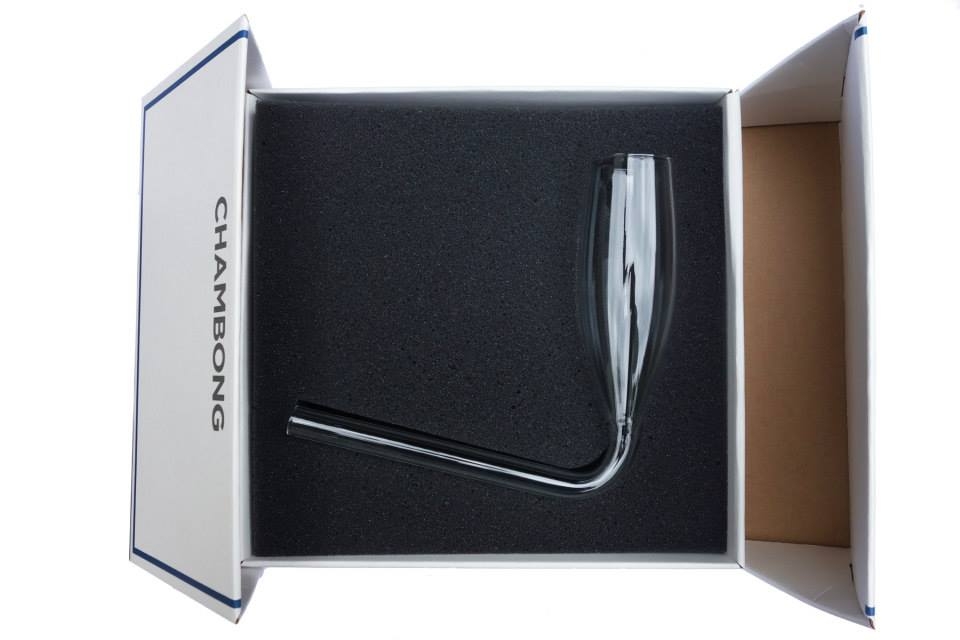 Via: Mashable