Popping up champagne bottle is a must during celebrations. But people who are looking to add some fun to their next party should get this Champagne Gun. It is a device that needs to be attached onto a bottle of bubbly champagne for literally kicking off your party with a bang.
You have to insert top section of this device into the bottle cork, so the champagne comes out of the bottle through a spout or diffuser instead of bursting out instantly. Using its nozzle, you can sophisticatedly pour the liquor into glasses or simply soak everyone present in the party with a nice champagne shower.
If you want to add some excitement to your party, then add the diffuser on the bottle and proceed to blast champagne over a 20-feet radius for up to 45 seconds. It really provides a thrilling way to start off your party and take the celebration time to next level.
Available in gold, rose gold or chrome, the gun-shaped diffuser will surely attract anyone who is seeking for something extraordinary to pop open their champagne bottles. Moreover, it can also be refilled with any magnum you like, allowing you to make the most out of this simple device.
It will be a great conversational piece. When not in use, the champagne gun doubles up as a stylish decoration piece to display any magnum of champagne on home bar or dining table. You can preorder it now for $459 from King of Sparklers.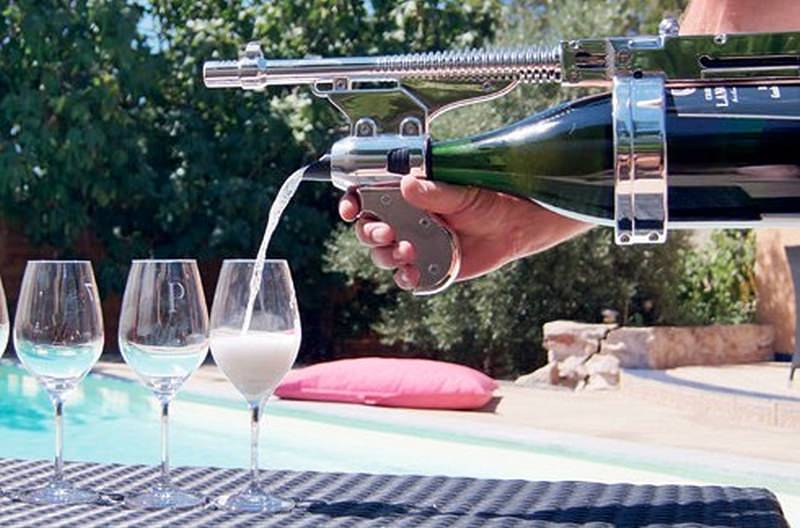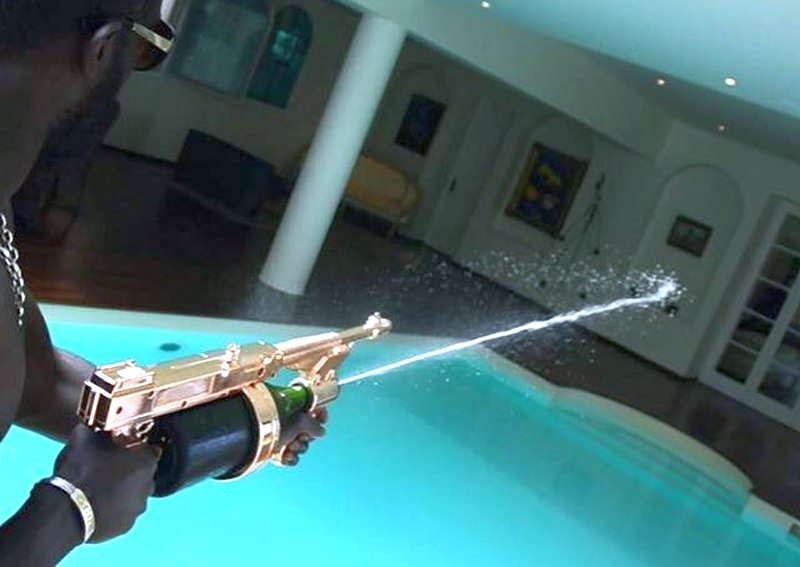 Via: UrbanDaddy