Minimalist yet practical shelving units are preferred by every urban dwellers living in small apartments. This is because these wall-mounted or floor-standing shelves not only form an elegant storage space, but also provides appealing charm to home interior.
Living up to the same concept, Lebanese designer Charles Kalpakian has cleverly transformed optical illusion into Rocky shelving unit, featuring well-defined angular and sculptural lines. The contemporary credenza has been designed for French furniture company La Chance to give this line of shelves some context in a beautiful way.
Kalpakian has created 3D printed prototypes to form the angular lines, and later steel frames formed sturdy structure of the shelving. The bookcase is designed to play with the viewers' perception of space and volume, allowing the angular blocks to change according to the observers' viewpoint. Due to the art of optical illusion, this modern shelf defies its first look and one needs multiple passes to actually understand its structure.
Measuring 37 x 55 x 14-inches, the shelves are idyllic for any small or large living space, offering ample space for keeping your book collection or displaying home decor objects. Furthermore, the rocky shelving unit is finished in three different color options such as mat lacquered black, blue or aluminum grey.
The designer has brilliantly set an example depicting how ordinary household objects can be turned into something graceful rather than monotonous designs. Check out the images given below to view how this shelving system changes as per the viewer's outlook.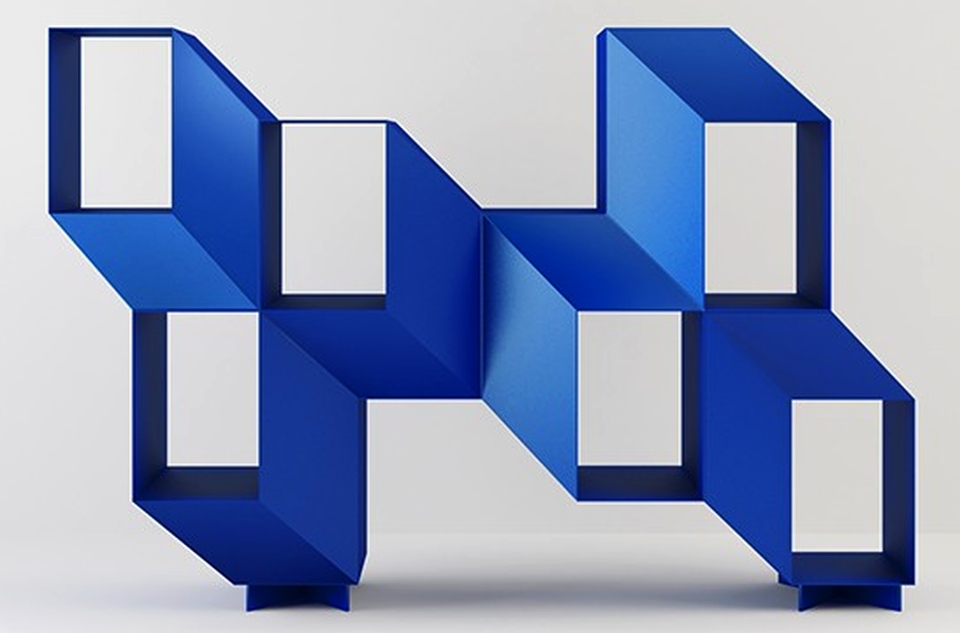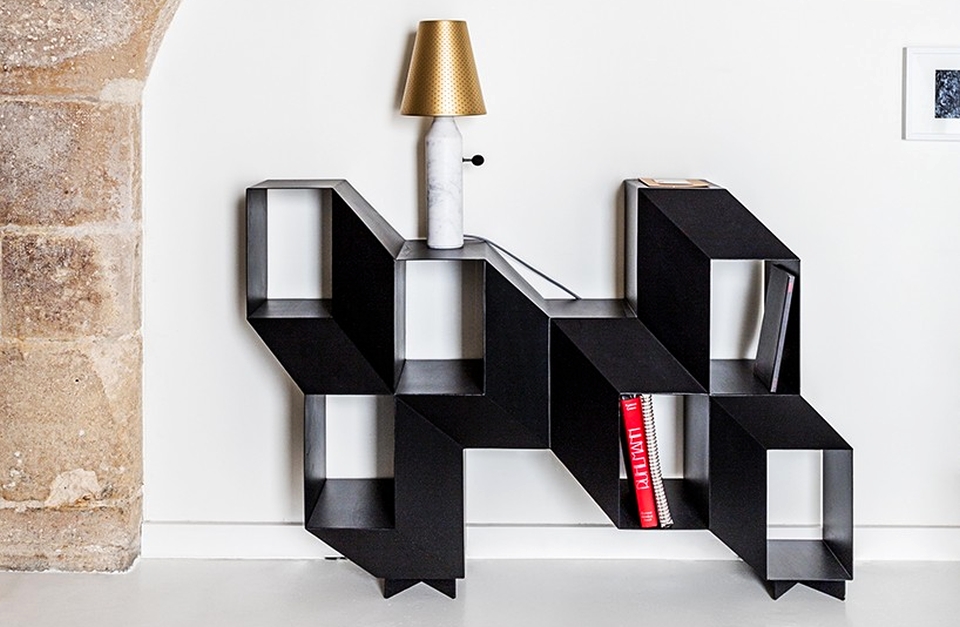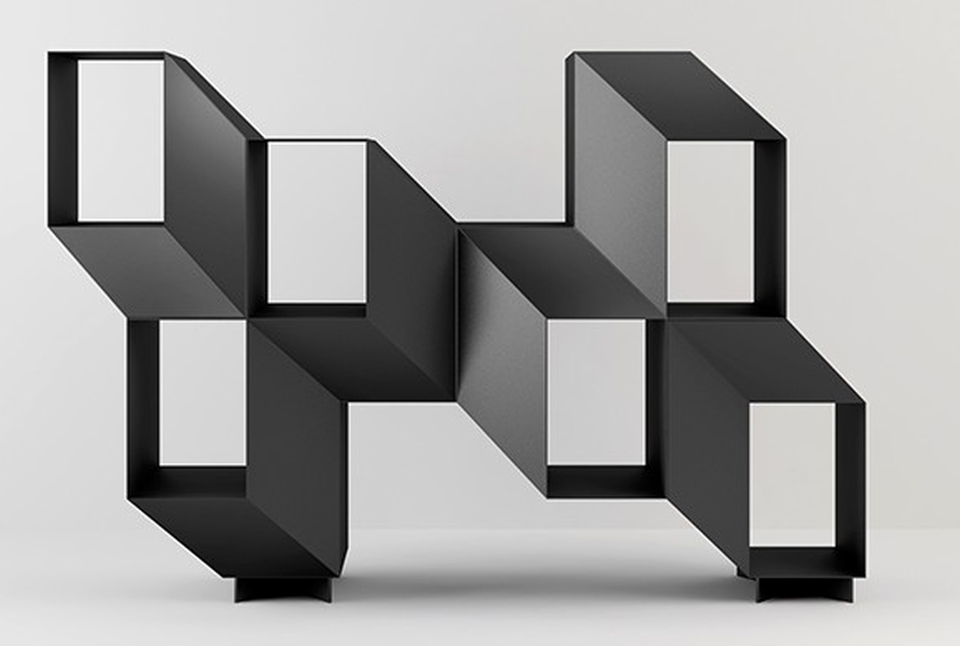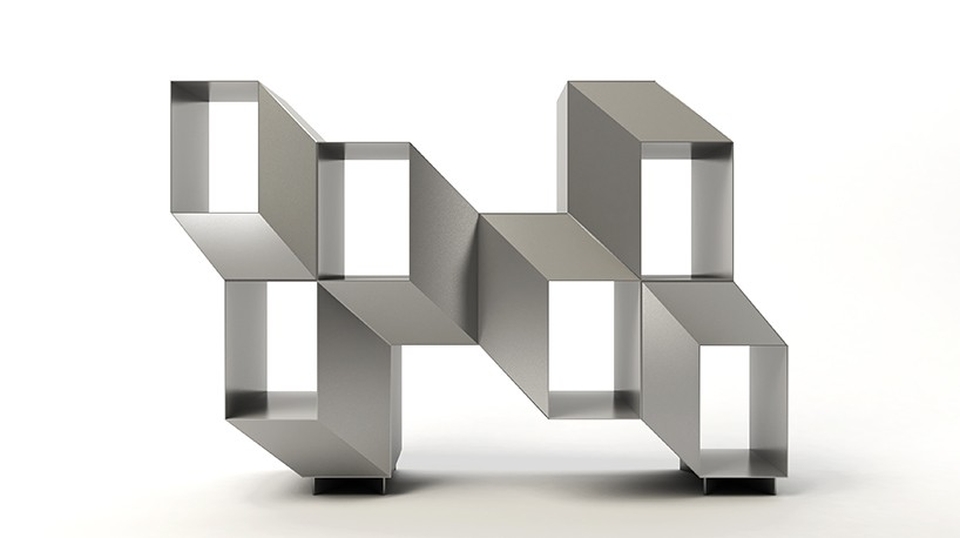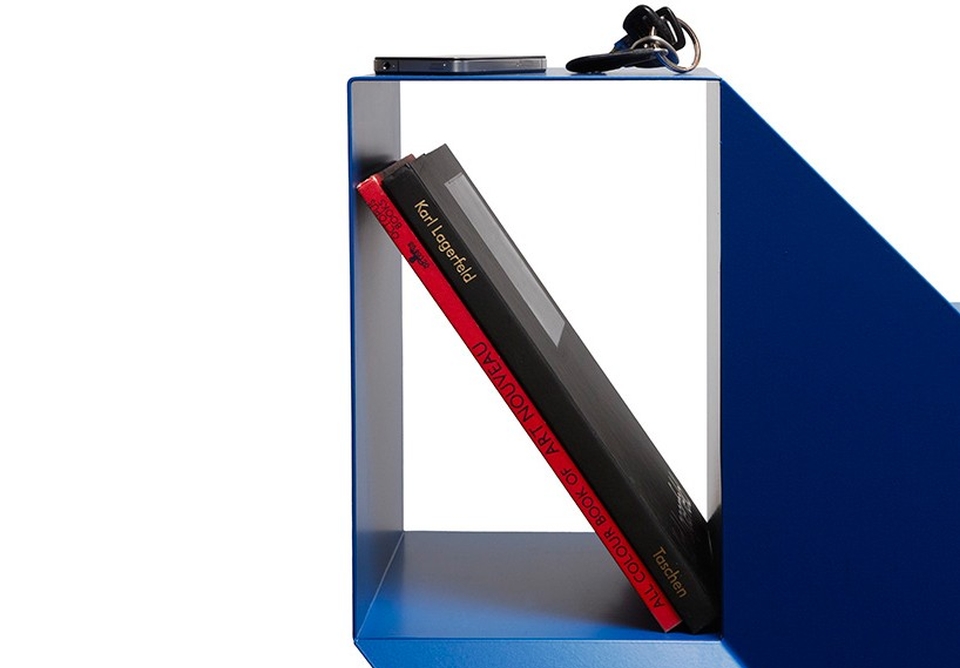 Via: Designboom