Dubai is famous in the whole world for its sight-seeing attractions and amazing man-made structures offering unforgettable over-the-top experiences. One latest addition to their world class architecture is Rosemont Hotel featuring its own rainforest. Designed by UAE-based ZAS Architects, the hotel will mesmerize guests with use of artificial intelligence and other aesthetic attractions.
The Rosemont Hotel is currently under construction at Sheikh Zayed Road in Al Thanyah district of Dubai, scheduled to open in 2018. Its total area of 2 million square feet includes residential and leisure space, an artificial beach and a glass-bottom pool offering amazing skyline of Dubai. The hotel is spread across two towers of the same height with one tower having 280 residential properties, and other is a luxury 53-storey hotel.
The man-made rainforest including other entertainment services will be located in the podium at the base of the towers. Its designers have planned to surprise guests on their arrival by changing the entrance into a rainforest or an aquarium with vibrant 3D projections. Robotic luggage handlers will welcome the guest after entering in the lobby.
For entertainment purposes it has an on-site bowling alley, Trampoline Park and a laser tag arena. Hotel's main attraction is a 75,000 square foot rainforest designed with waterfalls, streams and a sensory rain system impersonating rainforest climate. To make the forest livelier a prehistoric Jurassic-inspired marsh, a splash pool, sand-less beach and a rainforest café are also included.
Moreover, if you get bored of the rainforest, a glass-bottom infinity pool offering mesmerizing views of Dubai is perched on the 25th floor of the hotel. By the side of pool, an ultra-luxury spa and health club allow relaxing in style. This hotel is truly an adventurous place full of redefined luxury and comfort. It offers both comfortable living space and luxurious hotel in twin towers for persons visiting Dubai. The Rosemont hotel will be operated by Hilton Worldwide under its Curio brand.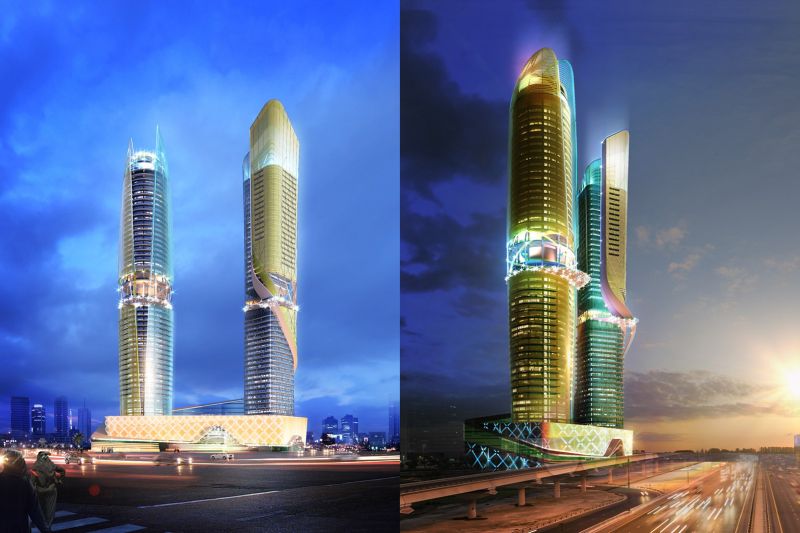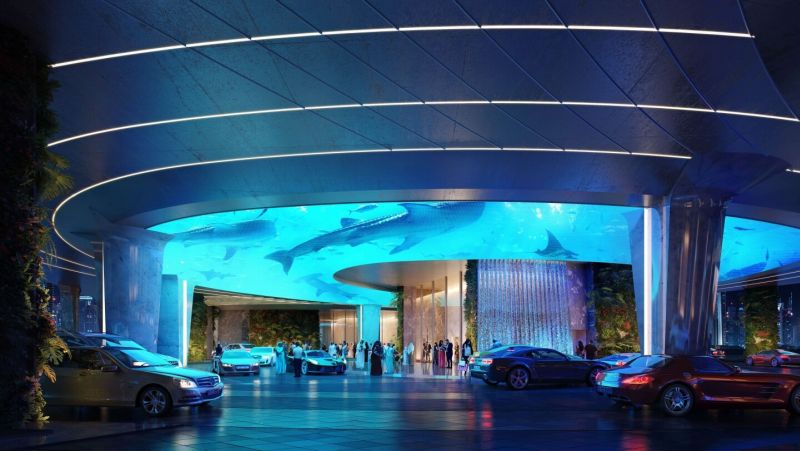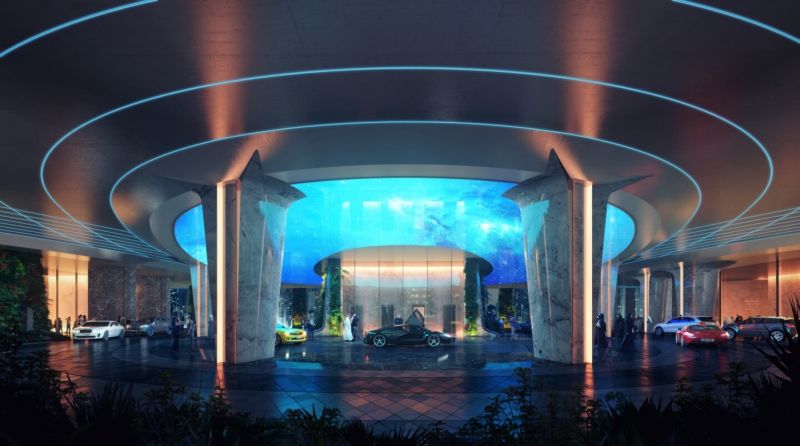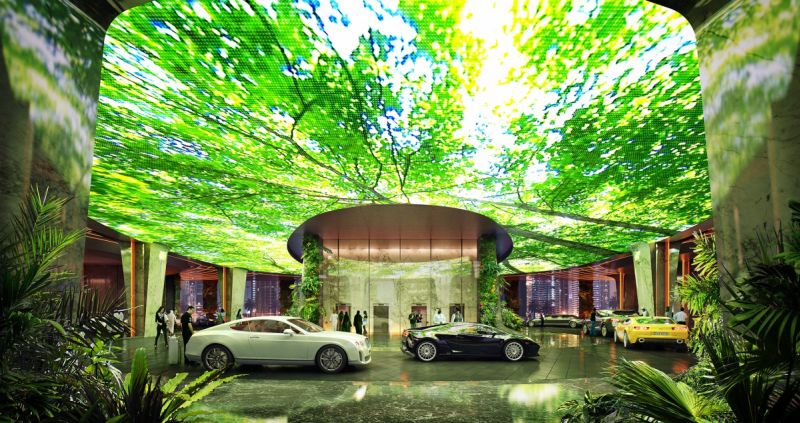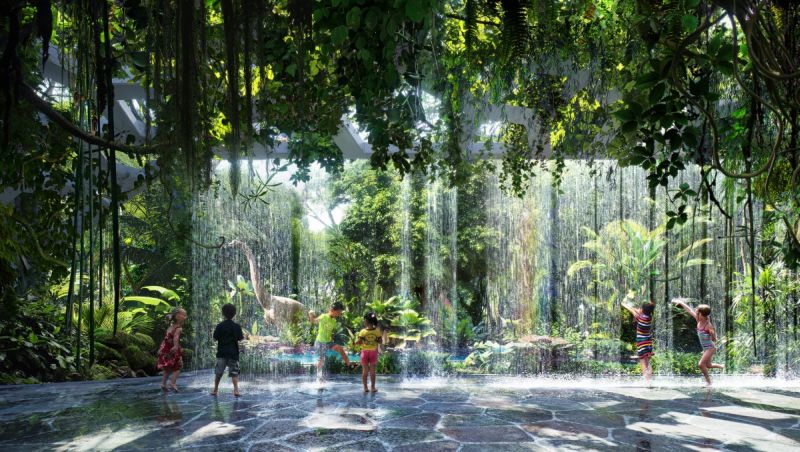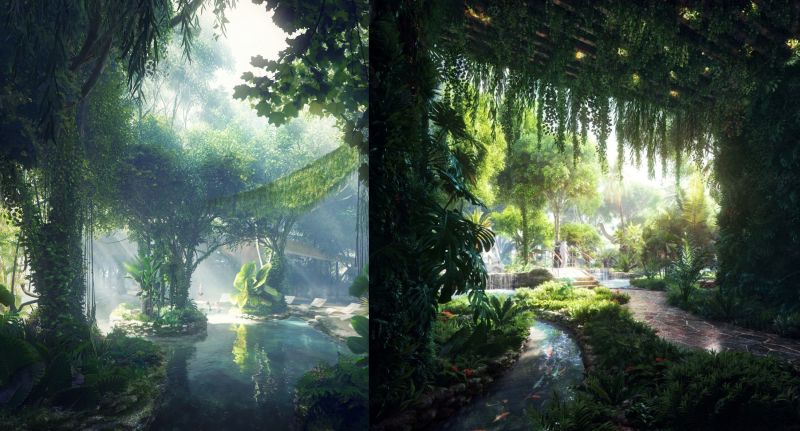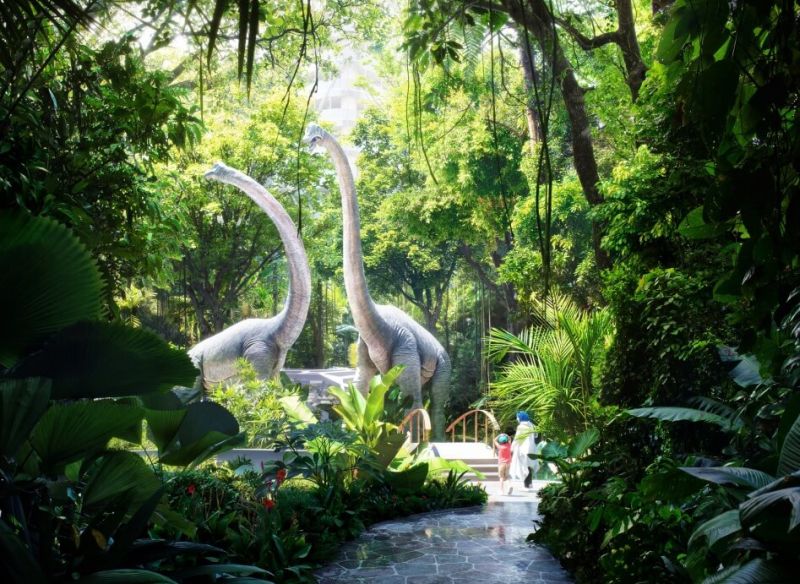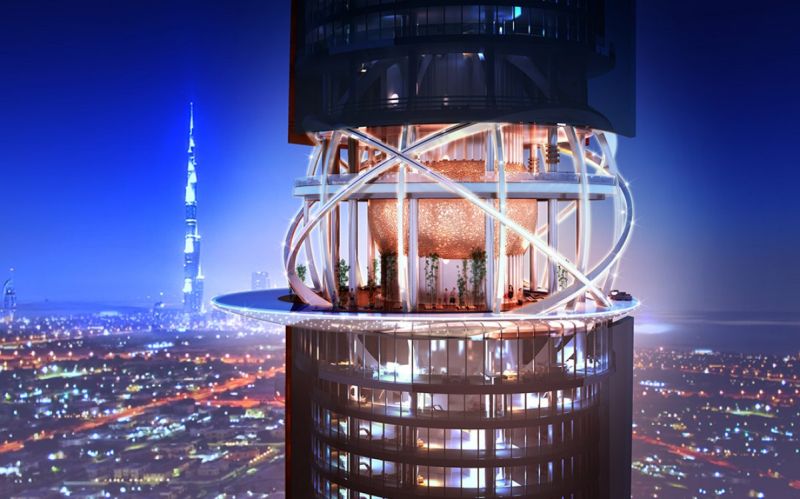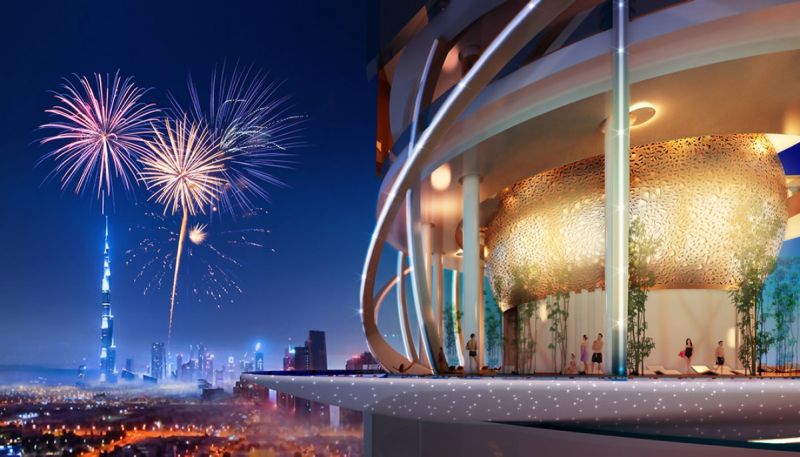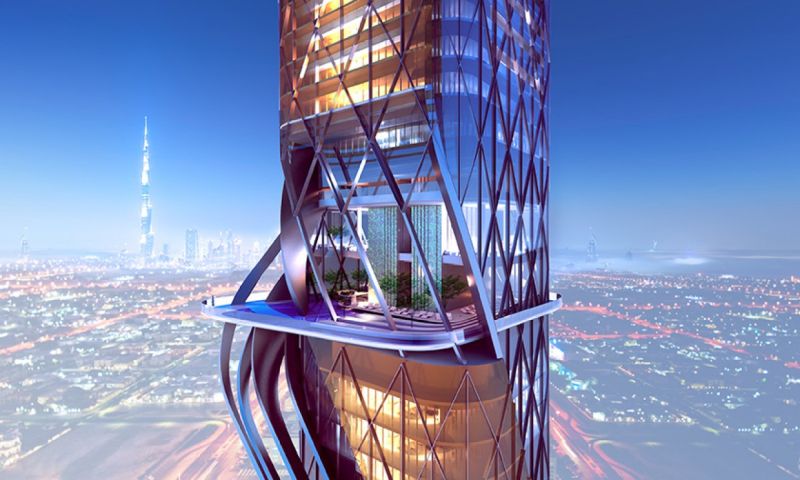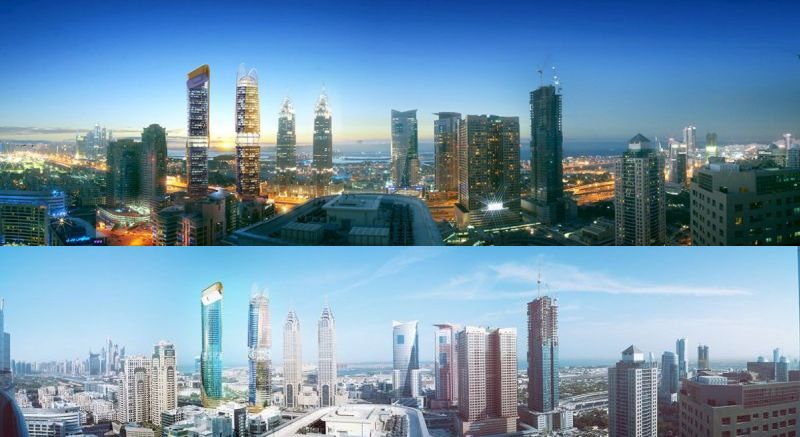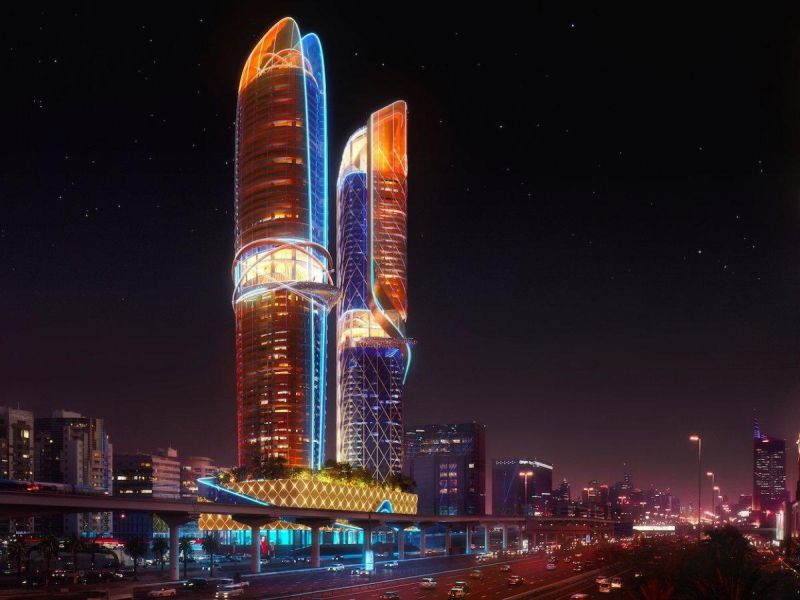 Via: Independent
Images Courtesy: Plompmozes