Kovacs Apor, Hungary-based product designer and founder of Hunap Studio, has created a creative bathroom accessory that takes its shape from flattened tubes, inspired by the natural process of water erosion.
Designed for Laufen, the washbasin named Hollow Sink creates an impression of a dented sink. It is fabricated to come with additional storage units. Plus, both sides of the sink feature cabinets offering extra space to place toiletry, clean towels and other accessories for the bathroom. The ceramic sink with cabinet is designed to bring freshness in homes, as it supports minimal design to bring personification of sumptuousness and class in your bathroom.
Supporting the cylindrical geometry, the design offers functionality and look to the bathroom. The drain pipes hidden inside the sink offers a clean look to the bathroom. So, the sink design opens the possibility of using it in any type of washroom, without hampering the decor. Available in different color cabinets, the shape of the sink also enables the use of washbasin in public bathroom.
Made ideal for both personal as well as commercial use, the Hollow Sink with its classy design not only blends with modular concepts, but its seamless design beautifully interacts with the architectural concept of any washroom.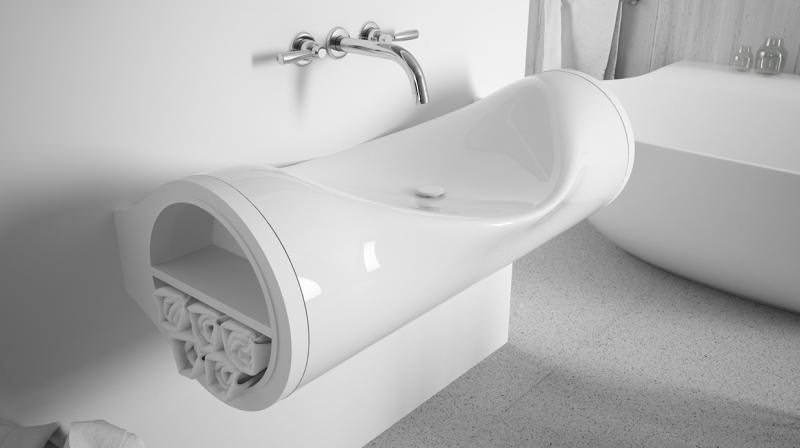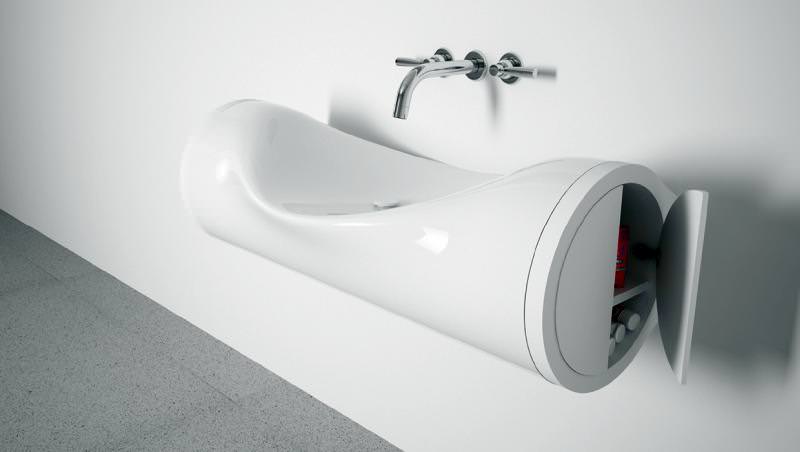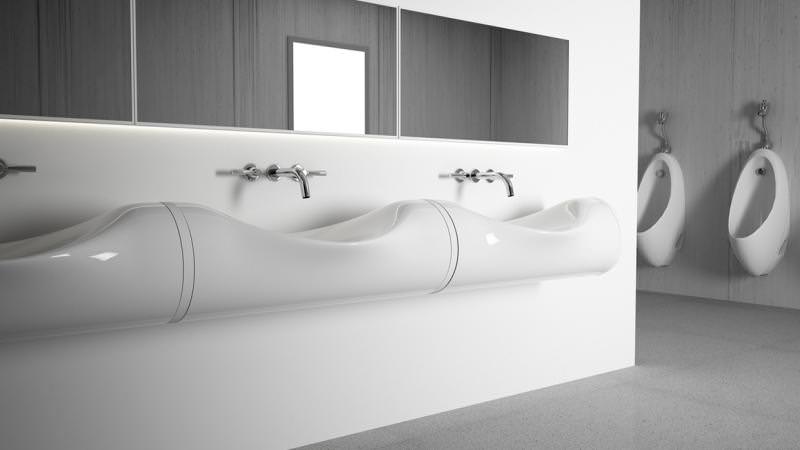 Via: YankoDesign