London-based Child Studio has unveiled their latest 'In the Shadow of a Man' collection featuring chic globe-shaped lamps. These round lights appear to be sliding or rolling in the middle of wooden plinths of various shapes and sizes. The bright colorful wooden bases give each one of these lamps an architectural touch, holding viewer's attention and forcing them to think about their perception of time within the physical environment.
Contrived by designers Chieh Huang and Alexey Kostikov, these lighting fixtures depict the surrealist paintings of Giorgio de Chirico and the work of experimental theater director and artist Robert Wilson. The designer duo has used the colored and lacquered ash wood for the lights' curvy bases, which makes the lamps appear to be moving but in reality, they're fixed on the respective wooden plinths.
Creating the surreal and out-of-the-world experience, these striking lamps would be the most eccentric yet practical lighting fixtures within any contemporary space. This stunning collection of surrealistic lamps is all set to be showcased during the Milan Design Week at the Ditta Angelo Radaelli flower shop in the Brera district, from April 4 to 8, 2017. These elegant globe-shaped lamps will be displayed surrounded by plants.
For more information, visit the design studio's official website.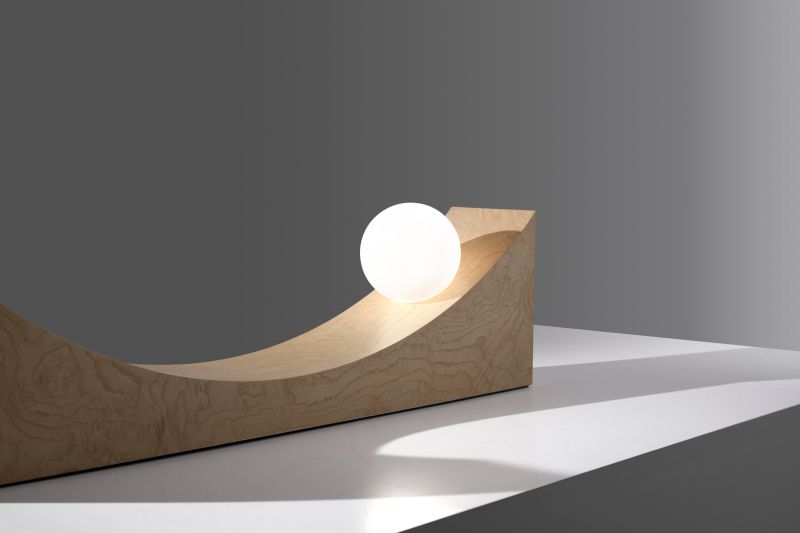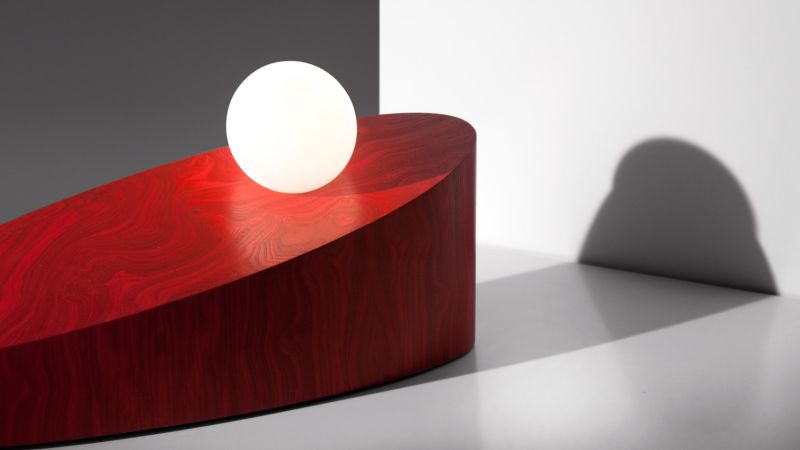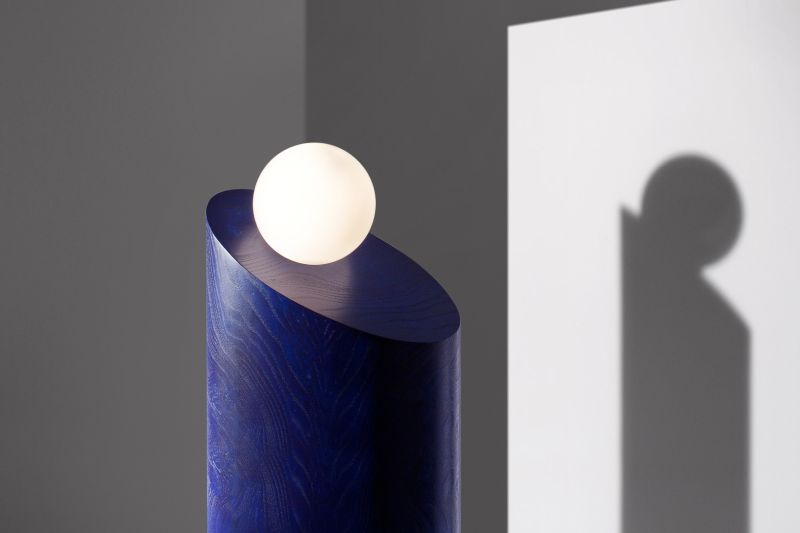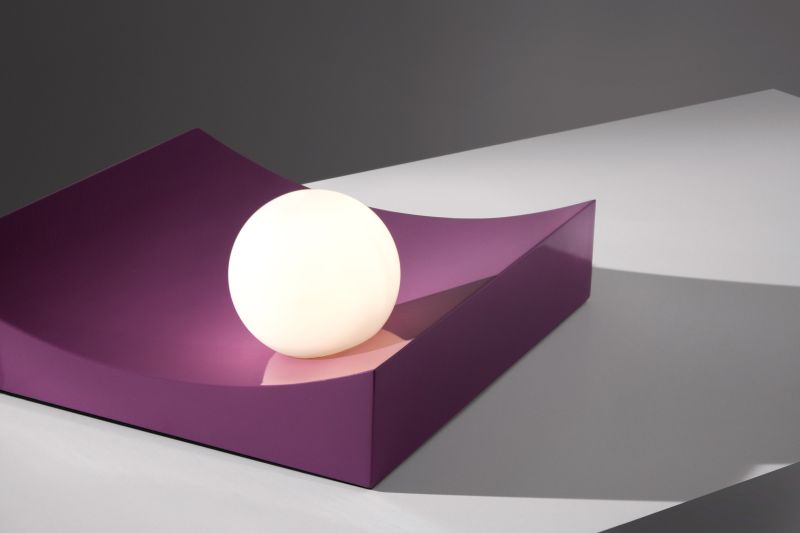 Via: Dezeen