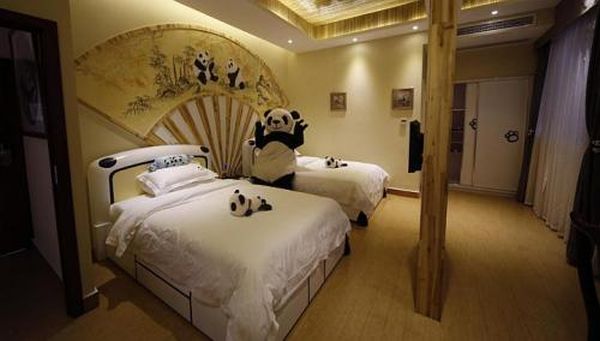 We already saw and enjoyed the Kung Fu Panda movies. Some of us even played World of Warcraft's last iteration of Mists of Pandaria. And, now it was just a matter of time when the lovable Giant Panda was utilized by the Chinese themselves as the ultimate emblem for commercial purposes. It was obviously done in their typically epic fashion – in the form of an imposing hotel that is touted as the first fully panda-themed lodging establishment in the world.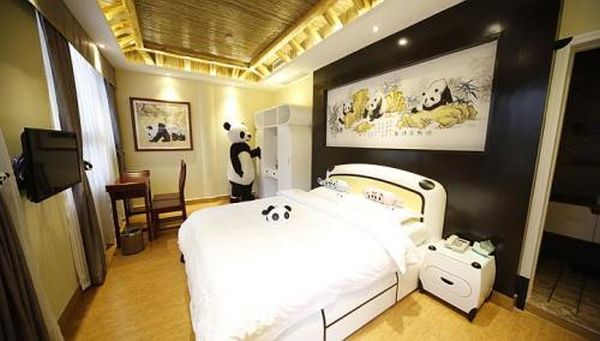 Located at the foot of Emei Mountain in China's Sichuan province, the whole hotel is dedicated to the national animal of China. The rooms are draped with cute panda murals and wall hangings. The affability of the pandas also extends to other items of the interior decor with pillows and accessories replicating those furry critters. And, finally the 'piece de resistance' of the whole scope is of course the employees and helpers dressed in full panoply of panda costumes.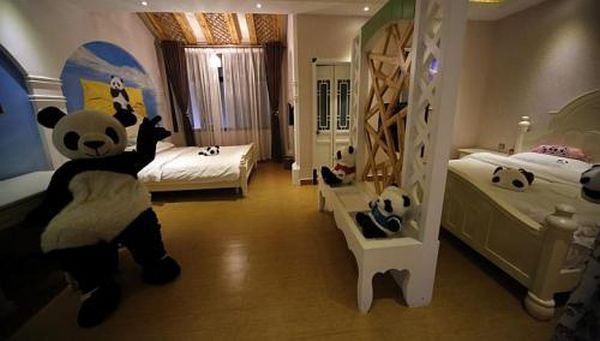 The pictures we see now are from the soft opening of the establishment. As far as commercialism goes, the hotel will fully open from May of this year. In this regard, the room rates for each night are fixed at 300 to 500 yuan ($48 to $80).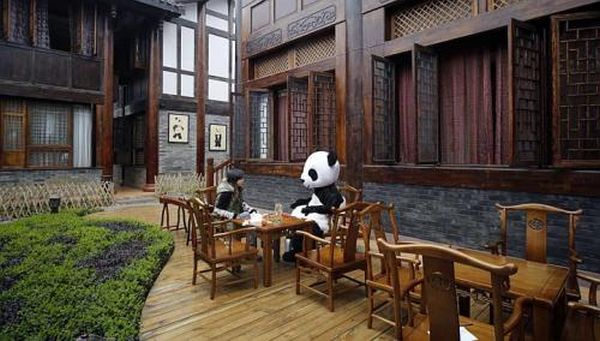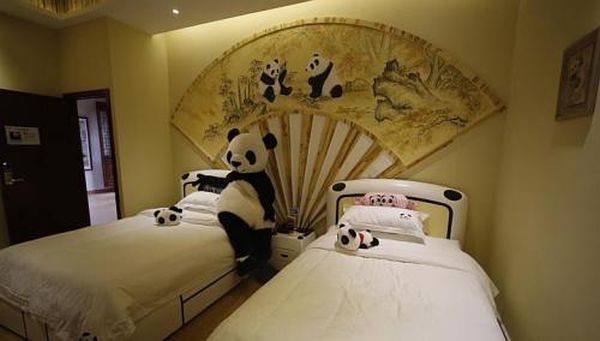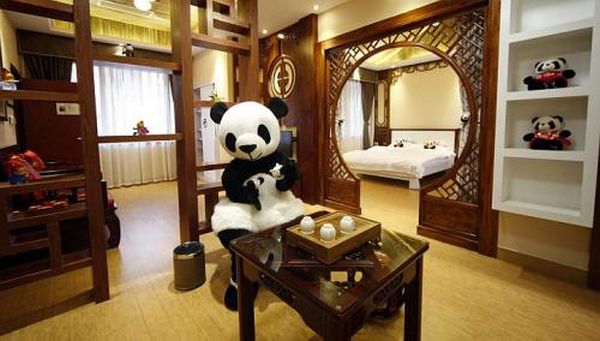 Via: ChinaDaily