Besides decorating houses in creepy décor, people also try to add a spooky touch to the food for All Hallows Eve. There are a plethora of recipes for Halloween dinner including various kinds of snacks, cuisines, cakes and whatnot. A spider web cake with spider in the middle is a perfect addition to the dining table for this festival.
Measure the flour and mix it well in a large bowl with cocoa powder, salt, sugar, and baking soda. Add sour cream, buttermilk, eggs, and vegetable oil into another bowl and whisk together. Pour the wet ingredients into the dry ones and stir them together to make a smooth batter. Bake the batter for about 50 minutes.
Also Read: 100+ Cute and Creepy Halloween Cake Ideas
Beat butter and cocoa powder together with salt and powdered sugar. Then add the fudge in and mix until perfectly blended. Apply the buttercream to the cooled cake and smooth using a spatula. Pipe the white cream in a spiral, then using a skewer, create a spider web effect and place the chocolate spider in the center of the web.
The moist chocolate cake topped with chocolate fudge buttercream looks delicious and the spider waiting in the middle makes it spooky. Surely, this mouthwatering cake will scare the kids and fascinate them at the same time.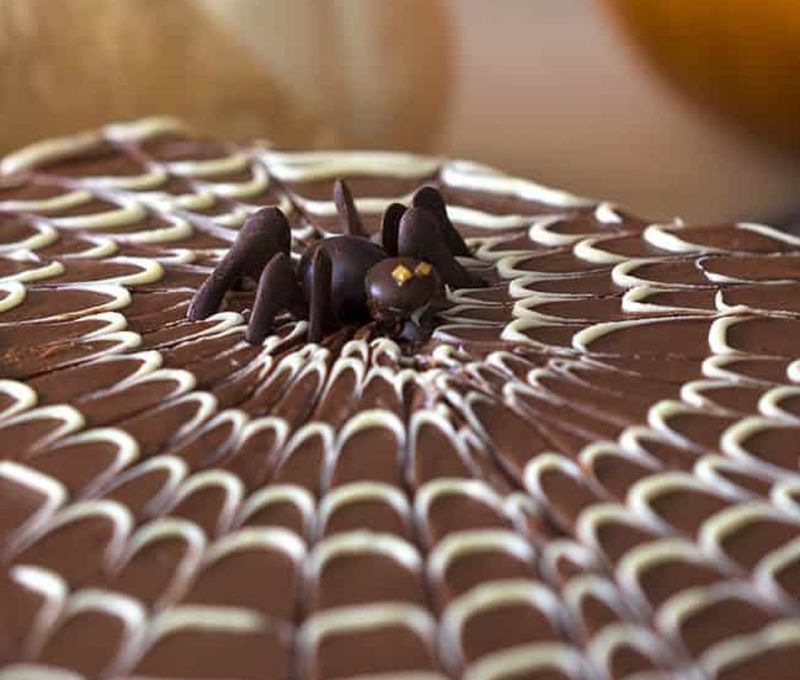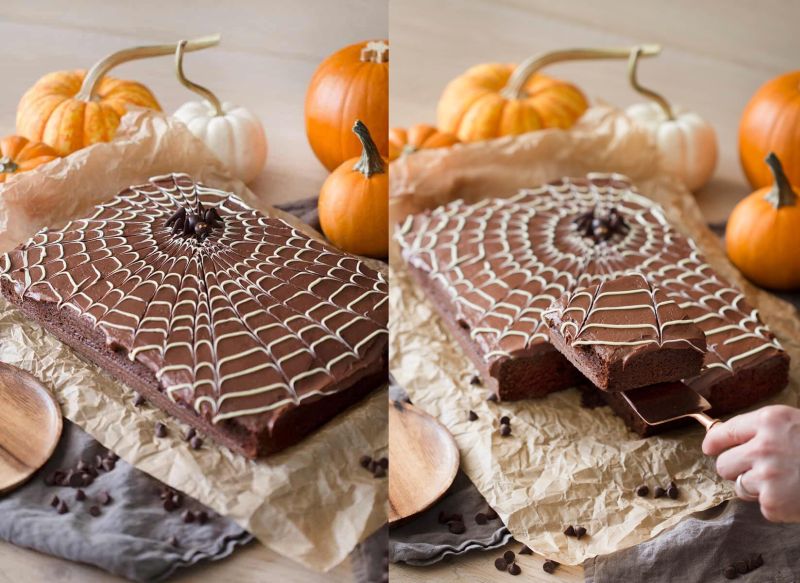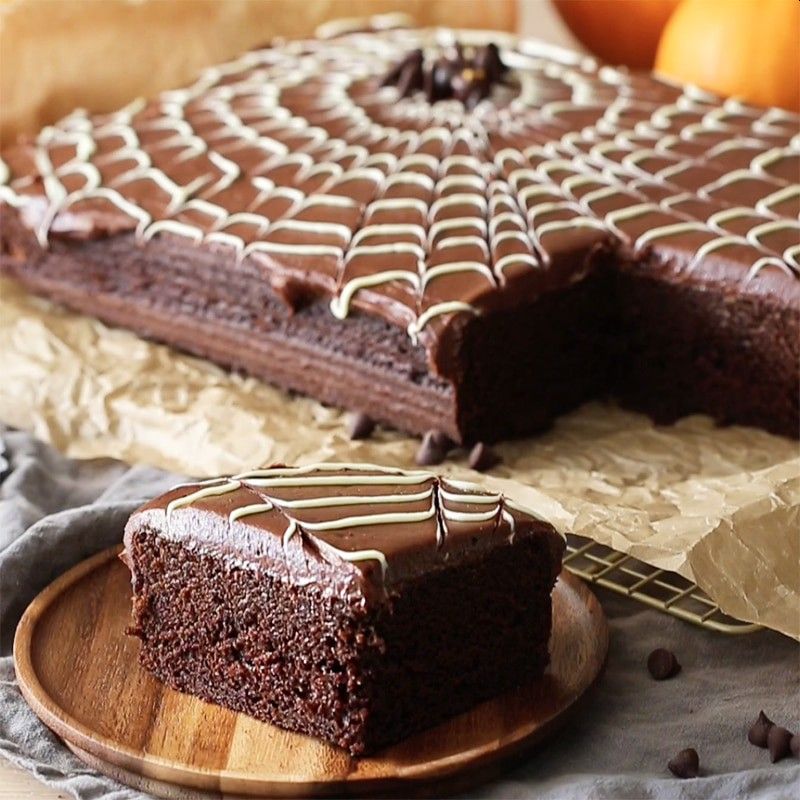 Via: Preppy Kitchen