Public toilets are hardly ever news-worthy topics because generally they are uninviting places. So most of us avoid using them until or unless call from Mother Nature is very strong. But recently opened five-star restroom in Chongquing, China is an exception. And after seeing photos of this new five-star lavatory, I am damn sure that it's an adequate excretory facility that can be used without worrying  about how many butts must have touched it before yours!
This 150-square-meter washroom features swanky interiors with marble floors, lacquered wooden doors and granite imitation walls. Equipped with a central heating system and a 24-hour working air-conditioner ensures additional comfort to the natural process.
One room devoted to urinals gives the men a scenic view of the area, while they are attending to nature's call. Well, ventilation system of the toilet, on one hand allows natural light to come inside the toilet and on other hand cuts down on the electricity costs.
Walls are adorned with lovely paintings, lively plants refreshing the surroundings and a high-quality stereo system that plays soothing music all the time. This high-end type lavatory can be easily mistaken for washroom of a five-star hotel or restaurant. Chongquing's public toilet is reportedly cost 800,000 Yuan ($115,785 approx.) to provide these luxuries to all its execrators.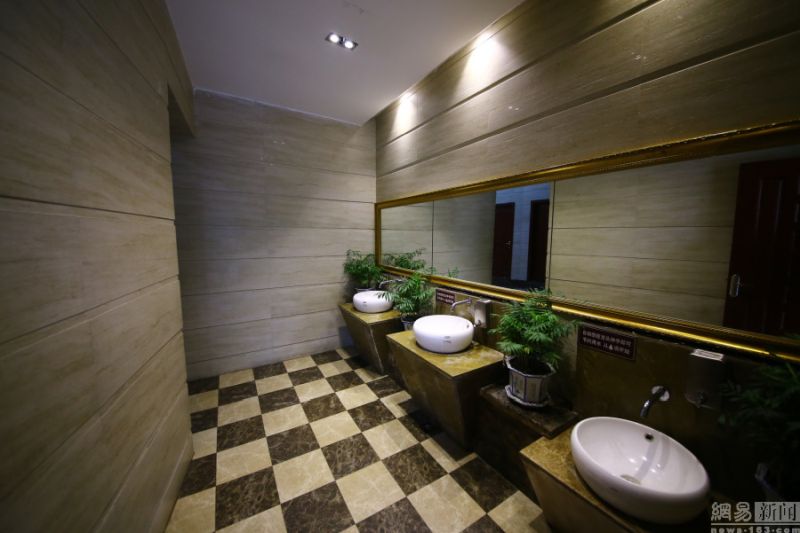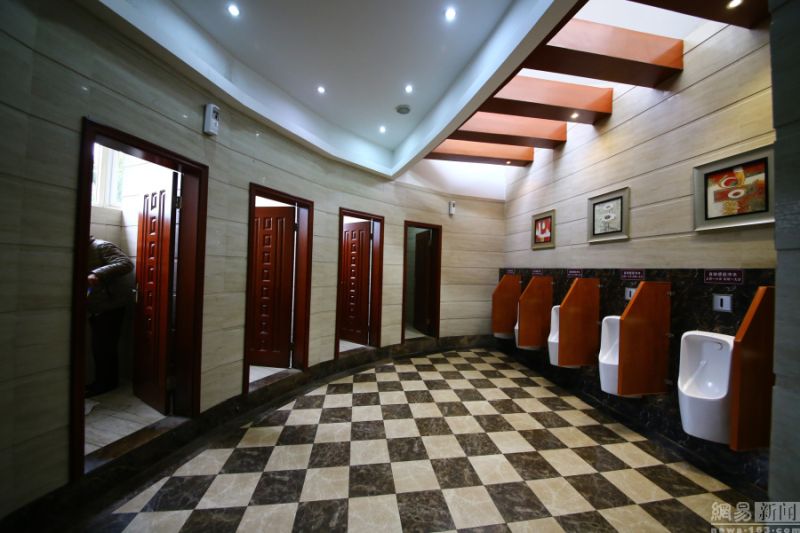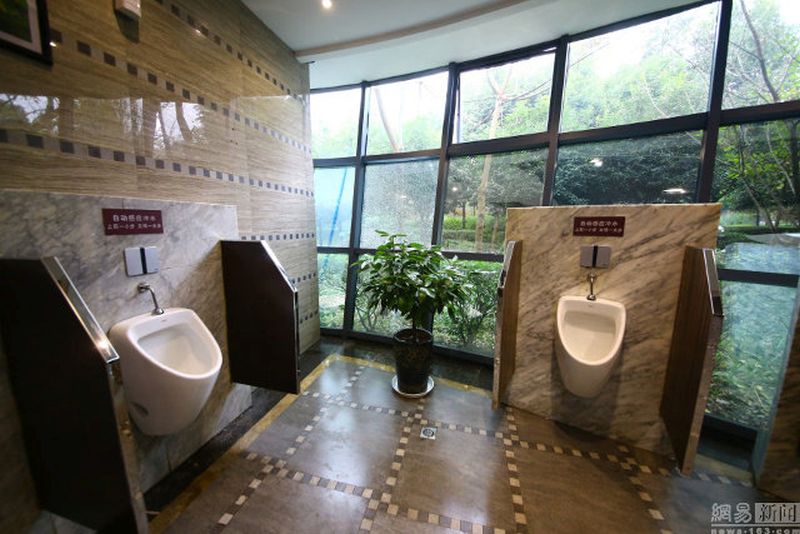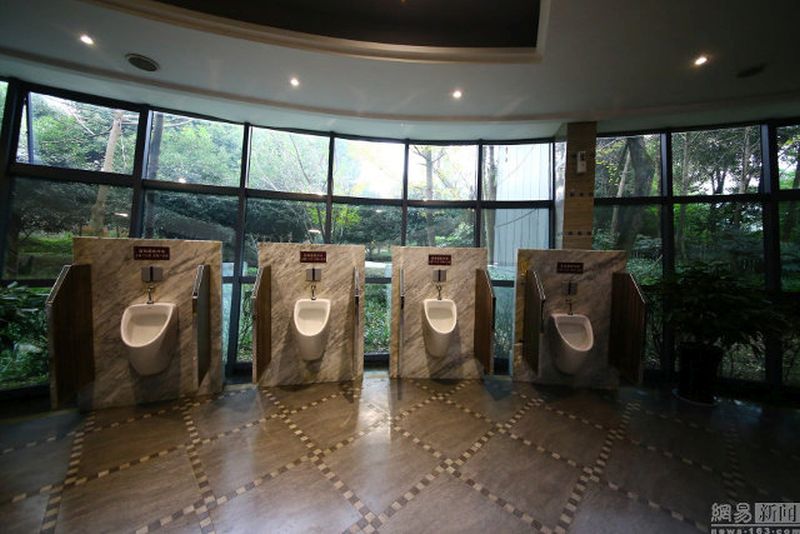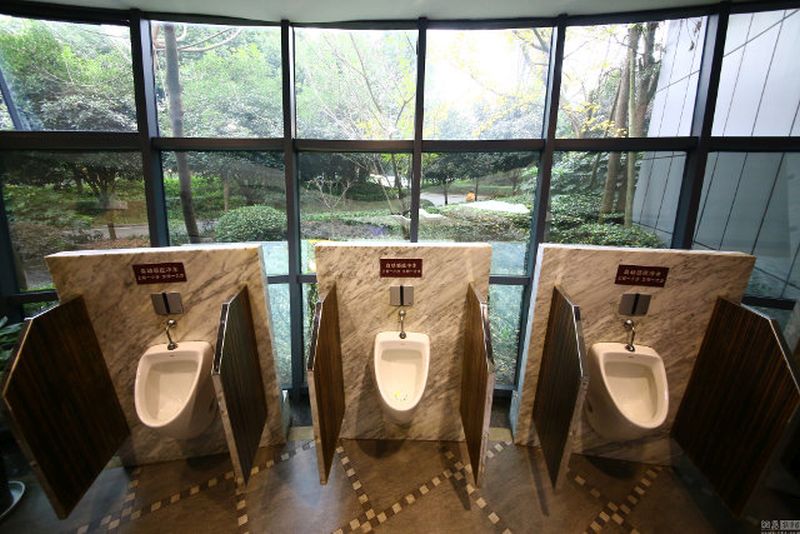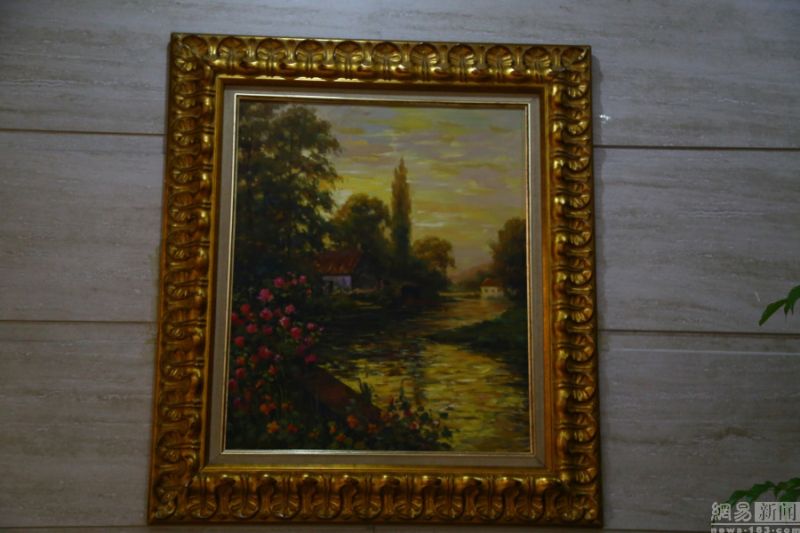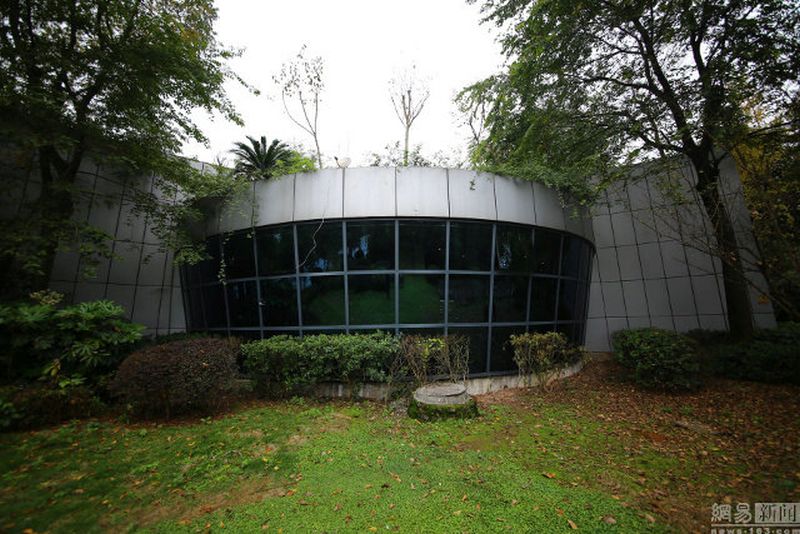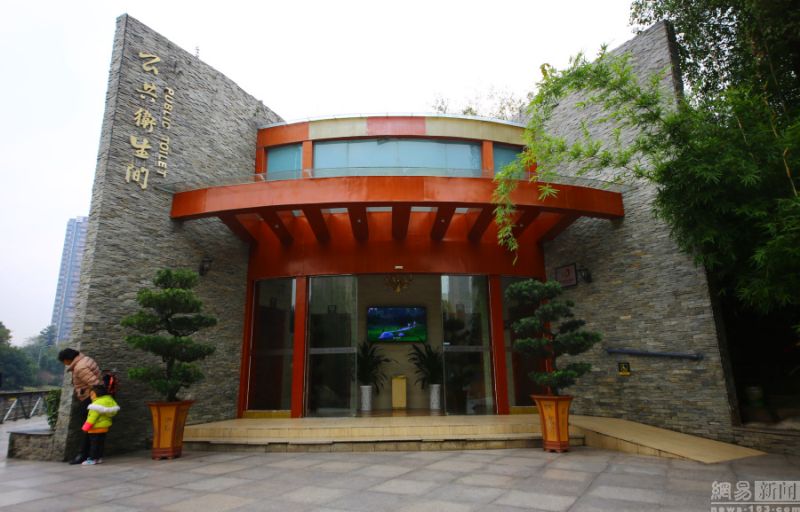 Via: News163/Shanghaiist