There are a variety of ways to upcycle old barn wood, and you might remember the Wyoming-based artist Michael Campbell who creates alluring birdhouses from reclaimed barn wood. Chris Brandler of BrandlerLondon also specializes in handcrafting beautiful pieces of furniture from reclaimed wood, and this indoor treehouse (made with his wife Polly) nicely evokes his innovative approach of re-purposing salvaged wood.
The treehouse is decked with artificial foliage he made from rags of an old rug. All these pieces are stapled to a wooden frame, so that they remain fastened to the ceiling. The hidden door in the bottom of the treehouse serves as the main entrance, and it can accommodate up to five people inside. Just like all the traditional treehouses, it is encased around a tree trunk.
Also Read: Studio Bark's indoor modular cabin is affordable housing solution
There are some steps to a door leading to a tunnel on the next floor up, which further leads to a cozy secret room with a large window bringing in loads of natural light. This secret room can also be accessed through the mirror in the bedroom. Chris described that it is a fun project built not for his kids only, but for himself too. Maybe, it is a great conversation-starter inside their house in South West London.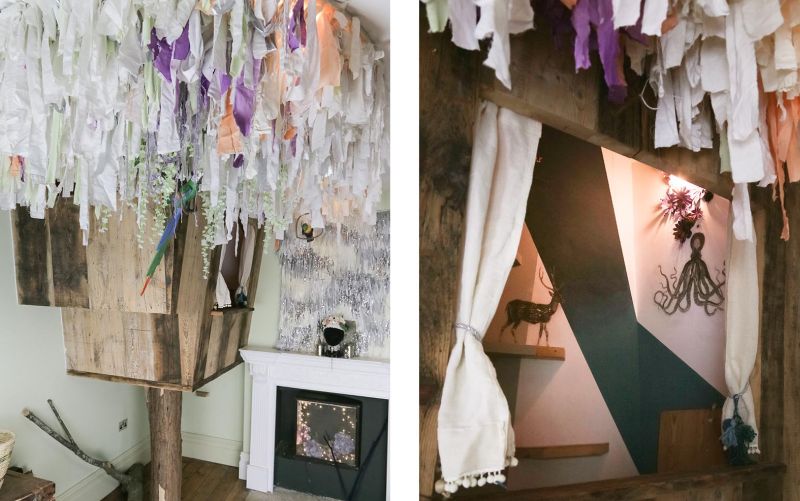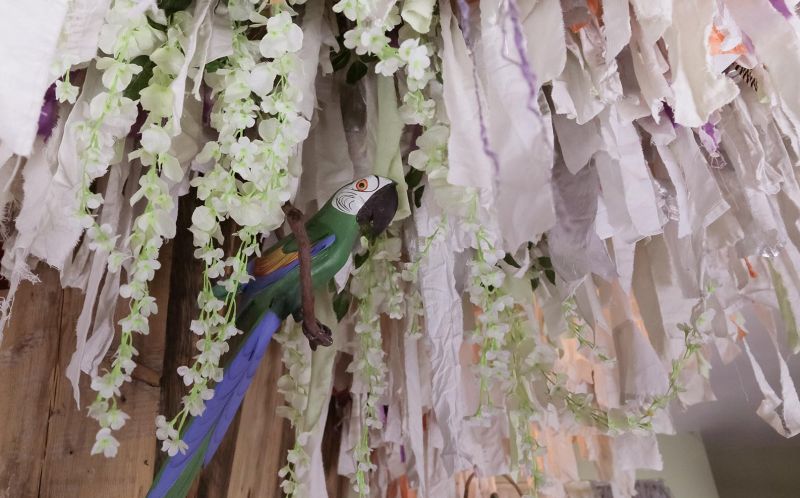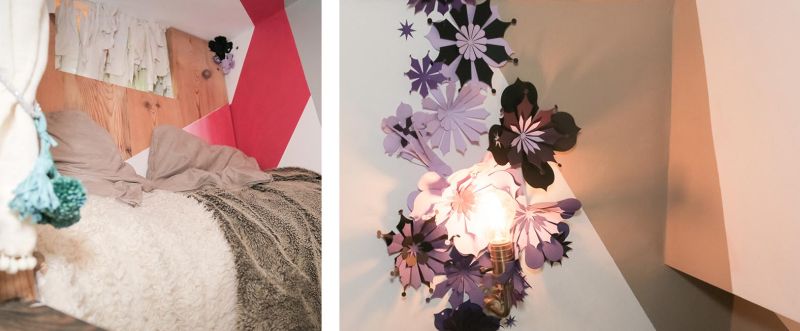 Via: HuffPost