Tiny homes save money and this UK resident is setting up a great example of it. 36-year-old Chris Marsh who previously lived in a house that he rented for £650 ($823) per month, and there were additional costs, including £100 ($127) electricity bill and £160 ($203) council tax, which collectively burnt a big hole in his pocket. But not anymore!
Chris has recently moved into his self-built, 180-square-foot tiny house on wheels that needs just £3.50 ($4.43) each week to run.
This two-story tiny house includes two bedrooms, living area, kitchen with dining space and a shower. Its exteriors are bathed in a warm rustic finish with contrasting dark grey details.
The interiors look simple and beautiful with wood-clad walls. With two bedrooms and an additional sleeping loft, the house can accommodate 2-4 persons comfortably. There is enough headroom for people in the upper level. The two big square windows in living area are also a great addition to the living space.
Chris has bought a plot of land in Northumberland for £110,000 in January and spent about 11 weeks building his new tiny house on wheels on the location.
The tiny house generates an average electricity bill of £15 ($20) and there is no water bill thanks to the rainwater harvesting system he has in place. This transition into a tiny lifestyle is saving Chris on utility bills and excessive costs that came with his previous rental home.
Also Read: Canadian Photographer Builds 104-Square-Foot Tiny House for Himself
Chris is not new to the tiny living, his company Tiny Eco Homes UK has been creating custom tiny houses for clients in the UK and Europe since 2017. It takes the company about two to eight weeks to build a tiny house, tailored to the needs of the owner.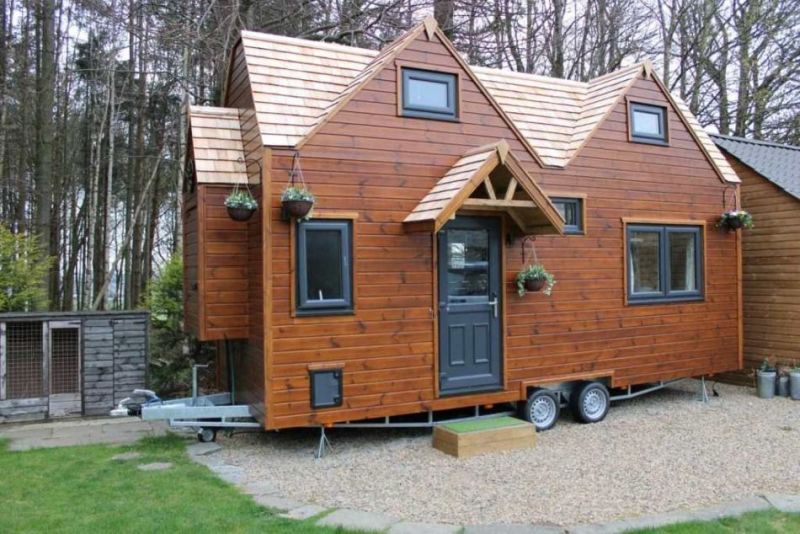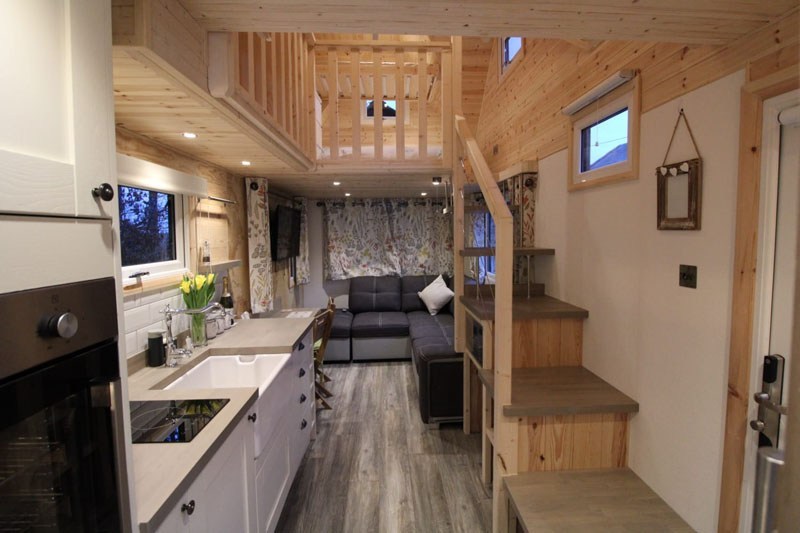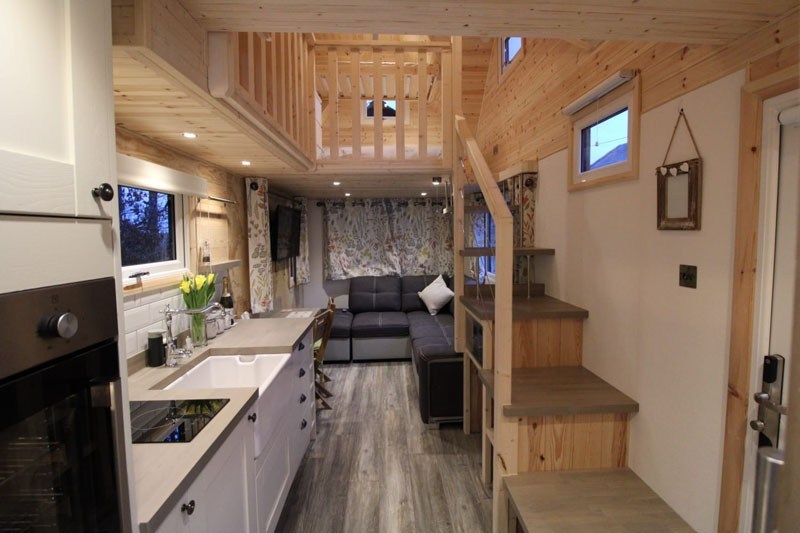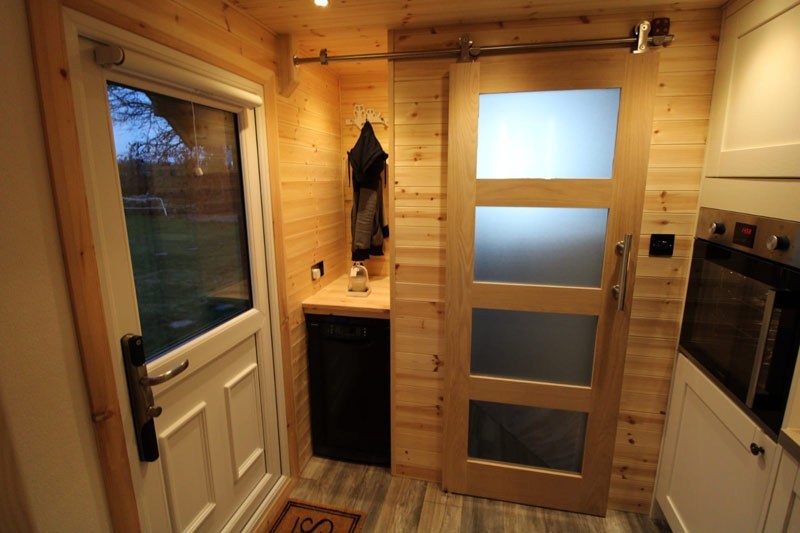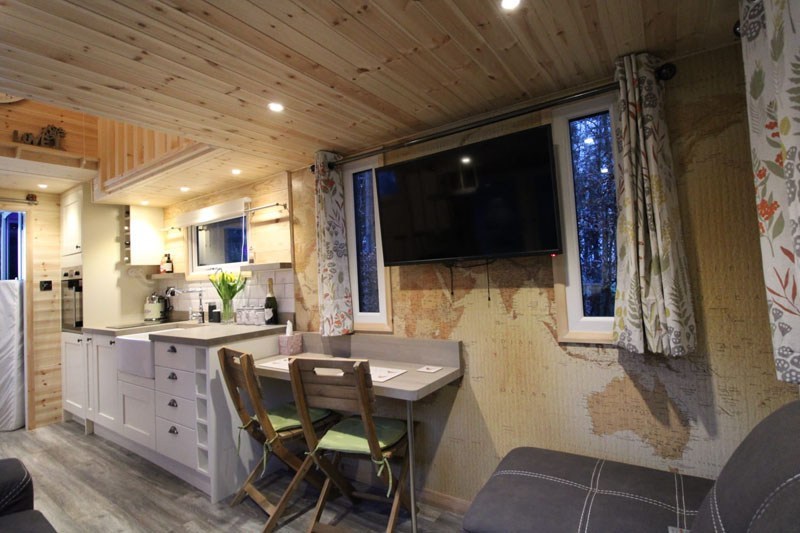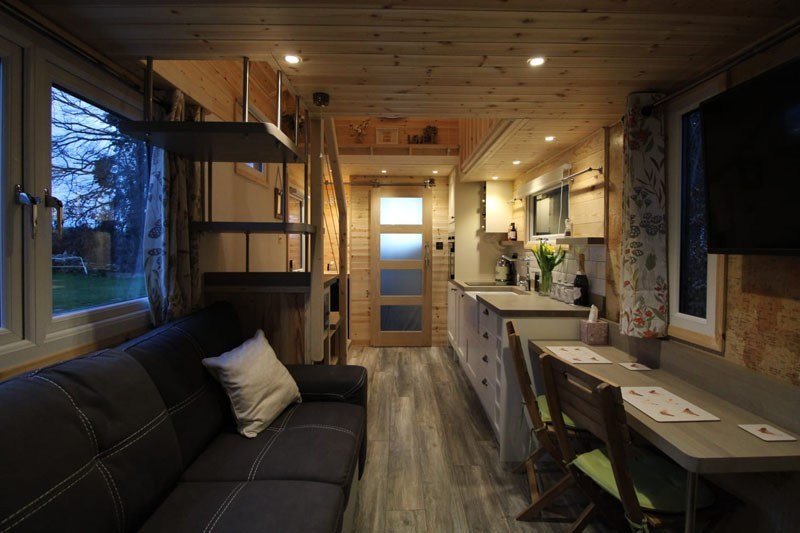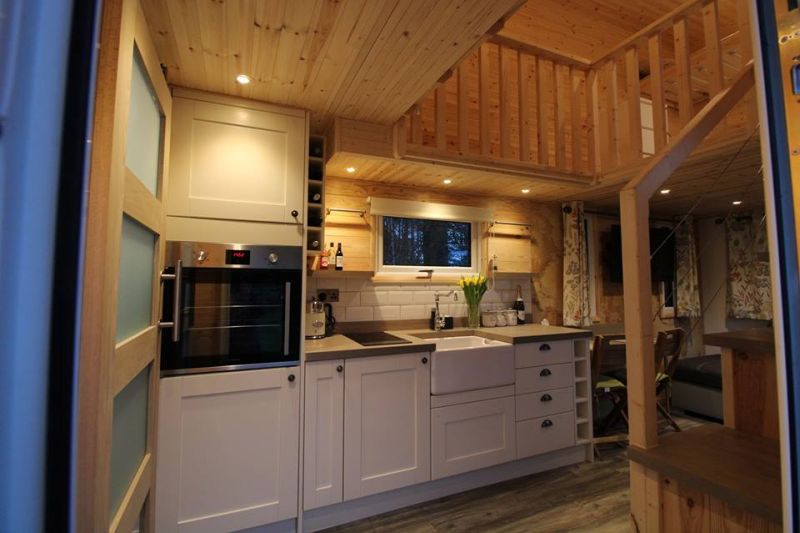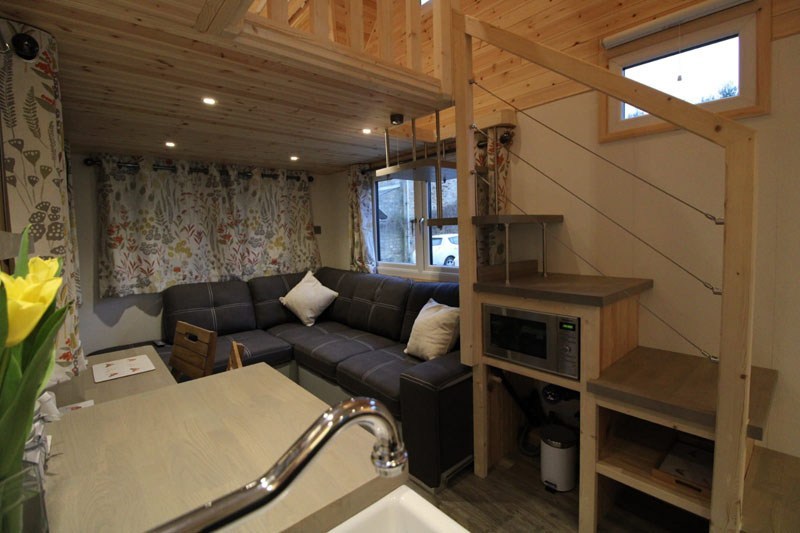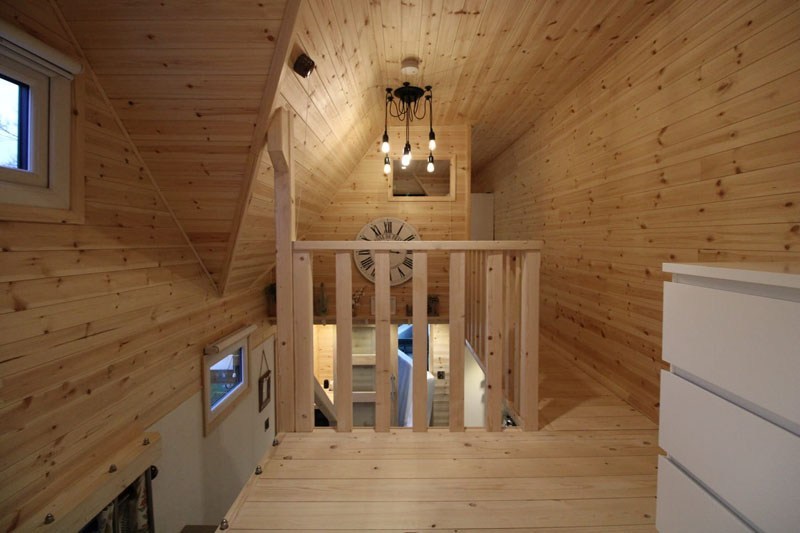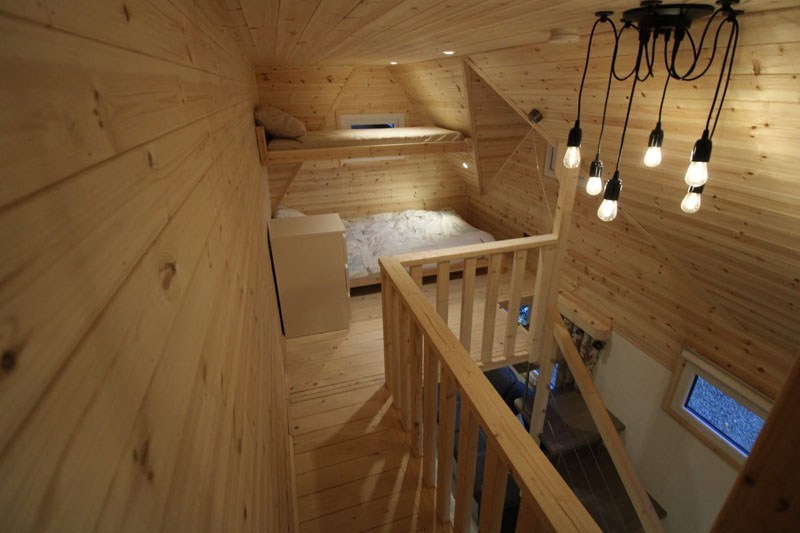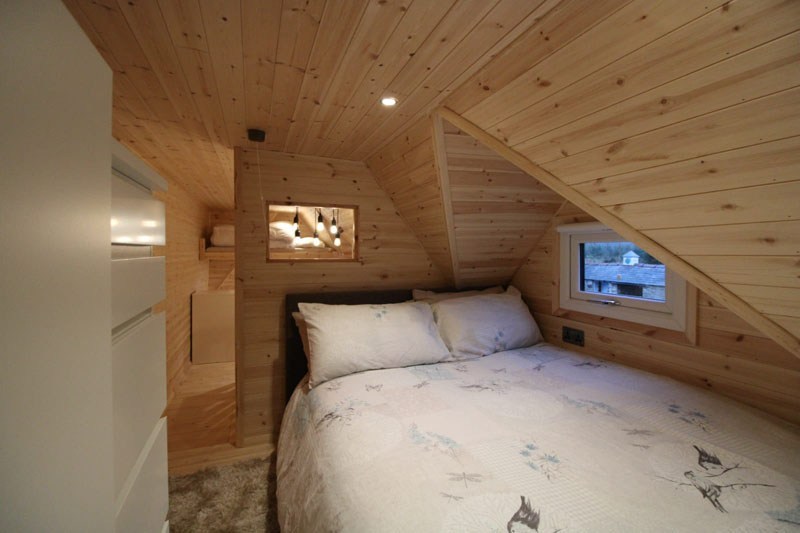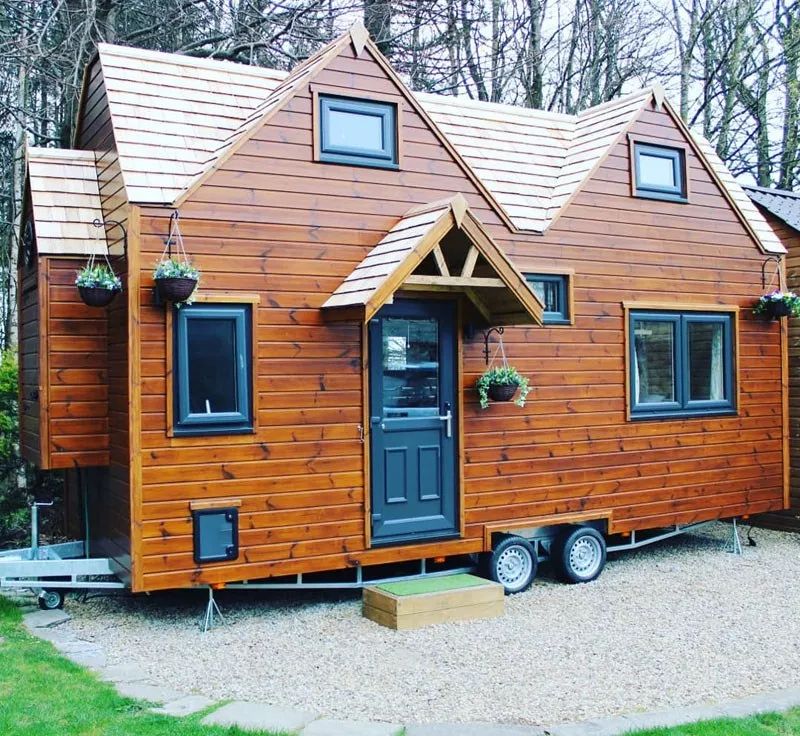 Via: TheSun