Christine McConnell, a food artist has created a five feet tall Gingerbread Castle, a masterpiece, which will surely catch the wonder-and envy-of many families this Christmas. Christine is well known for her amazing horror movies inspired project.
Last holiday season, she transformed her parent's house into a witch cottage from Hansel and Gretel that was completed with gingerbread gravestones and terrified gingerbread men. But when she was asked to do a Christmas spread for Food. Com, she knew she had to come up with something little more fantastical.
It took McConnell 22 days and 270 hours of hard work to complete her fairy tale Christmas fantasy into a 5-feet tall and 4-feet wide kingdom that puts world's most famous castles to shame.
She loves working with gingerbread because its study and can be easily shaped, but in this project she decided to challenge herself by making candy glass windows. According to McConnell candy glass windows and snow-capped turrets, were the hardest part to do.
She had to work 15 hours a day to build this magnificent castle as it had no support or fondant holding it together. But the majestic castle, isn't the only thing in McConnell's Christmas kingdom, it has a reindeer relaxing gracefully by the entrance, which is made entirely out of chocolate-peppermint cake. The large pink Christmas tree is sculpted from shortbread cookies.
Laying by the reindeer are pinecone critters that she describes as 'quite deceptive' because at first glance, it appears like a festive pine cone, but with careful look you find it's actually brownies. To add eerie, there is a hedgehog with a surprised face, which seems to be pleading for life.
McConnell plans to challenge herself and do something different than her usual horror based themes, she will be up with something that is way apart from her previous designs in the near future.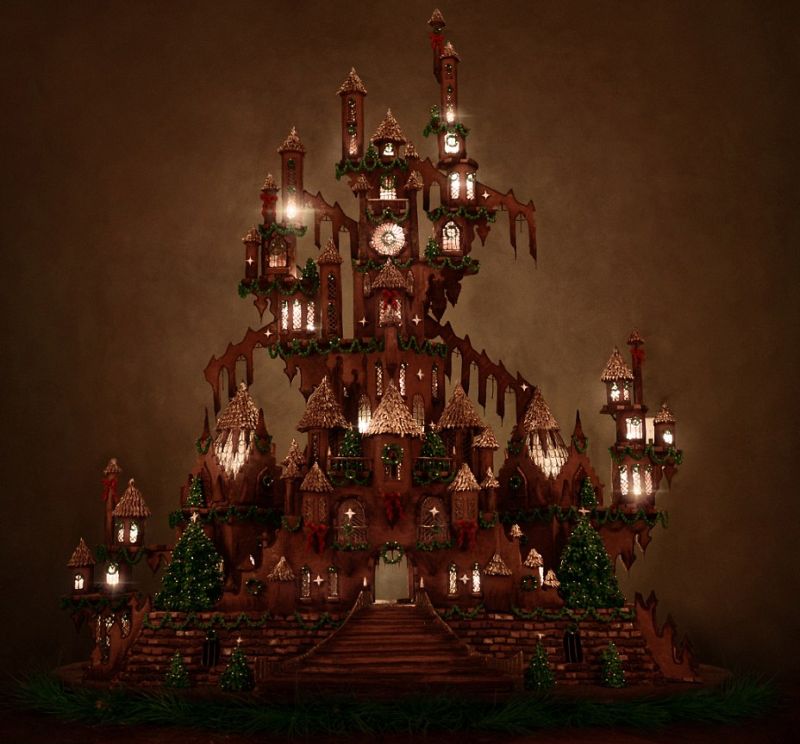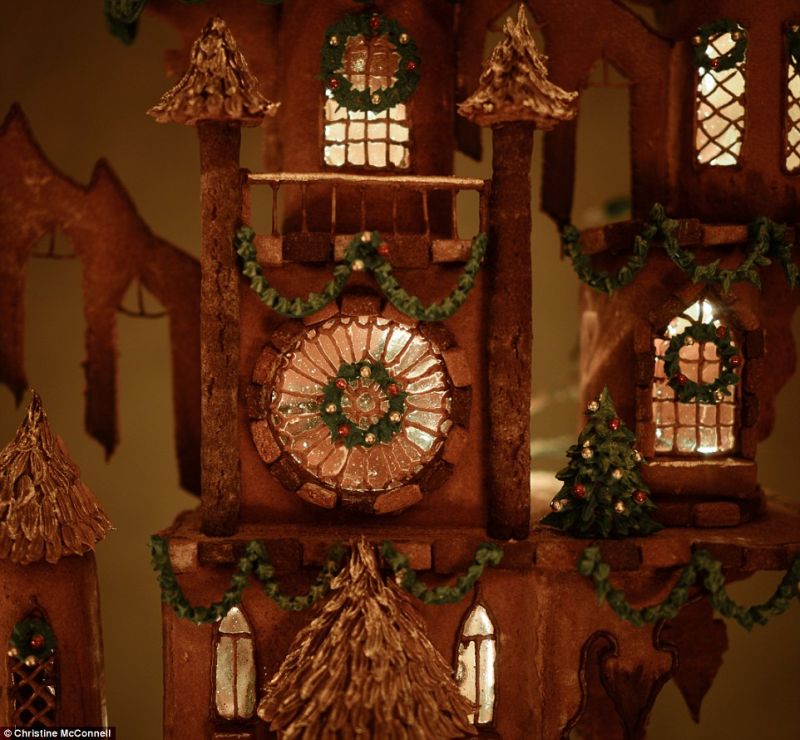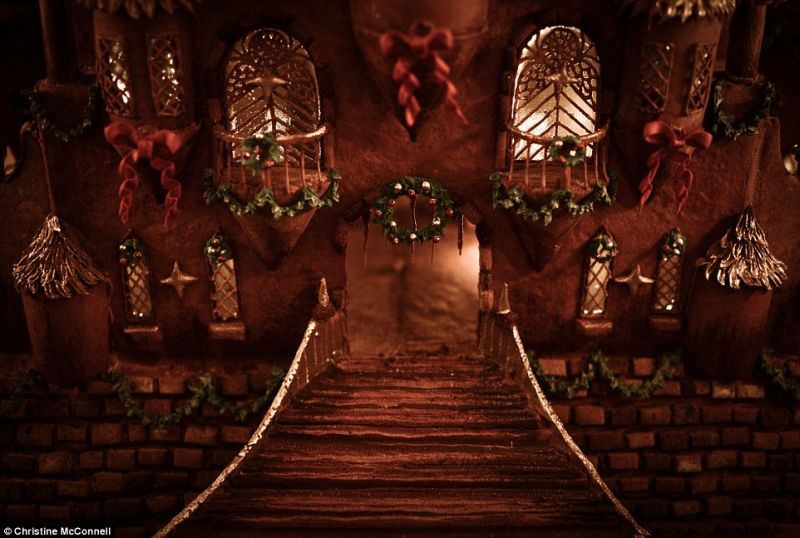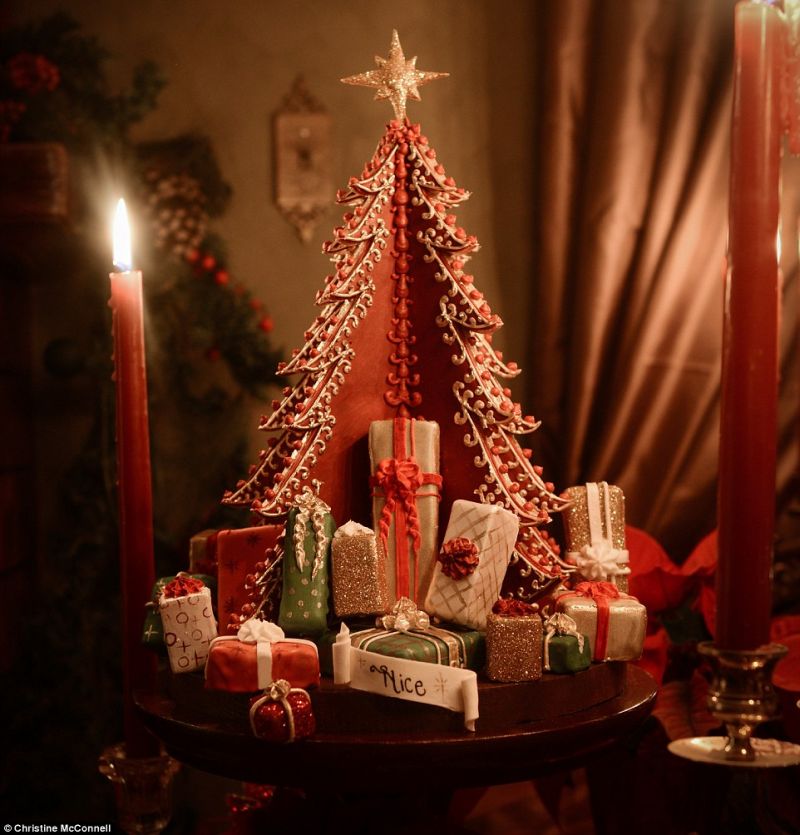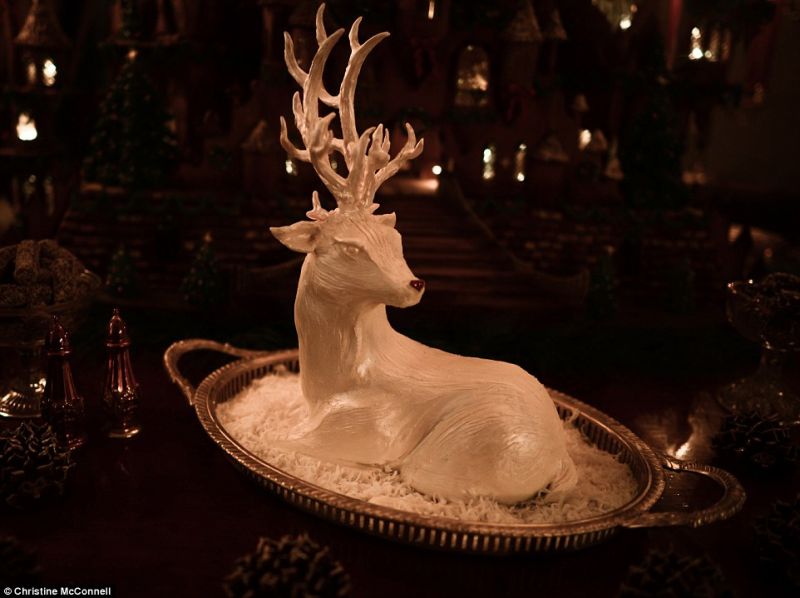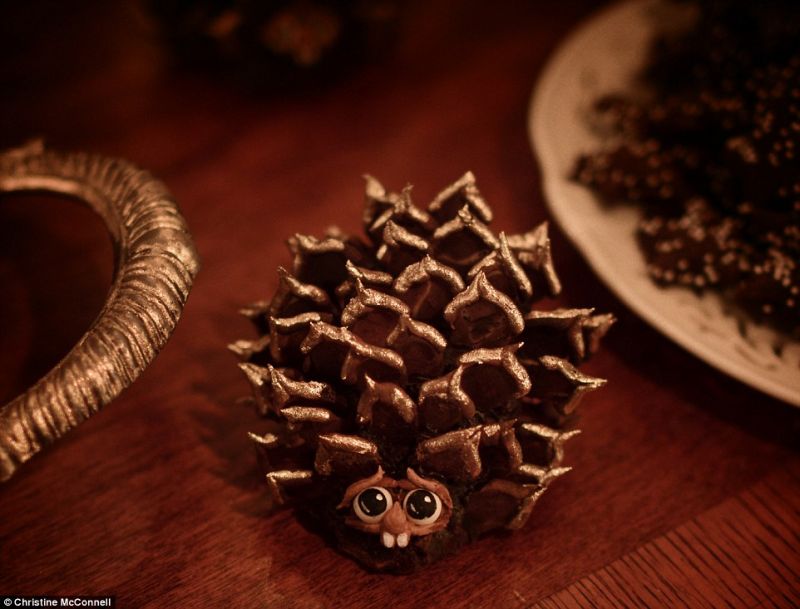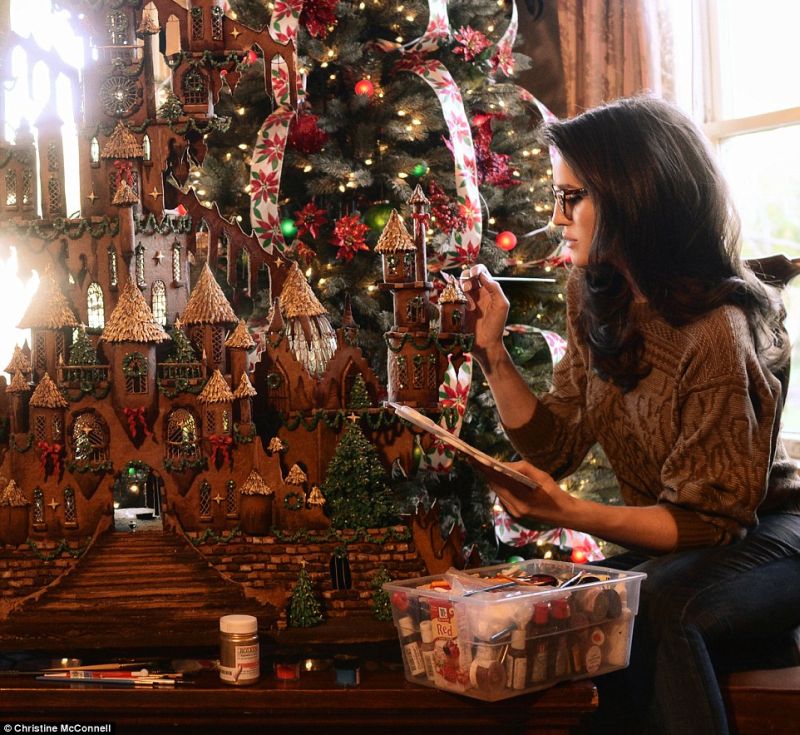 Via: Mymodernmet / Images: Christine McConnell