It won't be long until Santa will be making his way down your chimney on December 25. This means it's high time you should start collecting gifts for your family, friends or colleagues. So, how about a gift for total relaxation and rejuvenation? Well, nothing compares to the relaxed feeling you get while lying down in a spa.
However, in routine life, it gets really hectic for people to go to a spa and unwind himself/herself. Not anymore, as you can gift your loved ones some alluring bathroom accessories that would help them to loosen up, without any expensive spa appointments. Here are the ultimate Christmas gift ideas to accessories any bathroom and turn it into an exquisite tranquilizing space.
Branch shower curtain rings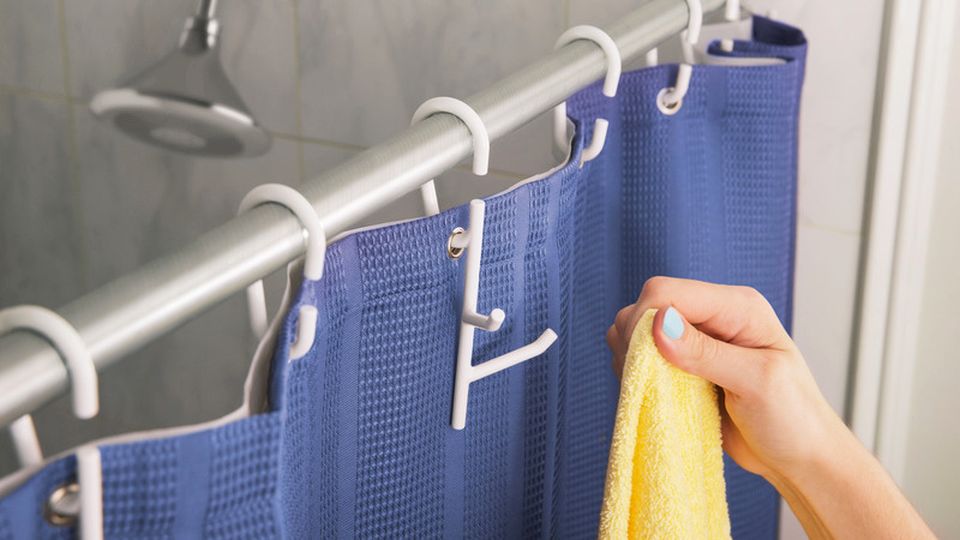 For people living in a shared apartment or with a large family, a single towel rack and clothes hook on the door's back is insufficient. This problem can be solved by the Branch curtain rings, which comes with extra storage hooks for bathrobes, garments, cosmetic bags, shower caps, towels, etc.
Buy: $10
Kohler contactless flush kit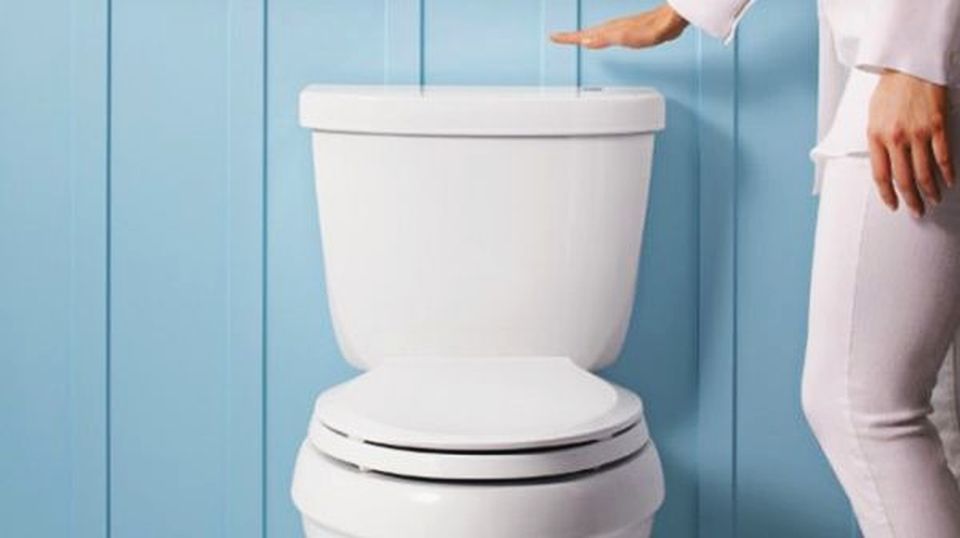 Kohler's contactless flush kit uses electromagnetic technology to activate flush knob, just by the movement of hand over the flush tank. So, you can easily flush without having to touch a button, lever or any other part of the toilet tank. All you need to do is wave your hand over the flush tank when you want to flush. It is great equipment for people who are very particular about their hygiene.
Buy: $50
Braven Mira Bluetooth speaker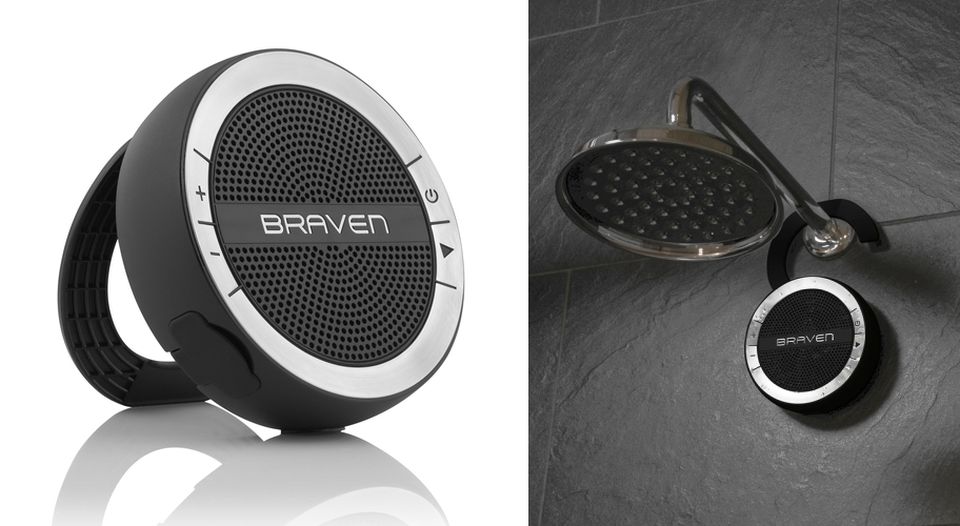 For those who love listening to music while bathing, the Braven Mira Bluetooth speaker comes with a kickstand that also doubles up as a hook. You can easily clamp this speaker throughout your home, including shower. The speaker comes with IPX5 water-resistance rating so that minor water splashes don't damage the product.
Buy: $70
Moxie showerhead with wireless speaker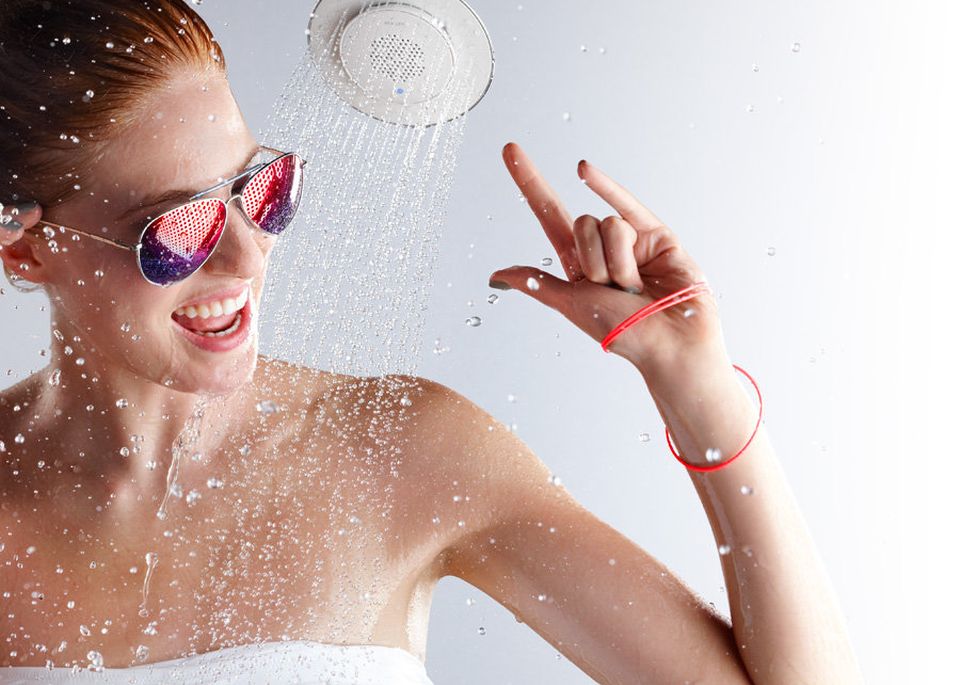 Here is another cool speaker in form of the Moxie Showerhead by Kohler. It comes integrated with Bluetooth-enabled wireless speaker. The speaker is attached to the showerhead by a magnet and powered by a lithium battery. It can be easily removed from the shower head to charge using a USB cord.
Buy: $108
EcoDrain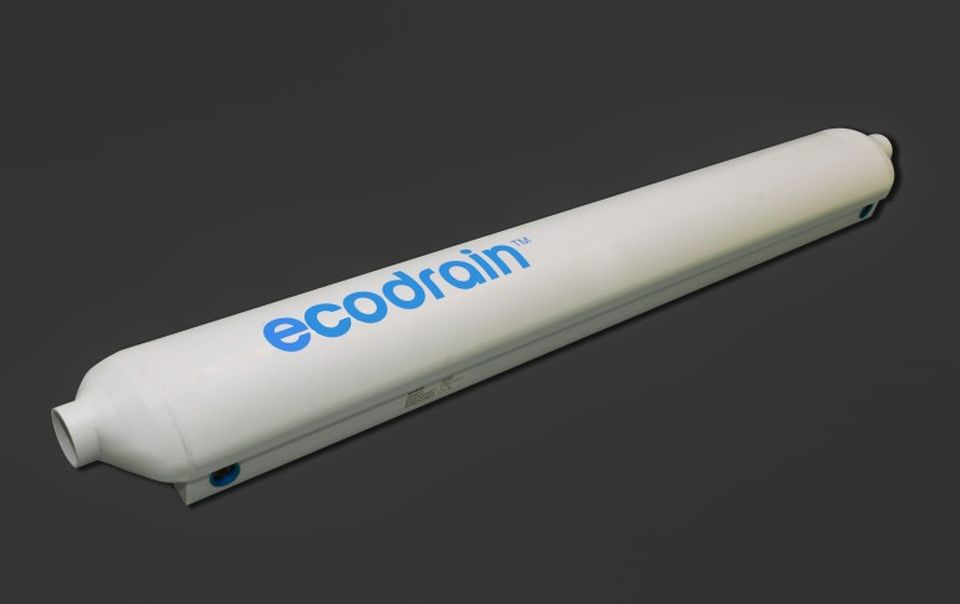 The EcoDrain is a small device that brilliantly recycles outgoing hot shower water to warm up incoming cold water. Outgoing hot water runs in the opposite direction through the outer pipe to completely surround the pipe of incoming cold water. This means that the cold water pipe gets heated from all sides by the hot water, thus the system saves energy by preventing excessive loss of heat energy.
Buy: $440
Jerry Can bathroom cabinet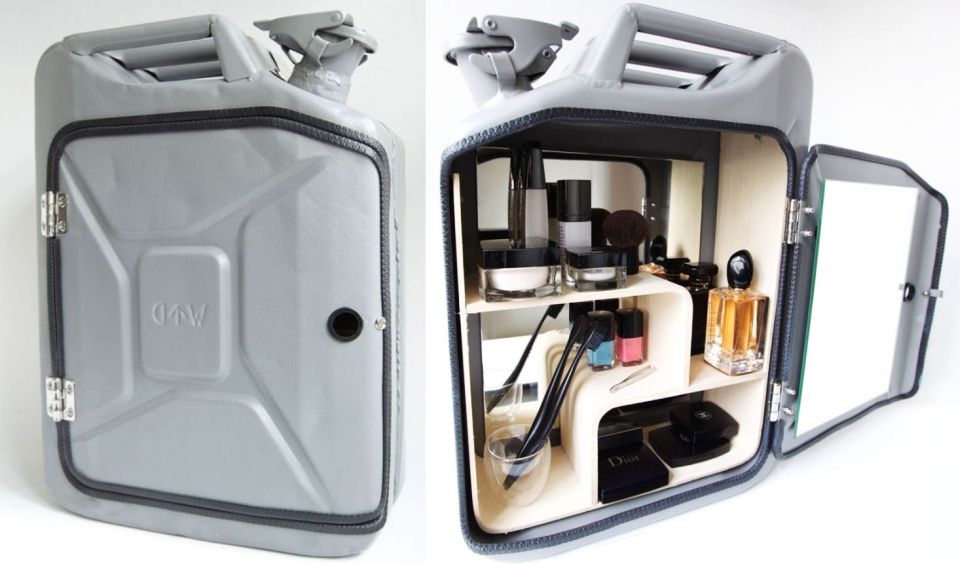 Denmark-based design company Danish Fuel has transformed old petrol carrying Jerry Cans into stylish wall-mounted bathroom cabinets. These cabinets include small wooden shelves inside to store all your bathroom accessories; be it a shaving cream, shampoo, body wash or any other stuff. It is a great equipment to spruce up any bathroom in industrial style.
Buy: €672 (~ $760)
Axor Starck V transparent faucet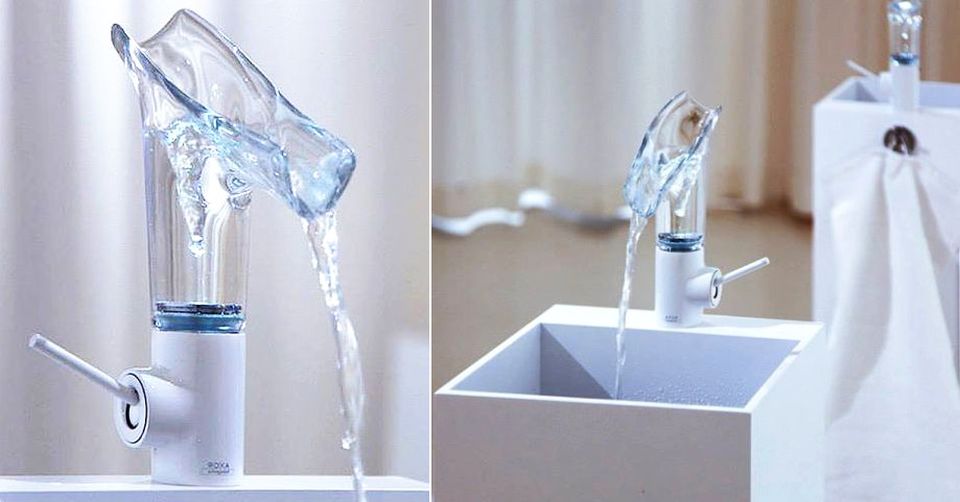 Axor Starck V transparent faucet provides fascinating luxury display within any bathroom. It is created by designer Philippe Starck for Hansgrohe to give a genuine luxury dimension to any bathroom wash basin. Furthermore, it boasts an open, rotatable and detachable handle the faucets are really easy to operate.
Buy: $1,000
230 toilet seat with bidet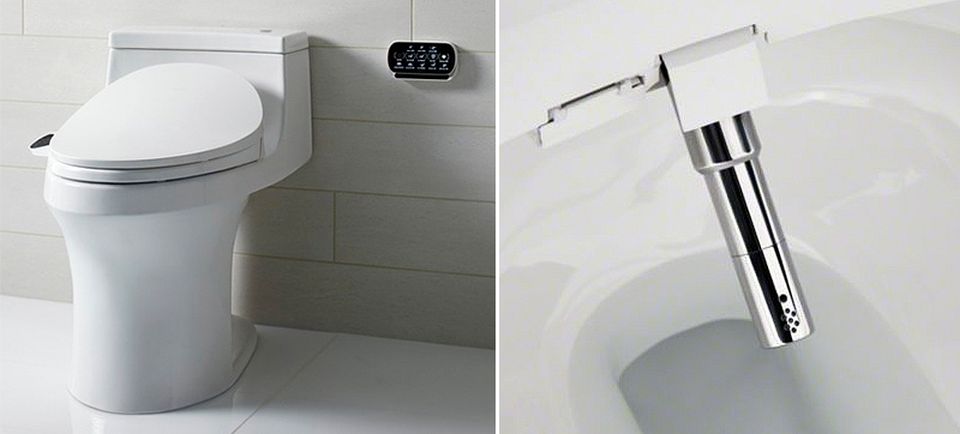 Want to add a touch of technology to your old toilet seat? Then, install the 230 toilet seat with elongated bidet by Kohler. The seat includes a touchscreen remote control with two programmable user presets. Installation is as easy as swapping in a new toilet seat and experience ultimate luxury within your washroom.
Buy: $1,299
Vessel freestanding bathtub and wash basin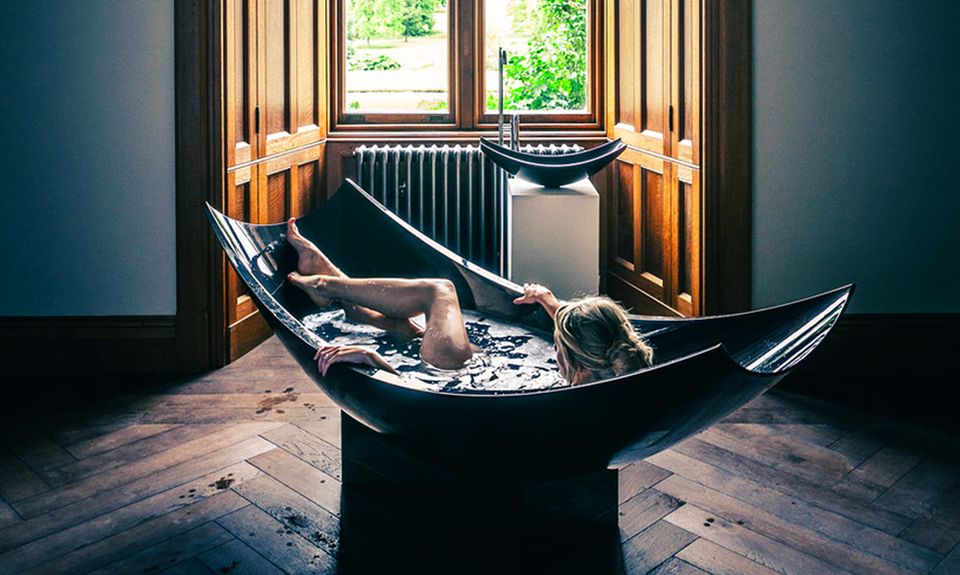 Vessel hammock bathtub and wash basin by Splinter Works is made from carbon fiber-shaped in stylish curvaceous form. The carbon fiber is not just to provide strength, but also is very lightweight so that you can anytime easily shift position of your bathtub or wash basin, that too without any help. These gorgeous bathroom accessories turn any bathroom into exquisite luxurious space for unwinding. So they make for perfect gifts for your loved ones.
Buy: Price on Request
You might also like:
Luxury Christmas gift ideas for the well-heeled
Christmas gift ideas for audiophiles