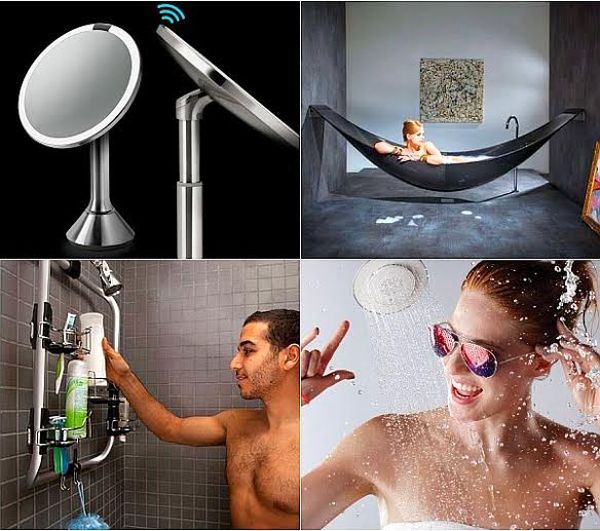 With few days left until Christmas, if you are still wondering about getting a perfect gift for your loved ones, you can find one here. Technology and latest gadgets rule our homes from living room to our bed room. Similarly bathrooms are also getting upgraded with hi-tech gadgets and smart technology. An impressive bathroom is as important in a home as a modern living room. So, here is your chance to upgrade your bathroom and that of your dear ones too. We are presenting you with the best Bathroom accessories that can serve as perfect gifts for Christmas.
# Shower curtain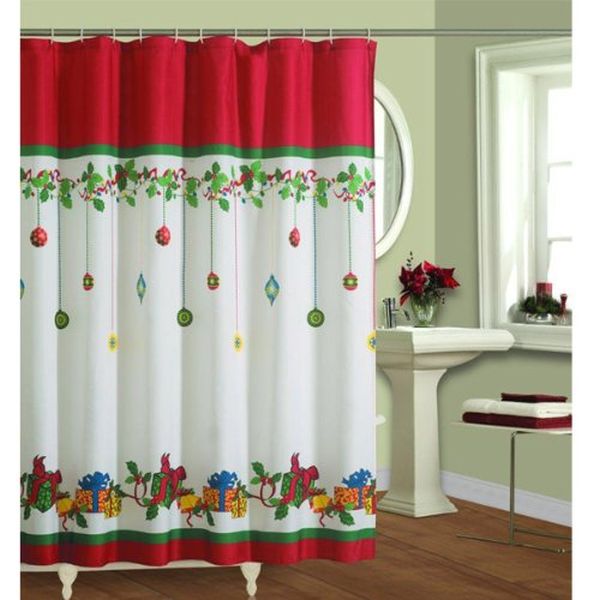 The shower curtain can act as an ultimate gift fitting perfectly for the time of Christmas. Made entirely of polyester, the colorful curtains measuring 70-inch by 72-inch will serve as a great bathroom accessory. Make a loved one happy by presenting one of these curtains this festive season.
Buy: $15.21
# ION Sound Splash Wireless Waterproof Speaker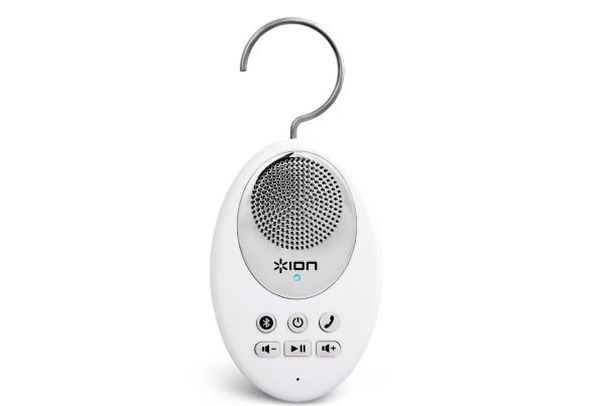 The Sound Splash from ION Audio is a waterproof and wireless speaker that let you play music from any Bluetooth device. You can also answer the phone calls wirelessly from any Bluetooth smartphone while you enjoy your bath. The sound splash speaker comes with IPX4 level waterproofing and with easy to use large control buttons.
 Buy: $69.99
# Shower Station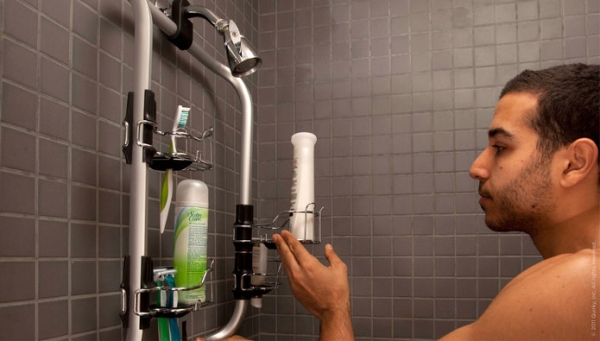 The Shower station allows you to organize your bath accessories and keep them in a perfect manner. This modular shower storage station has four shelves along with removable silicon insert and four clip-on shelves. The frame is rust-proof and comes with an inner chrome finish. The bottom suction cups keep the unit firmly attached to the wall.
Buy: $70
# Squatty Potty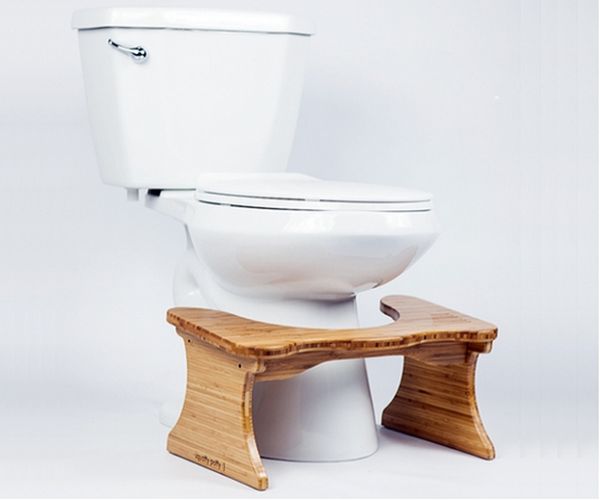 The modern toilet seats allows us to keep our rectum in a bent position while pooping. This means to get rid of the waste properly, we have to strain which leads to problems such as colon disease and hemorrhoids. The Squatty Potty toilet footstool designed to fit around the base of the toilet seat is for such problems. Human body is designed to eliminate in squatting position which is achieved by the use of Squatty Potty toilet footstool.
Buy:   $29.99 & $74.99
# Moxie Showerhead from Kohler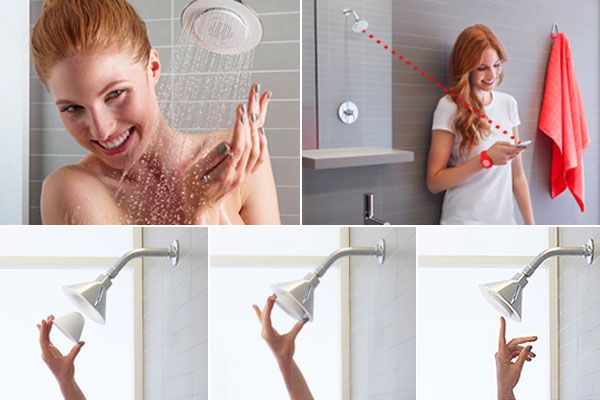 The Moxie Showerhead is for all the bathroom singers out there. It comes with a wireless Bluetooth speaker attached to the showerhead with a magnet. It is powered by a lithium battery and can play your favorite music for about seven hours. The speaker can be easily removed from the showerhead for charging. It can connect to Bluetooth-enabled devices such as smartphones, MP3 players and tablets.
Buy: $149.25
# Sensor Mirror by Simple Human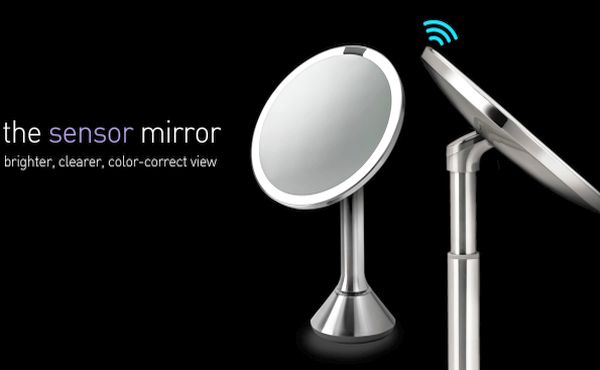 This hi-tech wireless Sensor Mirror from Simple Human features the advanced tru-lux light system which allows you to see your face and makeup in a detailed manner. It comprises of bright rechargeable LED bulbs and provides you distortion-free view with its 5x magnification. The sensor mirror is free from the hassle of messy cords and can be easily recharged through an USB cord and adapter.
Buy: $200
# Linea – IDDE Designer Radiator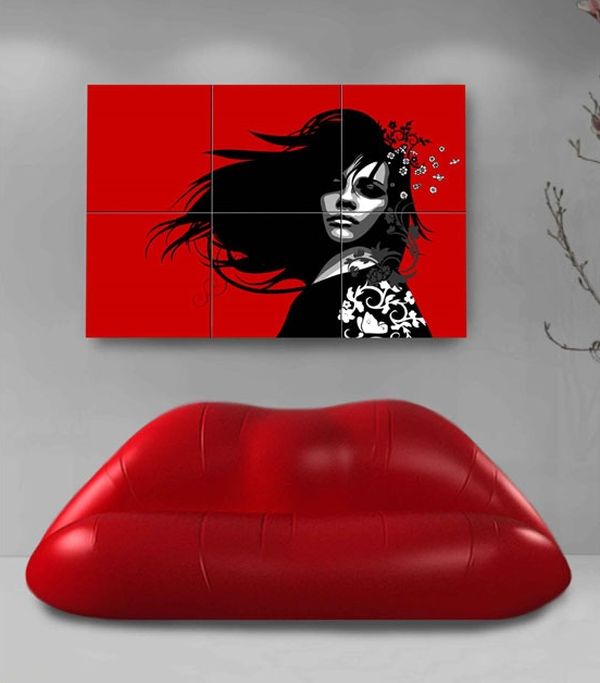 The Linea radiator combines art and industrial design into one. The heater is just like a painting for your bathroom also fulfilling the function of a radiator. Each IDDE designer radiator is hand built to order with individual detailing and marks.
Buy: £510 ($833)
# Waterproof LED TV by VideoTree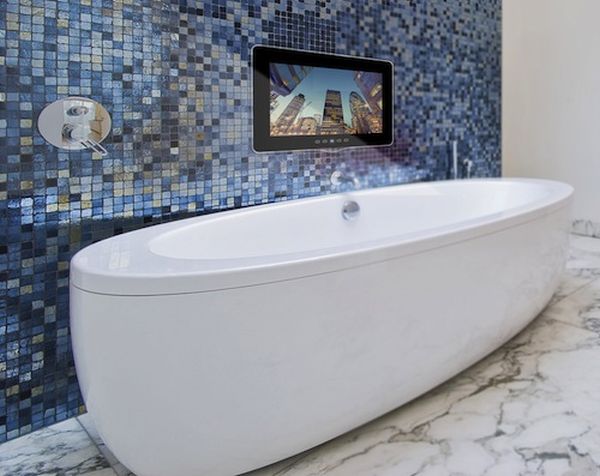 Specially designed for bathrooms, the HD Waterproof LED TV by VideoTree is the world's first touch screen control bathroom TV. It features a 19″ LED HD Ready panel and is easy to install. The Waterproof LED TV has a stunning frameless design, Optional IR controller for DVD and comes with optional separate speakers. It is available in Black, white and mirror glass finishes.
Buy: £1099.99 (($1796)
# Smartphone controlled SATIS toilet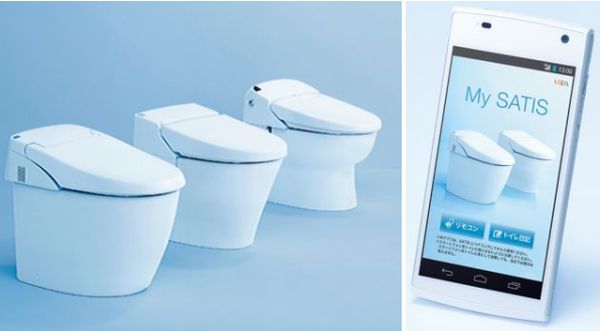 The hi-tech SATIS toilet by Japanese company Inax comes with built-in speakers which allows you to play your favorite music through your smartphone while you finish your morning dirty business. The Bluetooth enabled toilets can be controlled using the MySatis app allowing the user to control the toilet from a smartphone. The user can wirelessly raise and lower the toilet seat, turn on the bidet or even flush. In addition, one can also set the speed of the flush, intensity of the bidet and can keep a check on water consumption.
Buy:  $4,212
# Vessel bathtub by Splinter Works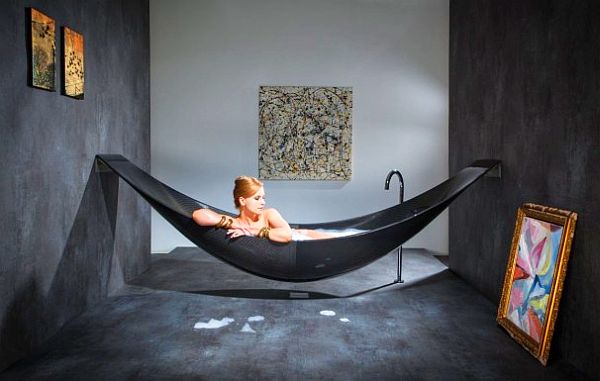 Vessel by Splinter Works is a combination of a bathtub and a hammock. Designed to give an entirely different and unique bathing experience, it brings style to one's bathroom. This luxurious bathtub is made from carbon fiber and stainless steel brackets. A floor standing tap is used to fill the tub and the waste water is drained through the base. The vessel bathtub is a limited edition of just 12 units and is available in variety of colors.
Buy:  Price on request
If you want to explore more Christmas gift ideas, you can have a look at the Christmas gift ideas for home interior decor and best accessories for home.