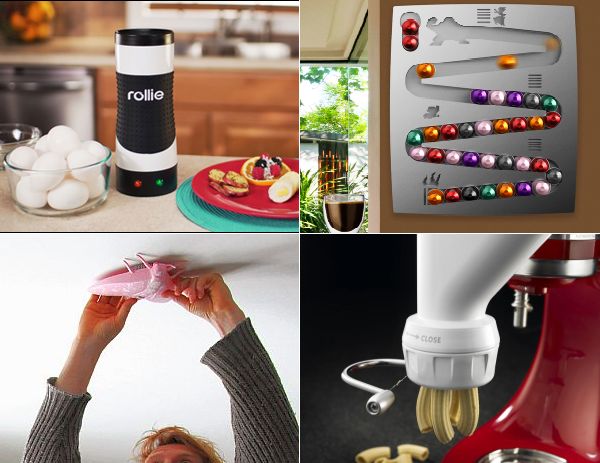 Christmas is just around the corner and everyone is on holiday buying frenzy in order to get a perfect gift for their loved ones. Buying a perfect gift, however, could be a backbreaking task. Web is replete with hundreds of Christmas gift ideas for home which make buying one that suits your budget and criteria the best even harder. To deal with this sticky situation and putting all your worries and concerns to rest, we have compiled a list of best budget home accessories that you can gift this Christmas. We hope you will enjoy the ride. 
# Fly on the wall smoke alarm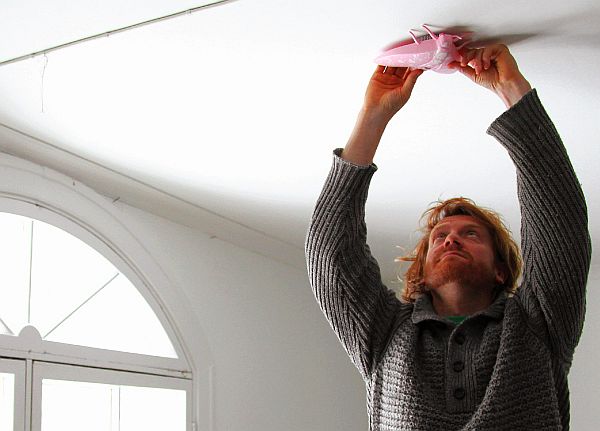 An elegant looking smoke detector that not only does its job, but also blends with the aesthetics of the room can be a welcome move. 'Lento' is one of such smoke detectors that appears like a giant fly stuck to the wall or the ceiling of a room. Designed by Finnish designer Paola Suhonen and produced by Jalo Helsinki, the Lento simply sticks onto the wall or ceiling, so you don't have to injury your interiors anymore.
Buy: $29.90
# Rollie Eggmaster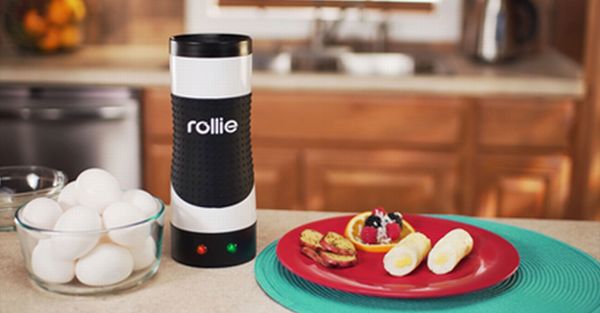 Do find cooking eggs to be a chore you wished you never had to do? Well, in that case, welcome Rollie Eggmaster Cooking System which cooks eggs to your taste and then delivers them into your breakfast plate is shape of sausages. Employing the vertical cooking technology, the Rollie Eggmaster is just like a bread toaster for eggs. You just crack open and egg in to the Eggmaster and it does the rest, giving out sausage-shaped eggs to you.
Buy: $30 
# Self adjusting 'smart' pillow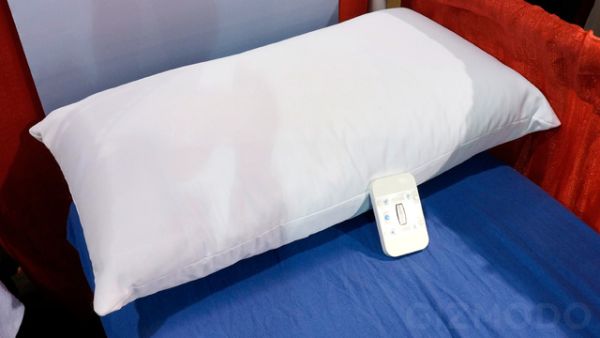 IntelliPillow by Innvo Labs is a smart pillow that automatically adjusts and changes its form as per your cushioning convenience.  The pillow has an array of inflatable chambers inside its bearing that are connected to a silent compressor, you can tuck under the bed. The pillow comes with a separate mat (with sensors) which covers your mattress. When change your position from lying on your back to lying to your side, the mat detects the change in position and signals the pump and pillow. The compressor then supplies an adequate amount of air to the corresponding air bladders, which automatically shapes your pillow.
Buy: $149.95
# CapsuleKongNespresso Pod holder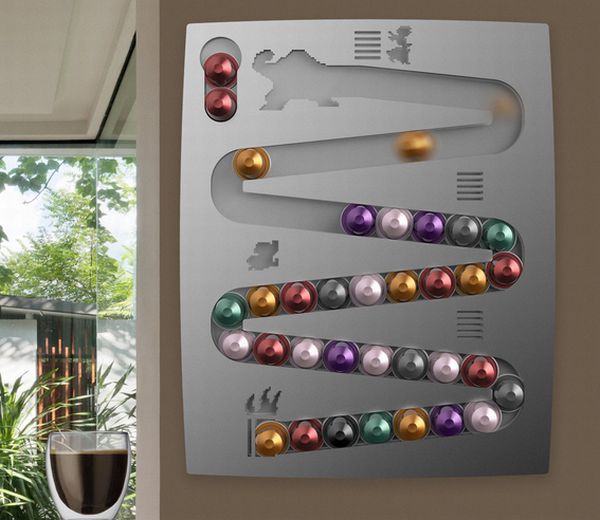 The classic Donkey Kong game-style CapsuleKong Nespresso Pod holder is the all new way to store your Nespresso Pods so you never misplace them again. Designed by Hologramer, the Nespresso Pod holder can be wall-mounted and it has been made to store maximum 50 Pods for your machine. Made in anodized aluminum, the holder can easily store double-barrel shots for easy access.
Buy: $169
# KitchenAid attachment for fresh pasta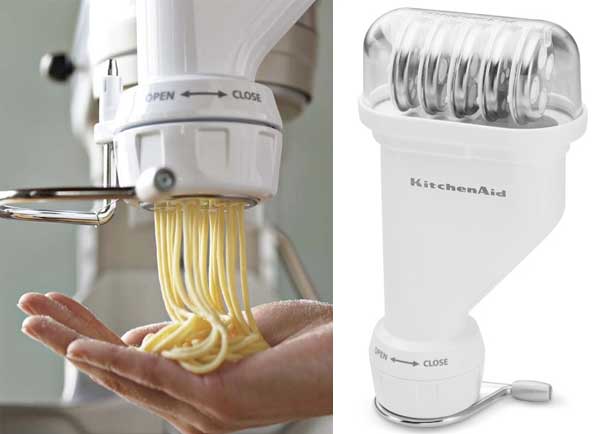 At HomeCrux we are really fond of simple attachments that make over the counter appliances ever more enterprising. One such recently seen attachment is the Pasta-extruder attachment which is compatible with any KitchenAid stand mixer. The attachment is made of sturdy plastic and is a fun way to relish traditional Italian cuisine at home this Christmas. Available with 6 different pasta plates, the attachment creates a variety of pastas.
Buy: $179.99
# Olive One Home Music Player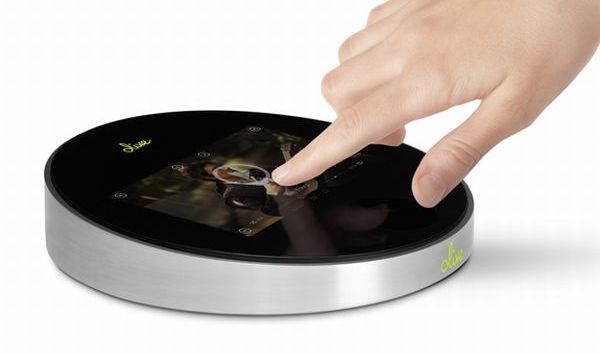 About a year ago, Olive had launched its music device dubbed the Olive One music player on crowdfunding website Indegogo. Now, the cool music player is available for purchase and you have the option to take it home for Christmas. The unique thing about the Olive One is that the all-in-one home music player can be customized to the need of the user. Made of fine aluminum and glass, the olive shaped music player can tag to your smartphone, music player, tablet or computer via Bluetooth 4.0 and can play files from cloud in great audiophile sound quality.
Buy: $499
# Deglon Meeting Knife Set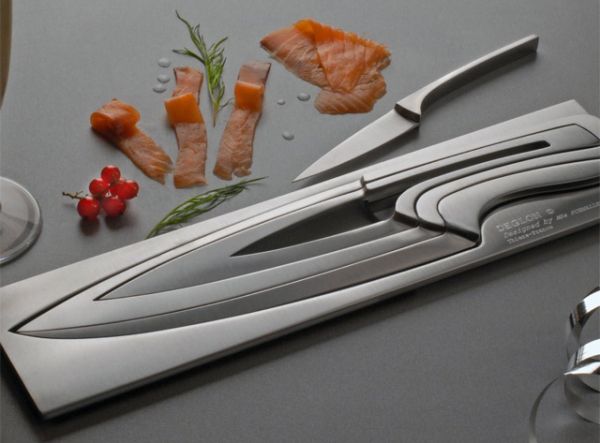 If you are avid adventurer or a seasoned chief, you are covered with by the Deglon Meeting Knife set. The high quality stainless steel knife set comprises of 4 knifes, including a 3-1/4-inch paring knife, 5-1/4-inch utility knife, 8-inch chef's knife and a 8-3/4-inch slicer. Available to be bought for Christmas, the knife set is designed by Mia Schmallenbach.
Buy: $538.17
# QLOCKTWO Classic wall clock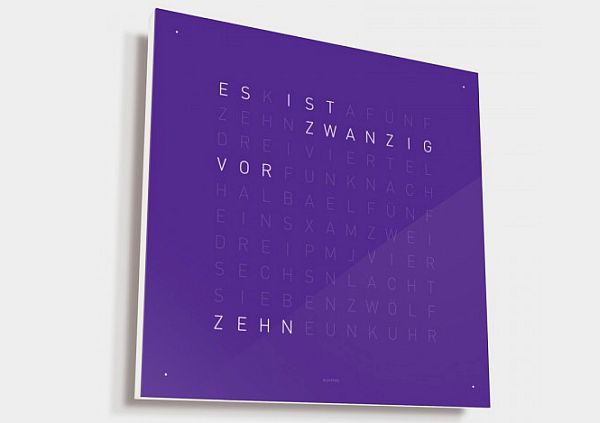 The revolutionary QLOCKTWO Classic is manufactured by German precision watch maker Biegert & Funk. Instead of telling time in digital or analog formats, the clock reveals time by spelling out the time in English, French, Italian and German. The text displayed on the clock changes automatically after 5 minutes, while the brightness of the clock can be adjusted by the user to see its display in low visibility. QLOCKTWO Classic wall clock is made largely from wood while its front panels are crafted in stainless steel and polished acrylic glass, which are stuck up using magnets, so you can change the look of the clock as and when you want. The clock is available in about 7 different colors.
Buy: $1225
# Samsung 85-inch 'floating' 4K TV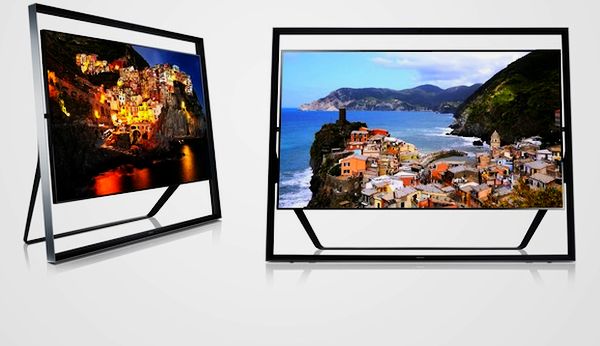 Gigantic 85-inch television UN85S9 is a 'floating' TV with 4K technology from Samsung. Basically the 85-inch (measured diagonally) screen is suspended within a minimalist, industrial bearing frame. This allows the screen to be rotated up and down to various angular degrees as per the user's preference, thus giving the appearance of floating. The 4K TV also packs a punch with its bevy of integrated features like 1.35Ghz quad-core A15 processor, 4 HDMI inputs, Smart Hub, voice control and finally a boisterous 20-watt 2.2 speaker system with optical audio.
Buy: $39,999.99
# Doettling Luxury jewelry case with integrated GPS tracker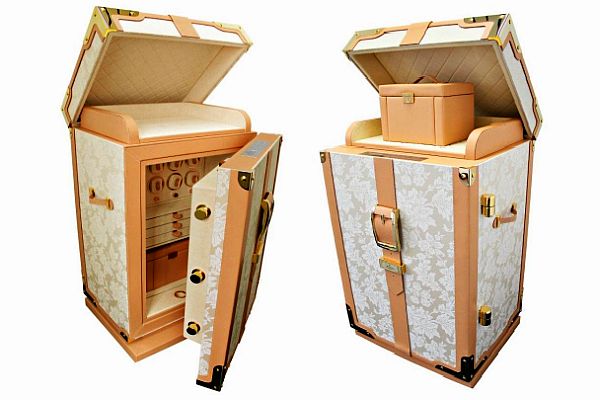 Doettling, a house of high-end and ultra-tech luxury safes, has created a high-tech luxury travel jewelry case that secures your most valued jewelry with its integrated GPS tracking system. The gorgeous luxury case syncs with a smartphone and can be then tracked via the mobile device anywhere, anytime. You can hardly protect your precious gems more stylishly and exclusively than in the high-tech luxury safe from Doettling.
Buy: Price on request
Just in case you have any idea that you want to be included here, suggest in the comment section below, we will be more than glad to extend the list. 
Also, visit our Christmas Gift Ideas for best kitchen appliances in case you are looking for more options.