Although Christmas is next month, but to decide what to gift your loved ones on the occasion is not that easy. You have to go through various online shopping websites or in-stores to find out a perfect gift for your loved ones. Don't stress too much, as we're here to take all your stress and help you find out suitable gifts for your family and friends.
Home accessories are something that add a touch of excitement to any home décor and are adored by almost every age group. The only effort you need to do is decide what goes well with the tastes your dear ones. Here are few home accessories gift ideas that you can present to your friends on Christmas or other upcoming celebrations and bring a smile on their lovely faces.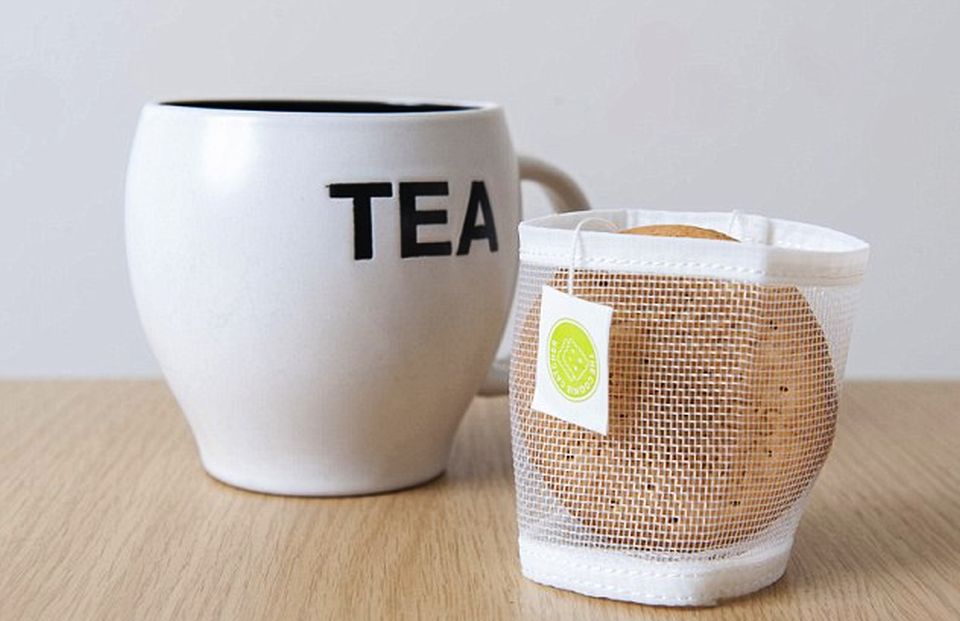 This is created by Watford-based entrepreneur Andrew Tinsley to end the problem of soggy biscuit crumbs that spoil the taste of your tea or coffee. It is basically a small cylindrical mesh that fits into a cup of hot tea or coffee, allowing you to dunk in your favorite biscuits without ruining the taste of your beverage. With a very cheap price tag and essential function- it is a unique gift for anyone.
Buy: $3.26
# Blue Whale pot strainer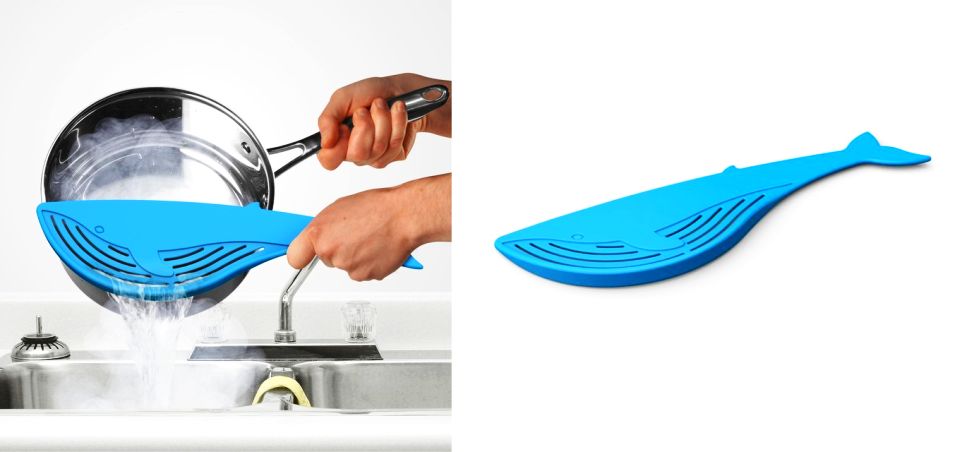 It is an adorable Blue Whale-shaped pot strainer inspired from the fact how this largest mammal on earth uses baleen in its mouth to strain the ocean for krill. This kitchen accessory is perfect for neatly draining out whatever you've boiled in a pan.
Buy: $9.99
# Better batter beater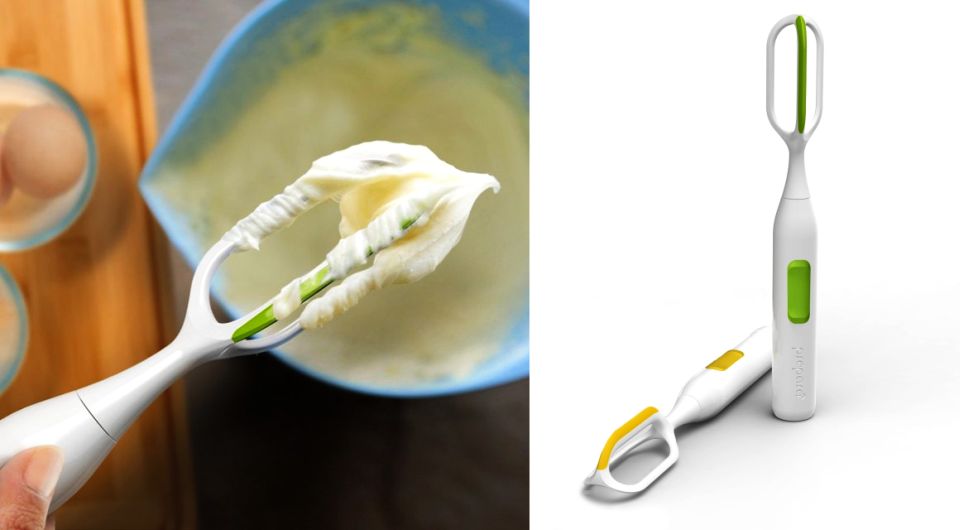 Prepara has designed an amazing battery-powered cordless electric beater for perfectly mixing the batter for brownie, cake, pancakes, etc. The irritating power cord is replaced with a set of four AAA batteries, making it a perfect batter blender, without much effort.
Buy: $19.99
# Trumpet hook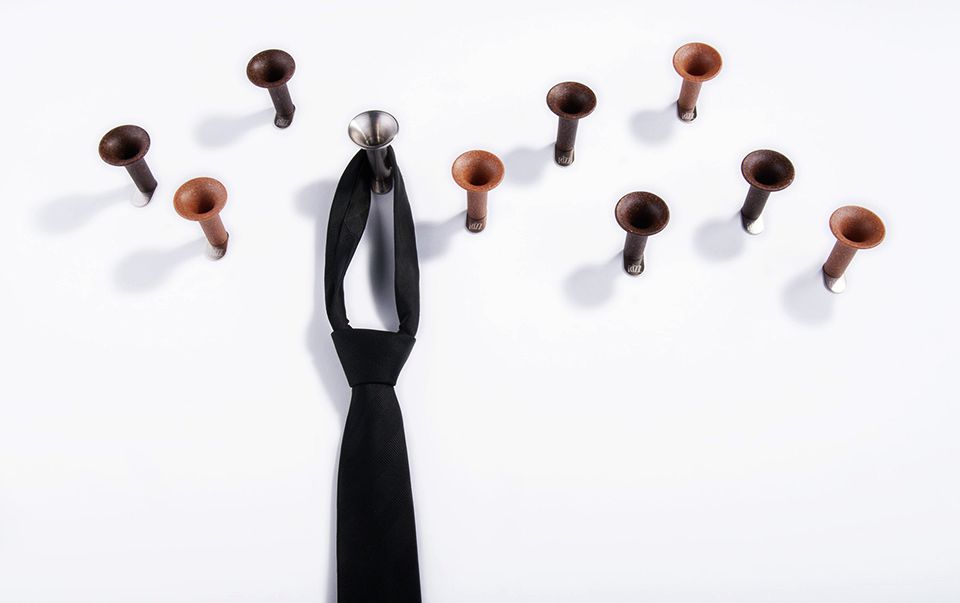 Netherlands-based Studio Teun Fleskens has created elegant clothes hanging hook in form of a musical instrument- Trumpet. A set of three pieces or more will help you create your personal orchestra on any wall of your house. Although these hooks come with a hefty price tag, but it's worth spending the money for something unique like this.
Buy: €35 (approx. $47)
# Bullet shot mug: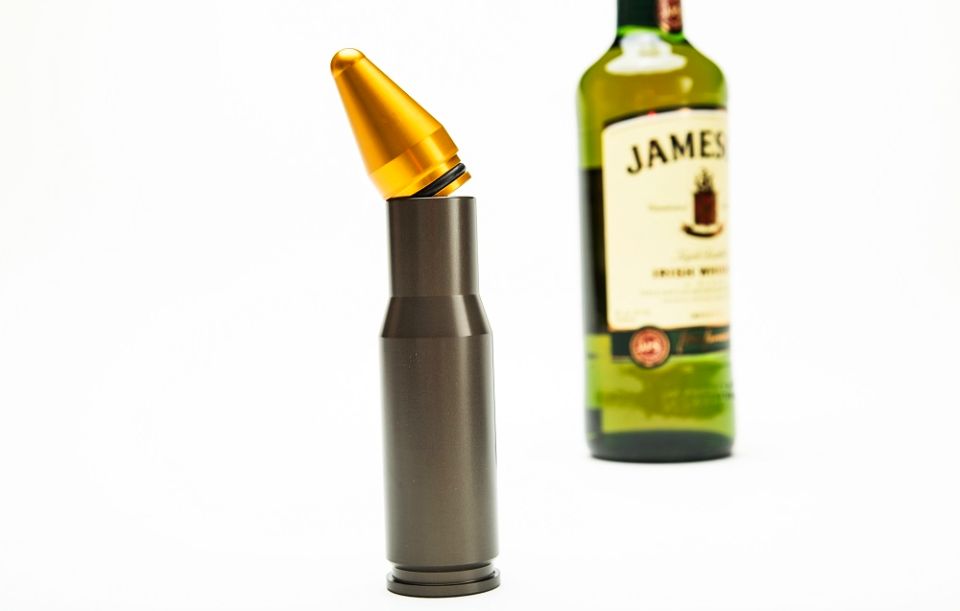 Battle Mug has designed an amazing Bullet Shot Mug in shape of bullet shots for avid firearm enthusiasts. It is made out of anodized aluminum and carved into the shape of a firearm bullet using CNC machine. It is 7-inches long mug that can hold up to four ounces of liquid without spilling. It is a perfect accessory to carry along with you while traveling or during gym sessions.
Buy: $79
# Flare frying pan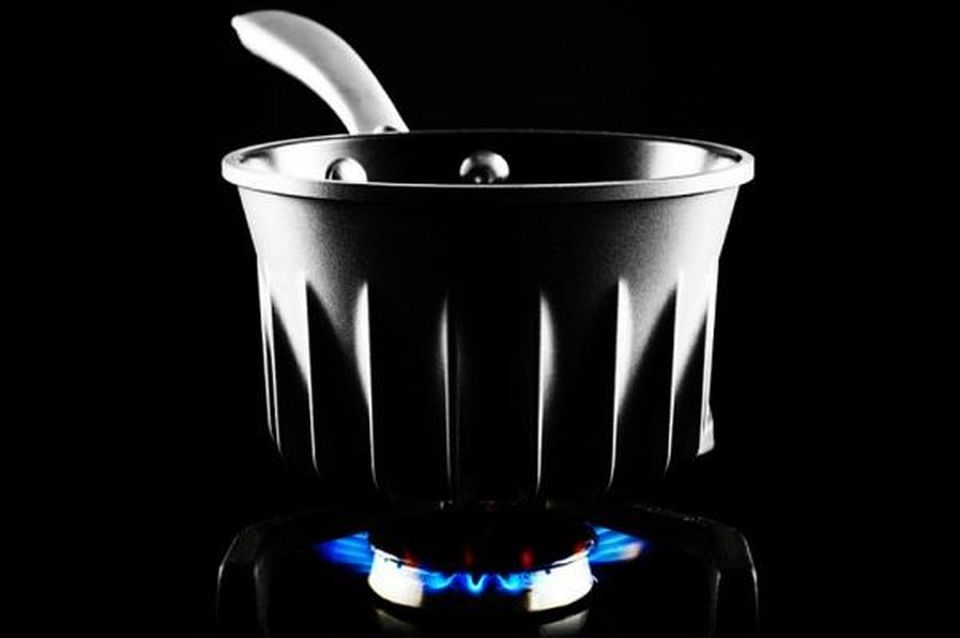 UK-based kitchenware manufacturer Lakeland teamed up with Dr. Thomas Povey, a rocket scientist from Oxford, to create the Flare frying pan that heats 44-percent faster than other conventional pans- using FIN-X technology. It is made from aluminum with a stainless steel handle with tapered fins around its perimeter to direct the heat from burning flames across bottom of the pan and then up to its sides, thus saving 30-percent more energy.
Buy: £49.99 (approx. $85)
# iKettle: Wi-Fi electric kettle: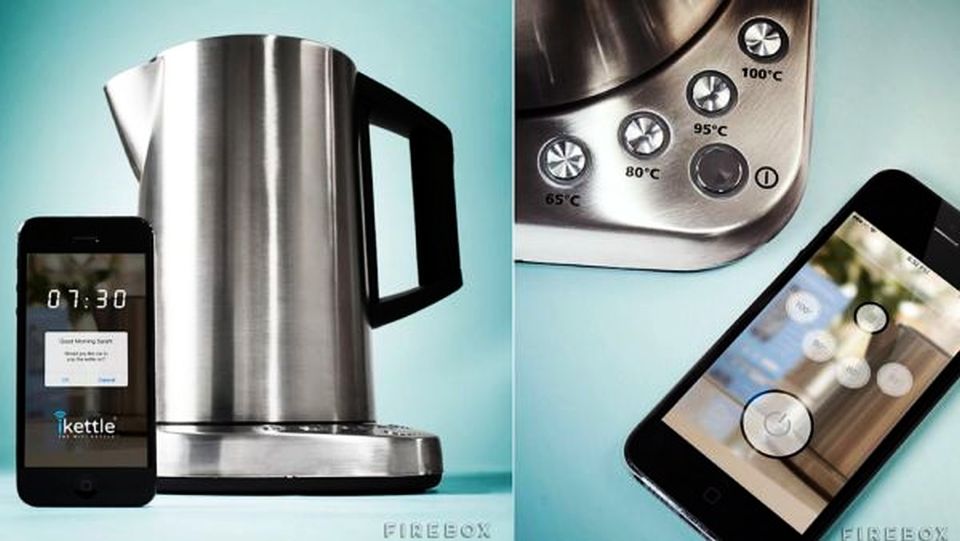 iKettle by Firebox is the world's first Wi-Fi kettle that enables the user to boil water from any place using their Wi-Fi enabled smartphone. With four different temperature settings you can easily program the device to prepare your any favorite drink. Further, the device sends notification to your smartphone when the water gets boiled.
Buy: £99.99 (approx. $159.40)
# Fluke florescent light tester: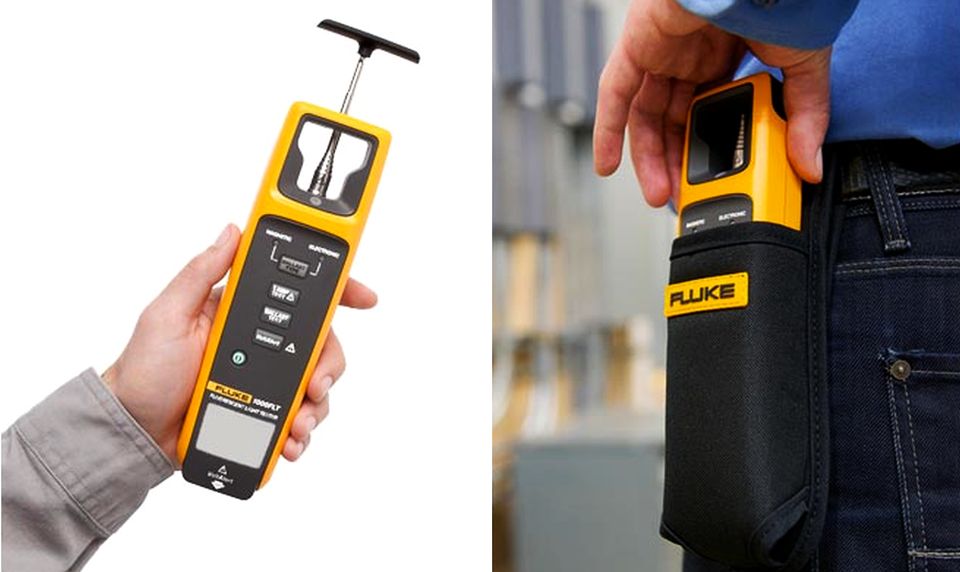 If you want to gift anything special to someone who's more into electronics, then the Florescent Light Tester by Fluke Corporation is a good choice. It features a robust metal rod that can extend up to 31-inches so that you don't have to look for a ladder to check even the highest lighting fixtures in your home. It allows the user to perform five essential lighting tests including lamp test, ballast test, non-contact voltage, pin continuity test and ballast-type test.
Buy: $220.21
# Nest learning thermostat: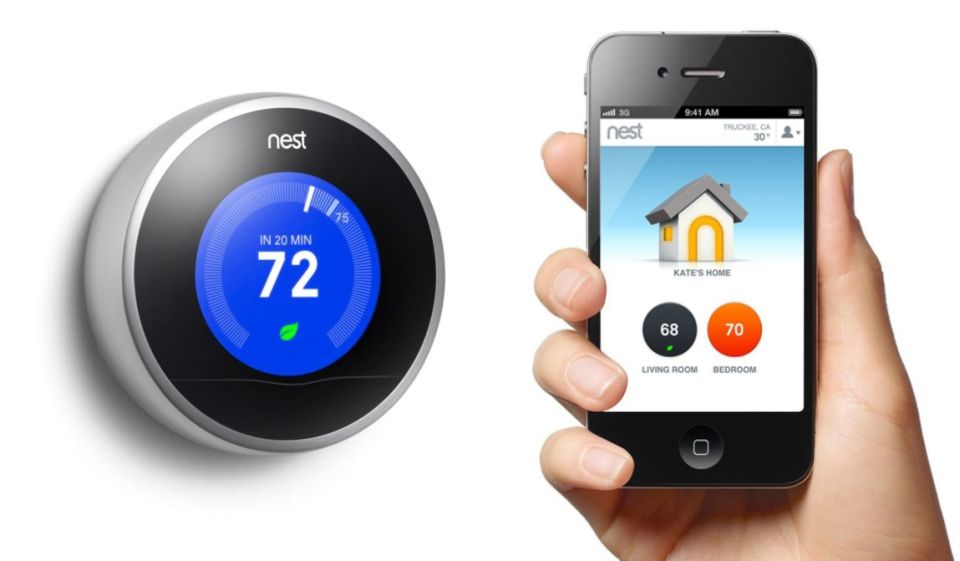 Nest Learning Thermostat is a smart device that observes the user's routine behavior and adjusts itself according to their lifestyle, providing a comfortable temperature inside the house. It comes with an easily downloadable mobile app that supports all iOS and Android enabled smartphones. Moreover, it helps in cutting down your electric bills as it turns down automatically when you're not at home.
Buy: $249
#Philips BlueTouch pain reliever: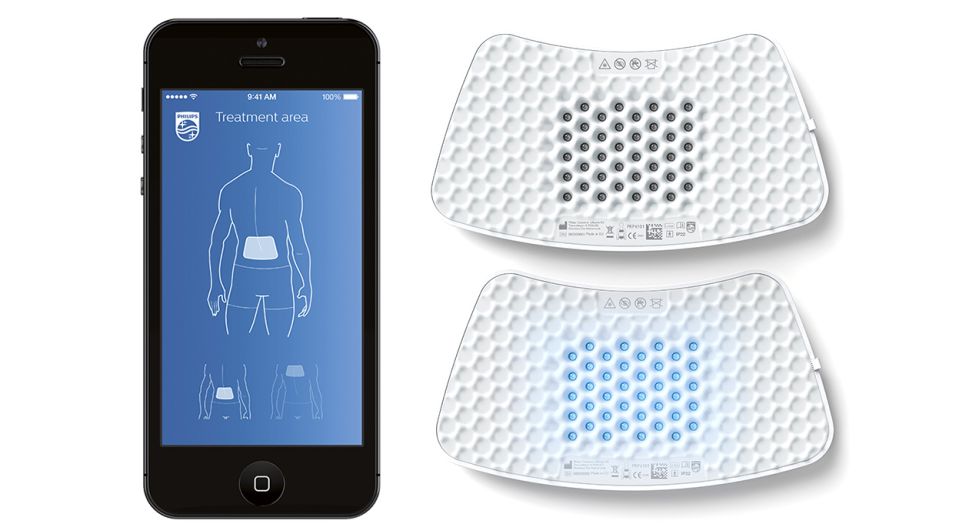 BlueTouch by Phillips is a patch with integrated blue LED light to alleviate back pain by stimulating nitric oxide towards the target area and also increases blood circulation. It is a reliable and long term pain relief solution for body to heal naturally without any painkiller. The best thing about the device is that it can be controlled by any iOS device without any hassle. It is a perfect gift for any elderly person in your family or for those who are suffering from back pain.
Buy: £279 (approx. $445)
# Dyson DC58 handheld vacuum cleaner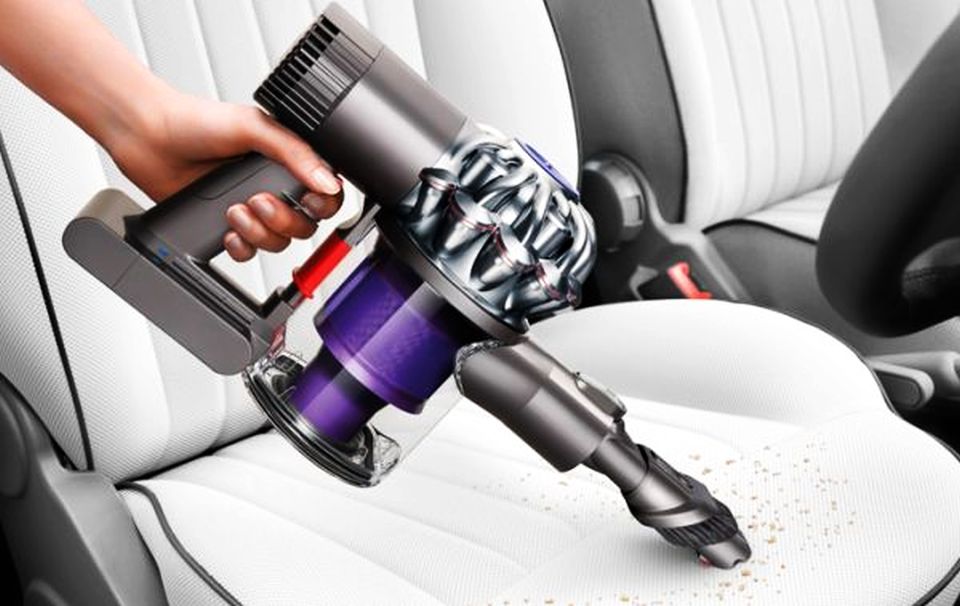 Dyson DC58 handheld vacuum cleaner which runs continuously for 26 minutes, after full charge of 3.5 hours. This cordless vacuum cleaner is powered by a Dyson's V6 digital motor for evenly cleaning car seats and other areas of the car without any troublesome power cord.
Buy: $249
# Porsche 20-inch 911 turbo rim wall clock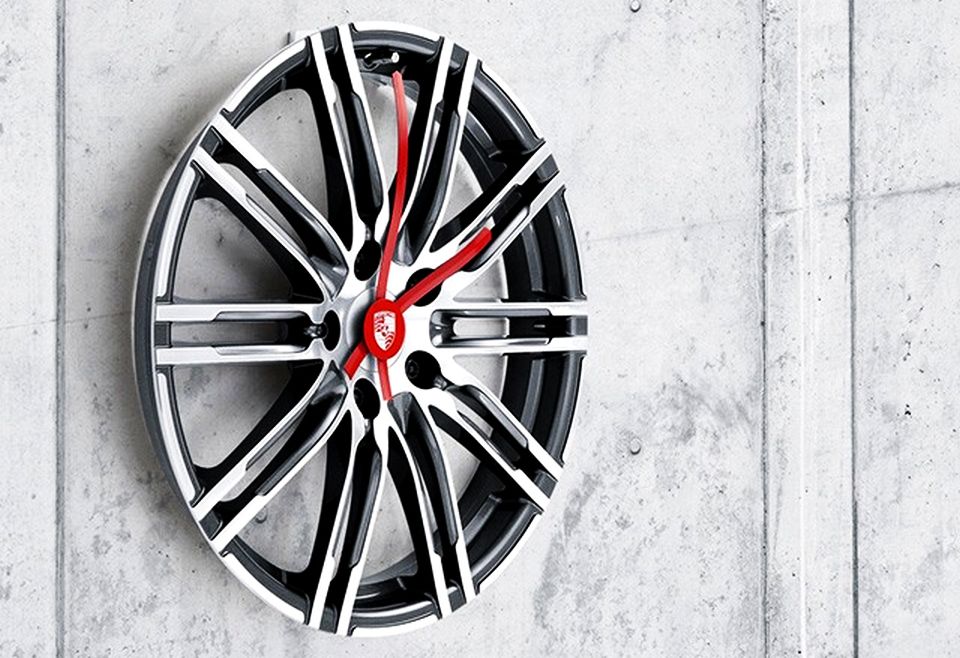 This exclusive wall clock is designed by Porsche Design Studio to expand their Driver's Selection catalogue. It is handcrafted in Germany and made from original Porsche 911 Turbo 20-inch wheel rim. The Porsche logo at center point with contrasting clock hands makes it a striking timepiece for the home of any avid car enthusiast. With a heavy price tag, this exquisite gift is definitely for someone special or you'd probably want to buy it for yourself.
Buy: $2,299