It seems that today we have stumbled across quite a few of furniture conceptions with unassuming nicknames. This time we are talking about 'Chuck' by Natascha Harra-Frischkorn, an ingeniously built shelving system that exudes that rare fusion of flexibility and sturdiness. The simple conception comprises of six parquet axes (of four millimeters thickness) that are fixed at their two ends by stainless steel locking collars. The end result is a nigh elastic shelf component that follows a uniquely curvaceous pattern with its 'flowing' bends at the middle.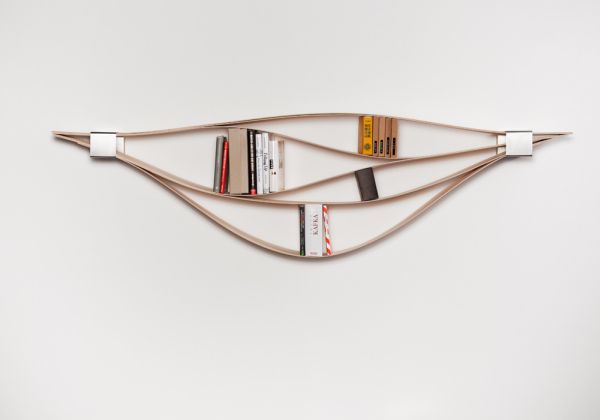 This series of wooden waves allude to the whole flexible scope of Chuck, while also standing as a testament to the structural stability which can be achieved by asymmetrical objects. In this regard, the books can be kept in disparate yet safe manner, without conforming to the restricted ambit of symmetry.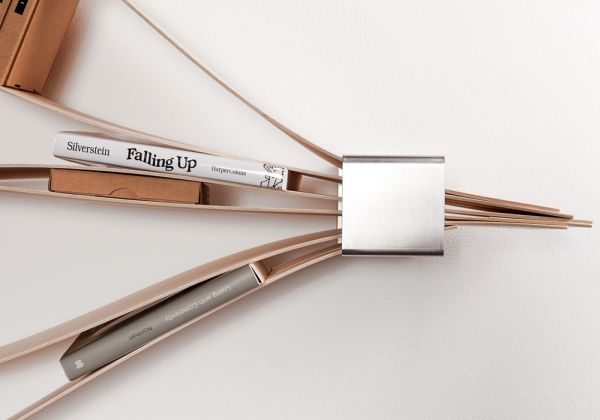 The dynamic design also adds a whole new 'revamped' dimension to your interior walls, which further proves the fact that minimalist designs with basic materials can (and do) concoct an essence of novelty, when it comes to furniture items.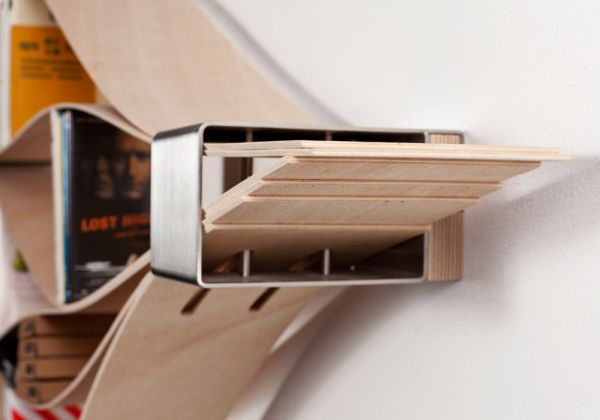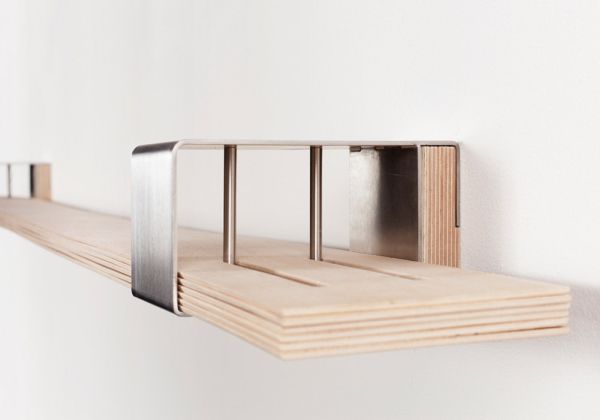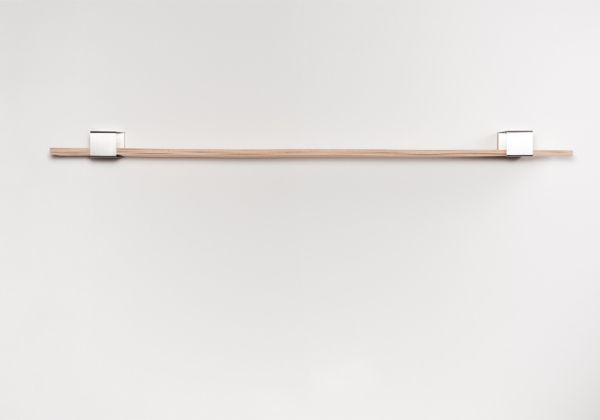 Via: TheMag