Toys are the reservoirs of the heart and childhood. Children can play all day with pebbles, bubbles cars, and toy trains and cherish their nonage innocence. A toy must offer applicative possibilities for the overall growth of kids and also nurture their naughtiness quotient.
To ignite the imagination and creativity of your kid, Circu presents whimsical children's furniture that will keep your kids busy rolling and provide them a good night's sleep as well. Circu in collaboration with Orient-Express has replicated an Orient-Express sleeping car that captures the magic and wonder of the legendary train.
The sleeping car has one bedroom big enough for nippers to enjoy their little privacy while they go absolute bonkers in their train-car bed. Designed for Orient Express' littlest explorers, the kid train bed features a glowing Orient Express monogram that promises to make any kid's room shine like the stars on blue midnight.
The sleeping car is also equipped with a TV and several storage compartments to keep kids elated. Kids can relish their fantasy of driving a train in the locomotive section while resting in the bedroom on being tired.
Also Read: Sila Modular Acoustic Furniture System for Kids up to 10 Years
The exterior of the sleeping car is coated with stainless steel and gold lacquered window frames. The interior of the model is decked with walnut leaf, velvet and has a carpeted floor. The train car frame is crafted from fiberglass which makes it absolute peach.
The sleeping car weighs around 1000kg; it measures 2.26m high, has a length of 4.35m, and has a width of 2.34m. The total size of the train is 2.30m in height, 9.43m in length. The train car bedroom is available for €135,000 (approx $1,60,000) on Orient Express.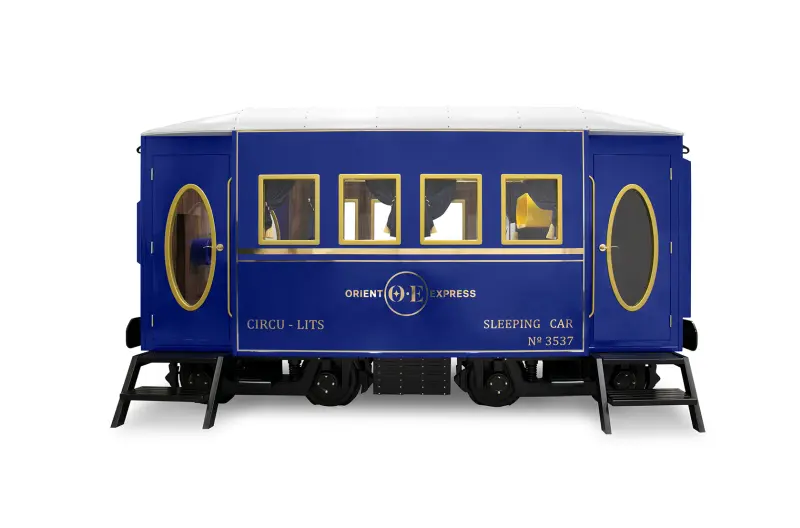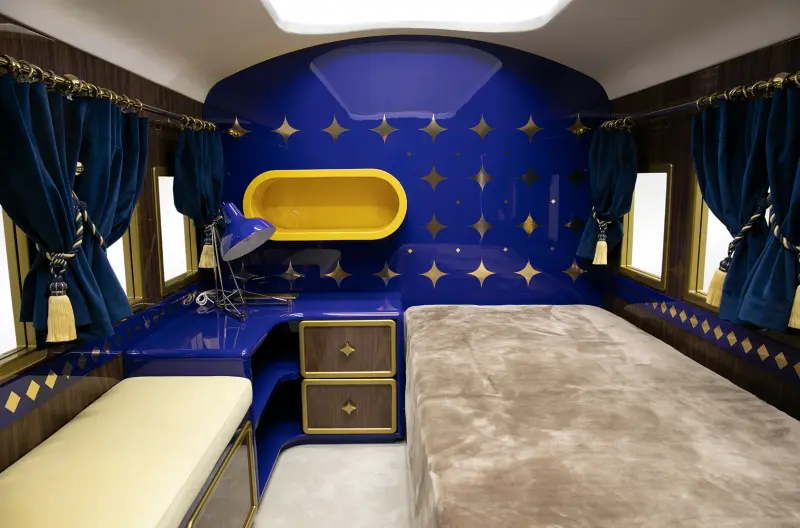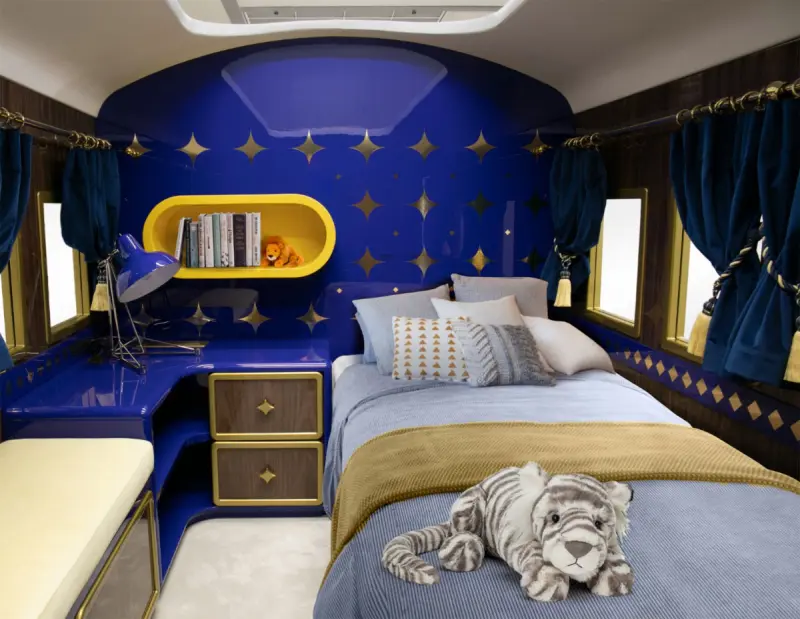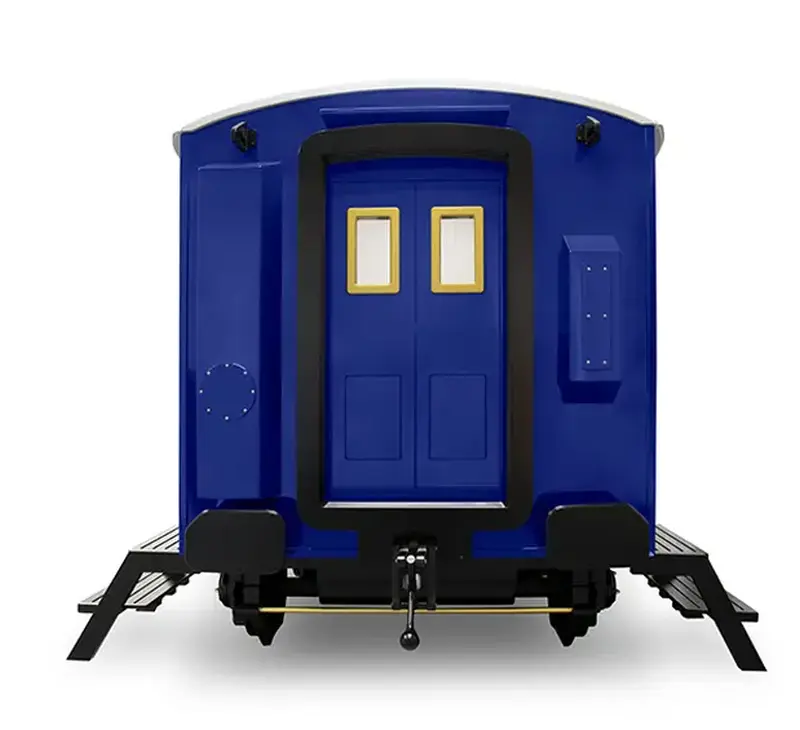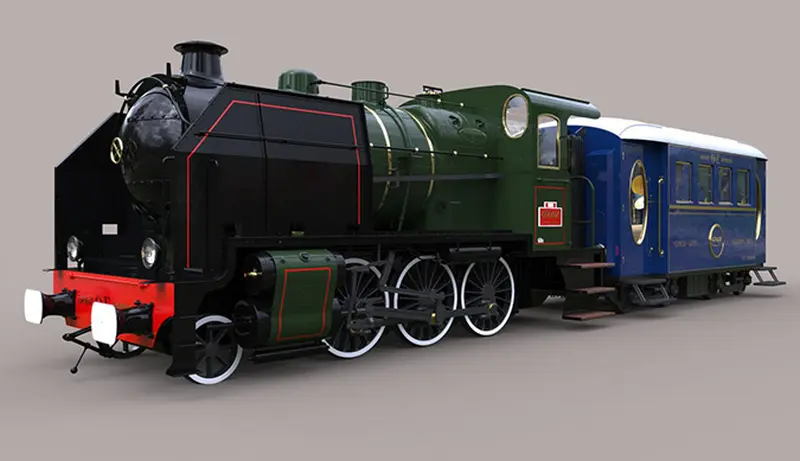 Via: Circu