Raketa Studio has designed this unique shelf called the Circulum. It's a floating shelf that hangs down from the ceiling. Circulum's design has a thin wire, slim steel rod, a tray and a cylindrical weight in the bottom (something like a pendulum) that are all connected in a series.
The wire holds the entire weight of the floating shelf, while sleek rod holds the tray and the dangling pendulum like weight in the bottom ensure the shelf remains stability hanging in mid-air. From a distance, Circulum looks like it's floating in the air, specifically because the thin wire it is hanging from goes unnoticed.
Katjusa Kuhar and Rok Kuhar designers of Circulum wanted to make a shelf that has a unique appearance plus functionality, thus they ended up with this incredible floating shelf. The Circulum is made of different types of materials like leather, marble, hardwood and metal. Each piece of the floating shelf is incredible and attractive.
The shelf is specially designed for the modern home, where space comes for a premium. You can hang it anywhere in your residence for holding your essentials such as keys, wallet, eye wear, phone, jewelry pieces and other tiny stuff that often gets misplaced in the house. Only matter of concern with Circulum is its elegant design that demands sophistication for putting things – you can't just be trowing a book on in since it will lose balance and begin to dangle in mid-air.
The design is made to save the floor space but hanging it in the middle of the room can be annoying. We think it's good for the corners or on the bed side, so that you don't accidentally bang into it while rushing around the house.
Apart from its hanging design, it can also be used as side stand table or wall mount shelf. The floating design of the shelf has an extraordinary magical appeal that can grab anybody's attention. Circulum was awarded the Red Dot Award of 2017 for its unique design and appearance.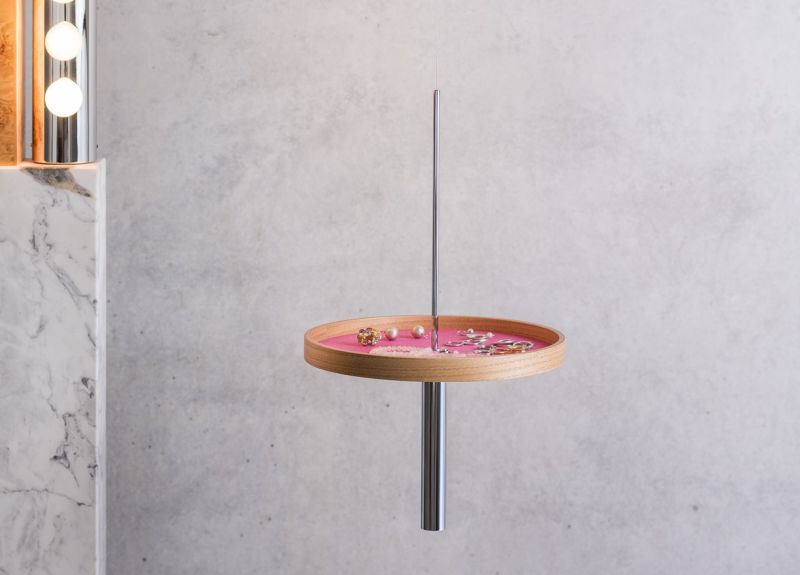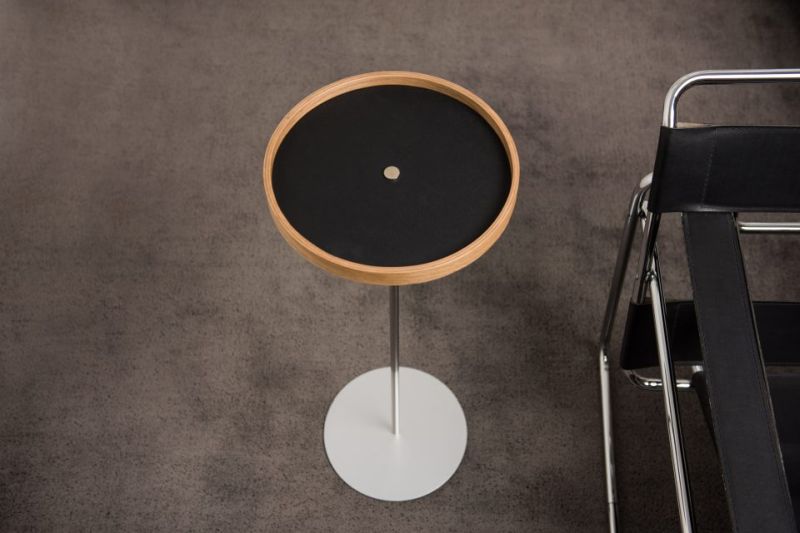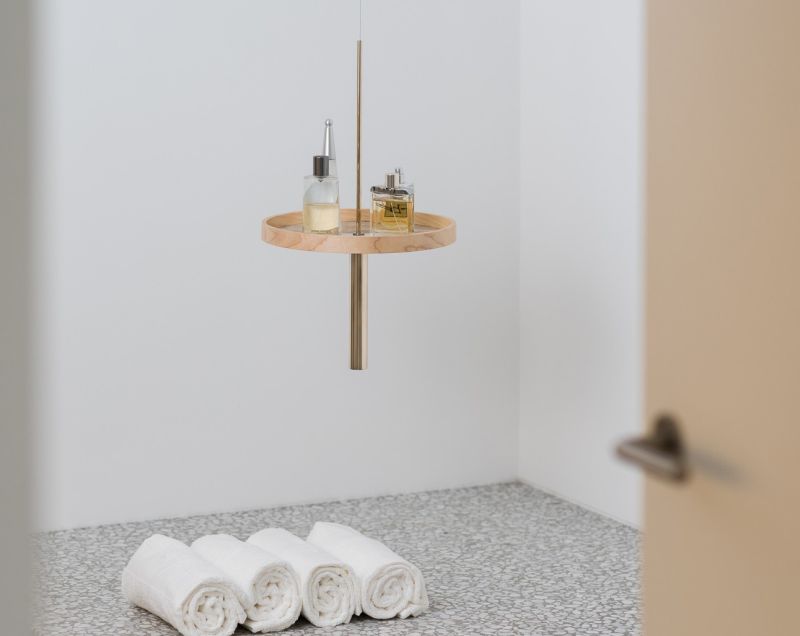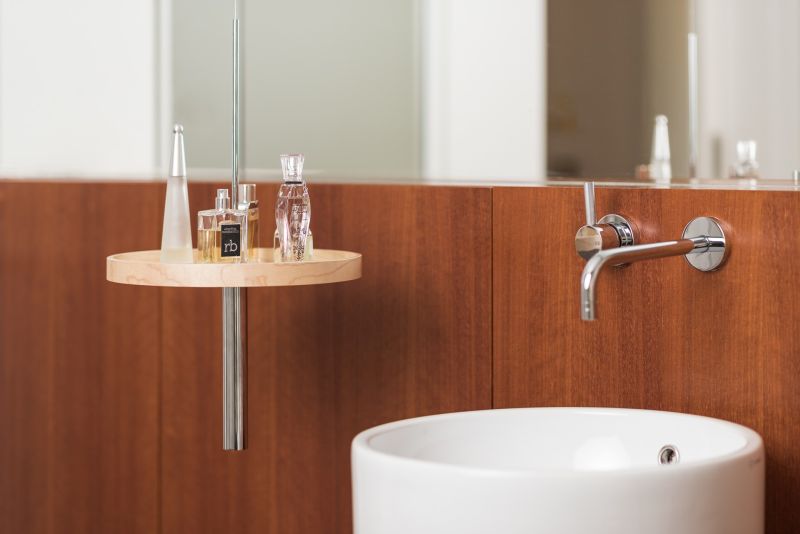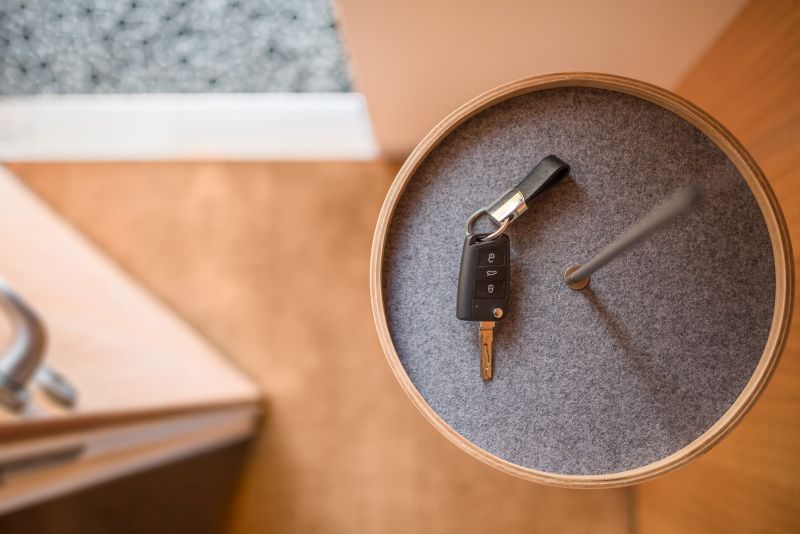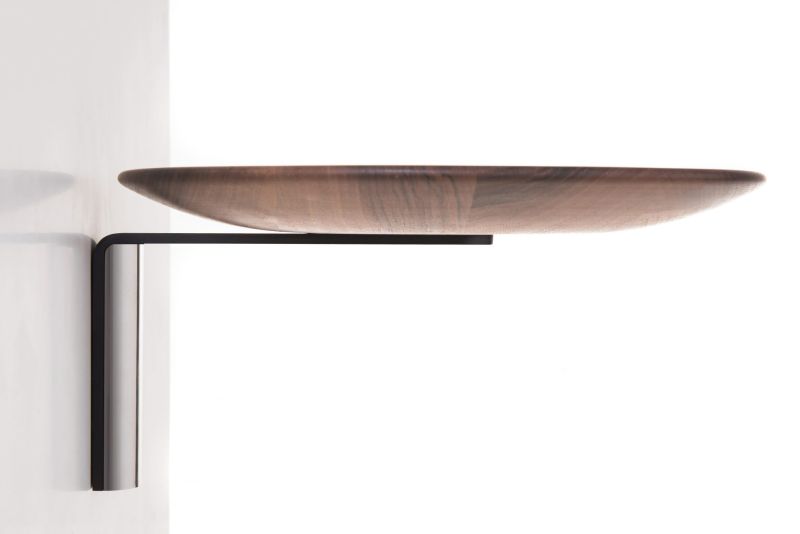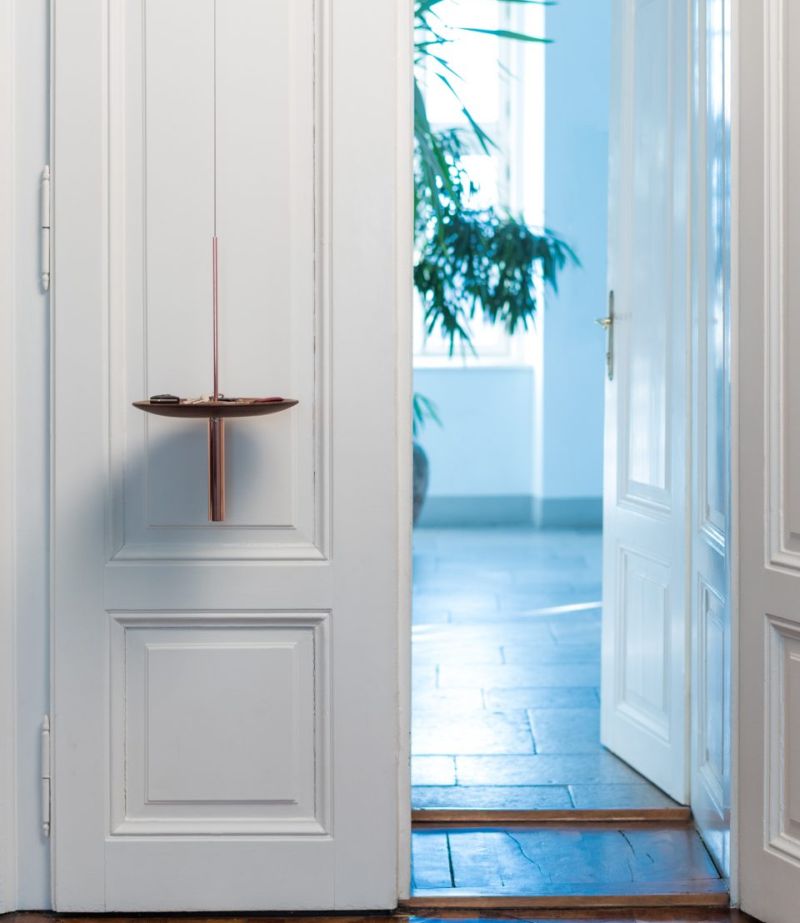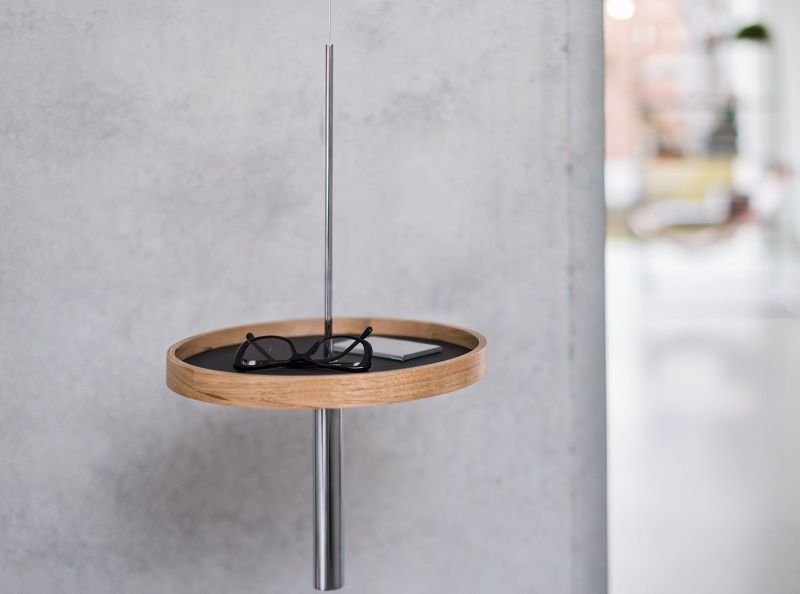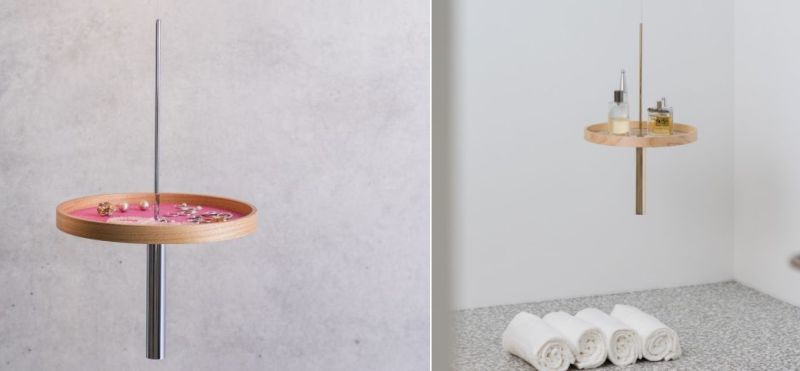 Via: Core77