Students of Northampton County's Career Institute of Technology are building  a zero energy house in Forks Township with the instructions, advice and help from teachers and other construction experts. Completely energy efficient solar powered house can produce as much energy as it consumes and paves ways to a better and healthy tomorrow.
According to Toni Lynch, owner of Polysteel Better World Building Technology and CIT school board member, the house is entirely built by students and is first in its kind that produces as much energy as is consumes in a year. CIT Director Ronal Roth developed the solar powered house plan and 26 high school students took part in the construction, masonry and property maintenance programs to get a better idea of energy efficiency and sustainable technologies that will be more rampant in the near future.
To make it less energy hungry, the house is being installed with a thick insulation and high efficiency appliances to minimize overall energy consumption.  Solar Installer Dan Haley assisted the students through solar panel installation process.
The three-bedroom set is owned by CIT, and after completion, the house will be put on the market with the goal of making an adequate money to pay for the property and materials used. CIT is also hoping that money raised from this house will help them to carry out more such projects to educate students on latest advancement in sustainable housing technology.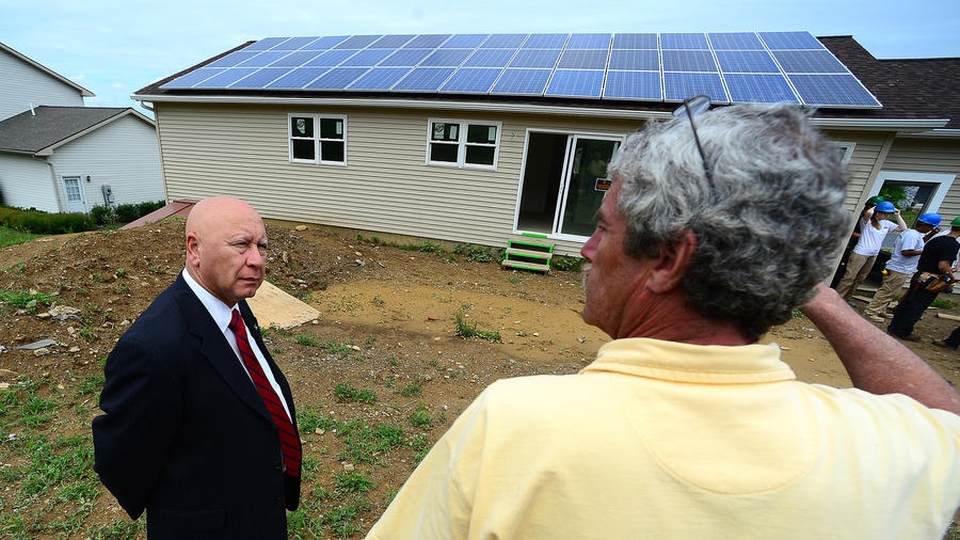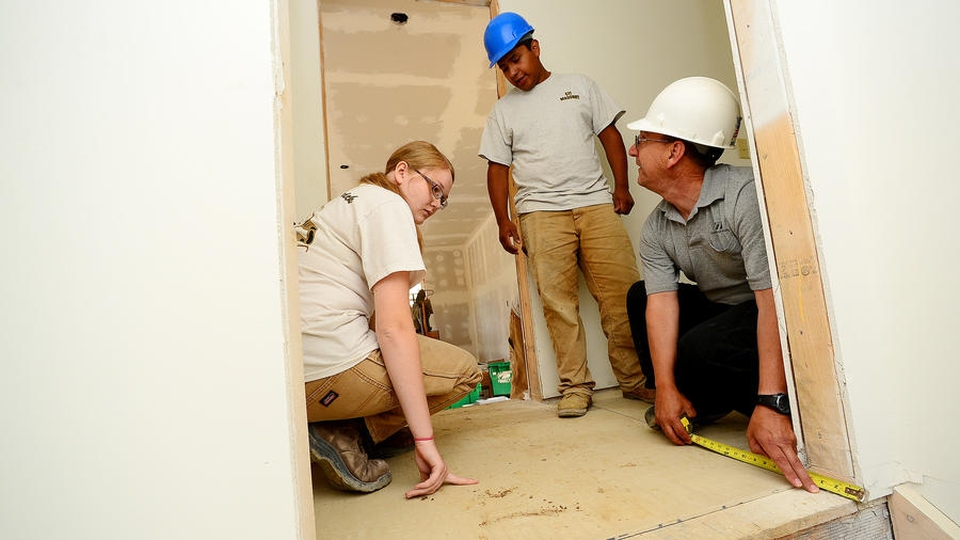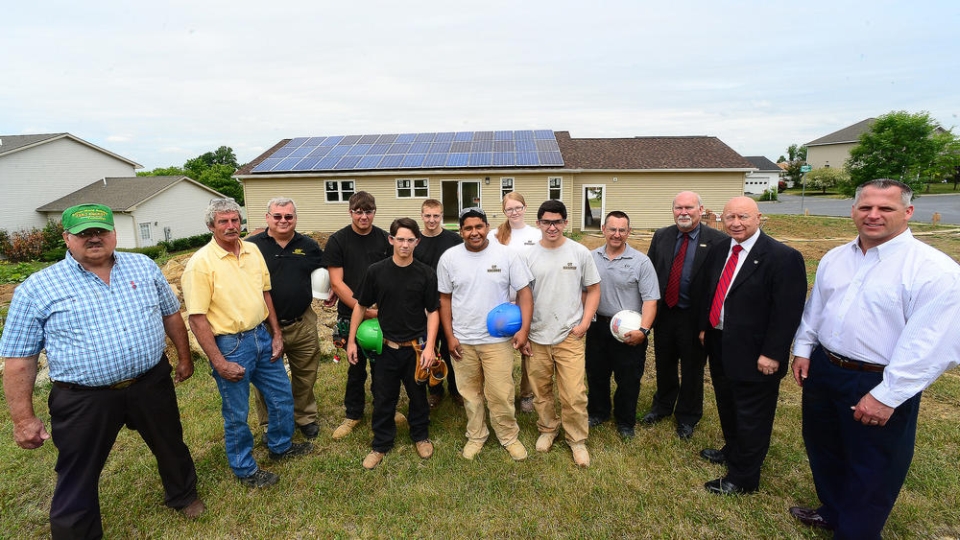 Via: LHVL