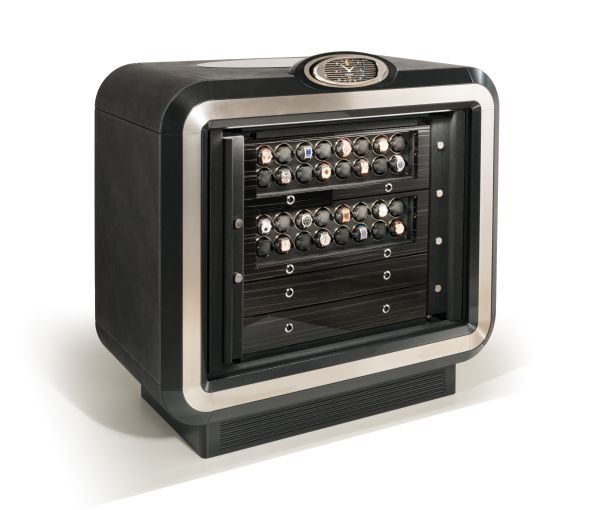 Buben & Zorweg have surely mastered the art of making advanced safes with a luxury essence. The latest evidence comes with the unveiling of their Magnum class of high security safes. Combining innovation and master craftsmanship with an elegant style quotient of its own, the Magnum safes epitomize the very scope of classiness and protection. In terms of functionality, the safe works as a secure housing for your precious collectibles and jewelry along with valuable watches. This core purpose of safety is aided by the utilization of advanced haptic features (touch based attributes) and the choice of select materials that exude solidity.
According to the designers, their aim was to create a safe that would at once emanate the 'nature' of security, while also not conforming to those archetypal safes we encounter in movies. This left little room for going towards conventionality, and thus the end result was a unique product with its indigenous essence and innovation. In this regard, the Magnum integrates a fully retractable door that provides flexible access inside the safe (especially for the Time Mover units). But the 'piece de resistance' the safe is certainly the extendable interiors that is further highlighted with the incorporation of dimmable LEDs.
As for the 'conventional' specifications of the Magnum safe, the sturdy hand-crafted housing is draped in German bull's neck leather, while being complemented by hand-polished stainless steel inlay work. Distinctively, the interior comprising of storage drawers, Time Movers and hidden compartments pertain to more exquisite credentials with application of fine velour and polished Ebony Grigio. All of these opulent attributes are conclusively accompanied by a Buben & Zorweg iconic clock and an advanced electronic high security system with touch based access.
Via: Buben-Zorweg