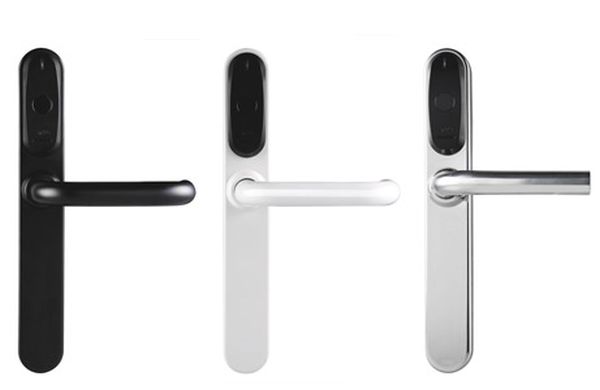 A few days ago we talked about Kevo, a door lock that can be remotely opened by smartphones. And now, we have come across another similar electronic scope with the 'Clay' door lock. Envisaged as a lock that can be fitted into any door without needing any drilling, the wireless contraption is fitted with built-in sensors that detects when the door is open (both accidentally and in cases of intrusion). And, when such a scenario occurs, an instant message is sent to your account, which can be managed online through Clay.com.
Other than just intrusion alerts, the Clay conveniently exhibits remote controlling (accessing and locking) that is achieved via the specialized Clay app. This app also comes in handy in other situations; for example – when you have lost your private Clay Tag, you can always block it, much like a SIM card.
And, finally beyond the cloud based features, the Clay exhibits some practical features, like the 'anti-panic' function that allows emergency exit from inside of the house, in spite of the lock's electronic credentials. The usability factor is further improved by the sturdy battery fueled power-train that is suited to over a whopping 40,000 openings.
Via: My-Clay