Individuals with back pain or other medical conditions often face difficulties in the bathroom. They usually require assistance to stand up from the toilet seat. If you have been through the problem or know someone who does, you'd agree, an effective solution should present itself for their convenience. Clean Shield elevated toilet seat by Bemis Manufacturing proposes to help with its specially engineered design.
This toilet seat is elevated three inches higher than normal, which makes it easier to get on and off. Elevated seats need to be fully secure so the Clean Shield toilet is equipped with a Snap 2 Secure installation system that prevents the seat from wiggling or loosening.
This sense of security lowers the chances of people with pain or disability from falling over. The 3-inch elevation of the seat is unnoticeable and the included cover hides the entire toilet, so even if you have one installed in your bathroom, you won't notice a lot of difference. There are also optional support arms to assist in sitting or standing.
With the reverse funnel shield design, the Clean Shield toilet seat is designed to contain the waste in the bowl and the shield also prevents contact with waste. Its glossy surface is easy to clean and looks discreet. It is tested to support up to 1,000 pounds weight.
Also Read: Skull-Shaped Toilet Seat has Eyes That Light up to Make You Cringe
Made from injection-molded polypropylene, the Clean Shield elevated toilet seat is available in round and elongated shapes that can be chosen according to need. It starts at $100 and is available from Bemis Manufacturing's official website.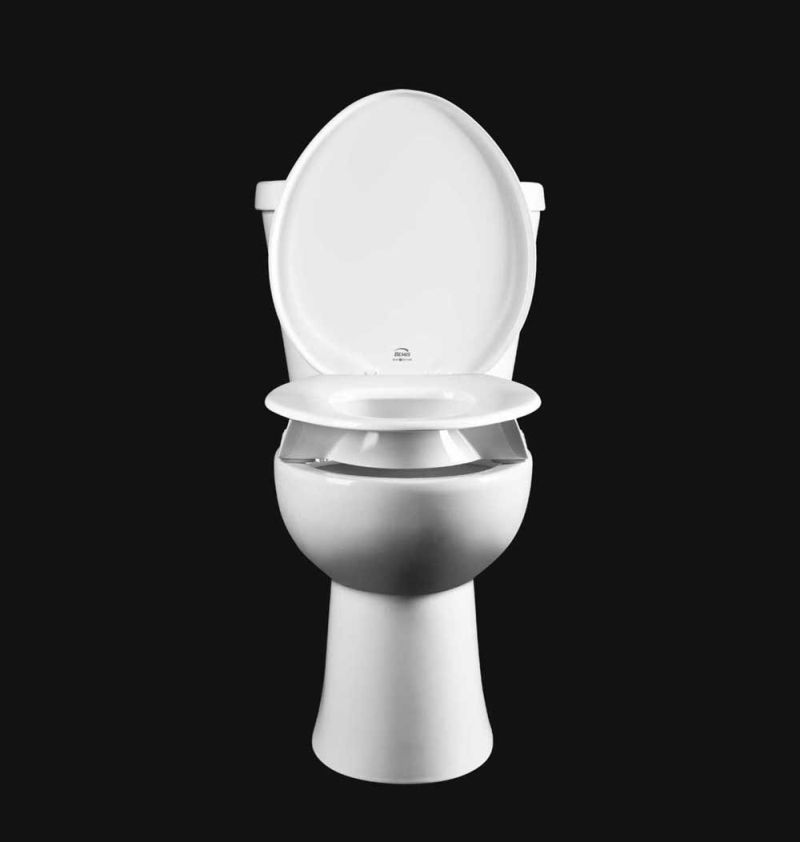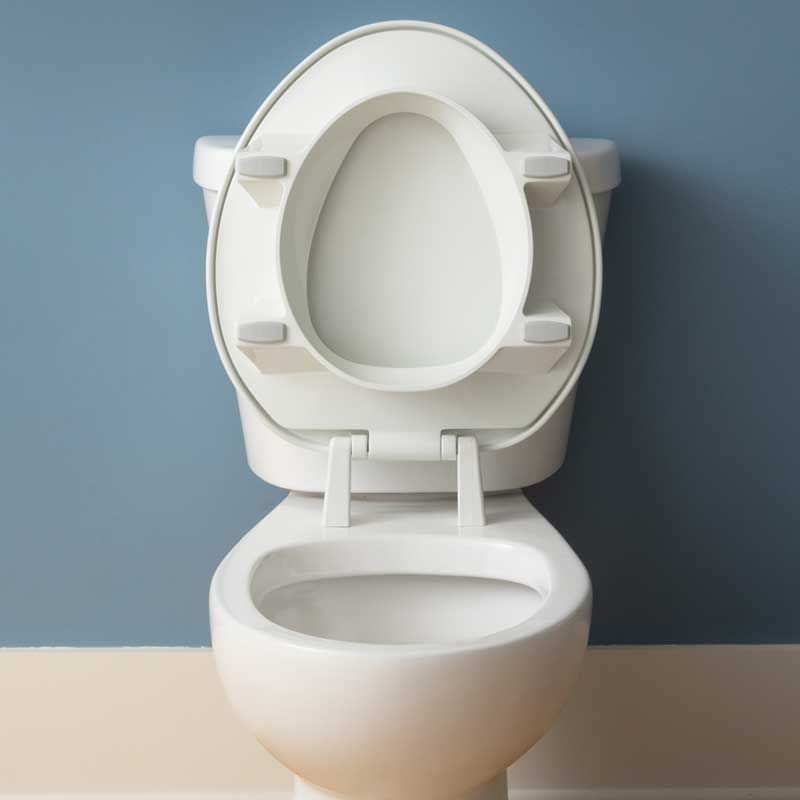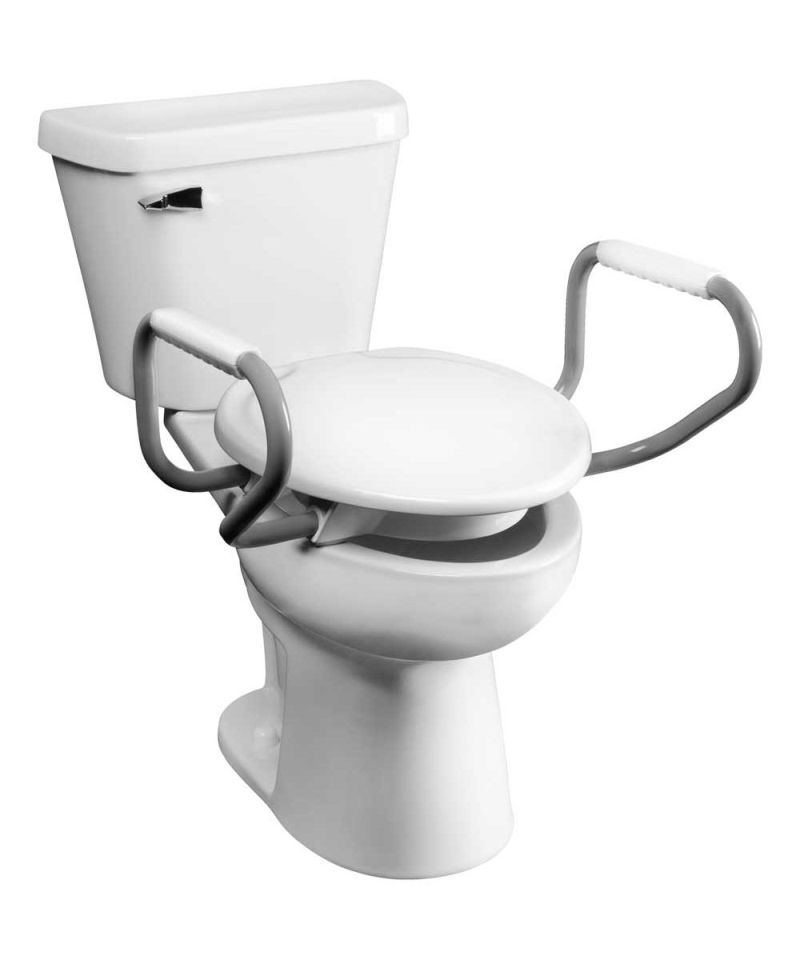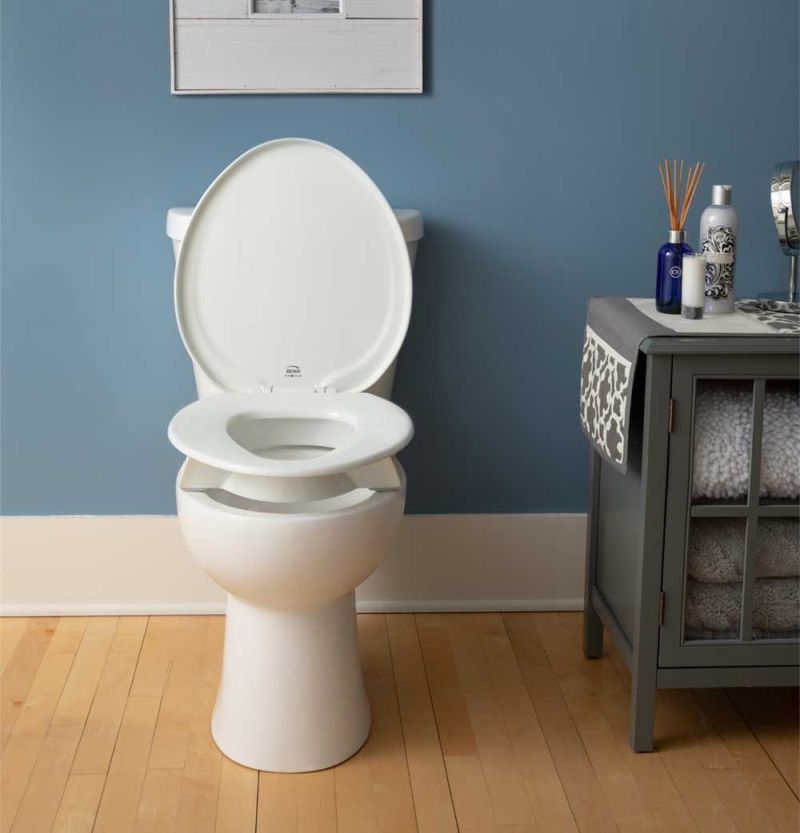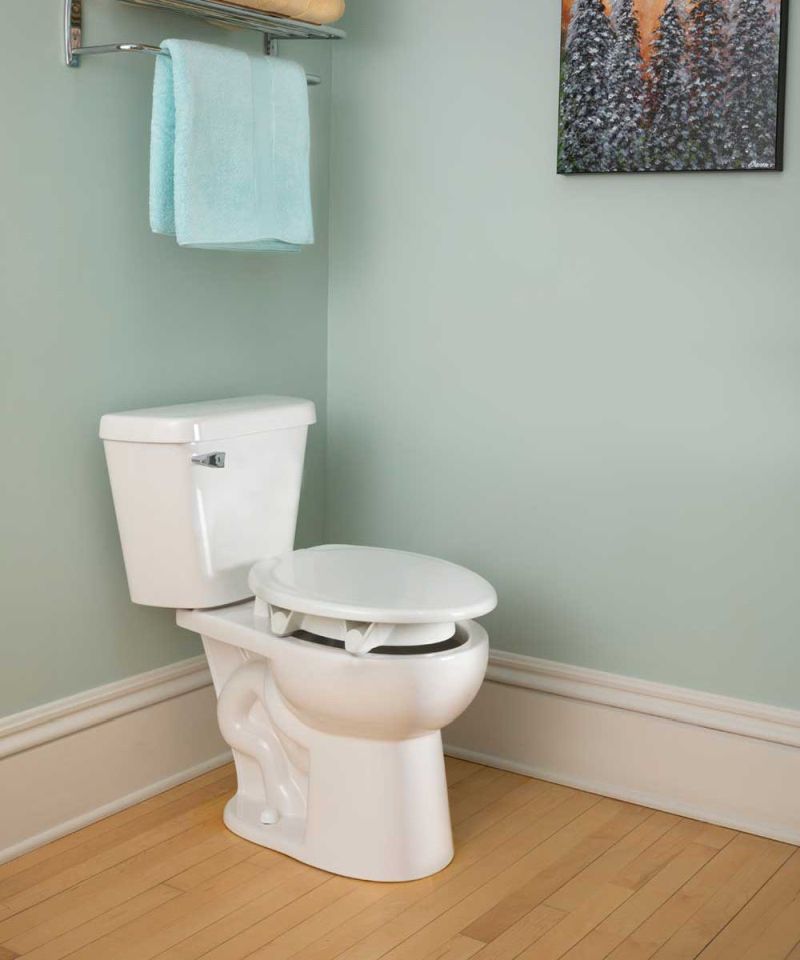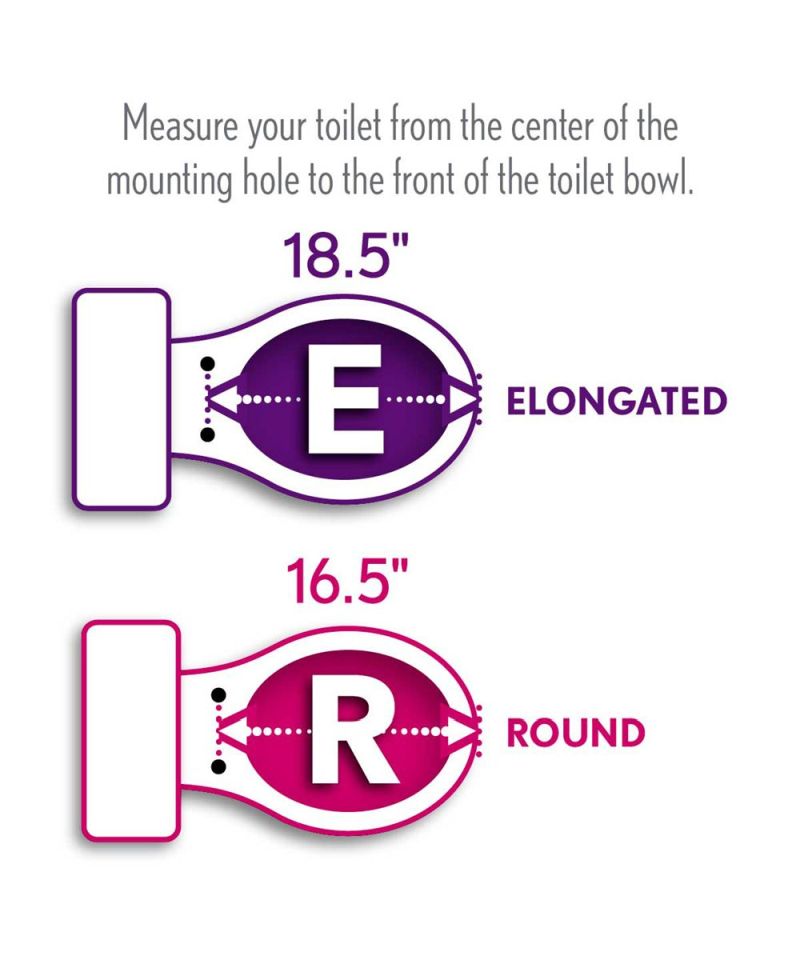 Via: Core77